The 2016 Spring Championship of Online Poker will start in three days. This year, participants and viewers will be able for the first time to sincerely support their favorite teams, making bets on the final results of the PokerStars Pro members. The PokerStars online poker room established a special leaderboard SCOOP 2016 PokerStars Pro. Based on its data, BetStars will offer users to bet on a possible winner.
In addition to the new features for users on the website BetStars, Jason Mercier and George Danzer made a deal on who would show better results in the Championship. Its prize will reach 10,000 dollars.
Over 30 PokerStars Pro members will participate in the 2016 SCOOP to compete for being the most successful and cunning among them. The leaderboard will be available in the section of the official blog of PokerStars. It will be regularly updated, which in turn will affect the odds offered by BetStars.
Any member of the PokerStars Pro Team (including land-based PokerStars Pro and PokerStars Pro Online), who takes part in the tournament, will be automatically included in the leaderboard. At the moment, Jason Mercier seems to be a main contender for the victory. He was awarded the SCOOP 2015 Player of the Year. The odds for the four-time winner of the SCOOP tournaments, who won three of them over the previous year, to become the absolute leader of PokerStars Pro and defend his title of the SCOOP Player of the Year on BetStars are 5:1. Mercier believes that he is willing to play in all 2016 SCOOP tournaments, regardless of the fact whether a buy-in is $20 or 20 thousand dollars.
In turn, George Danzer, who is a four-time winner of the SCOOP tournaments, has the largest number of the won prizes in the SCOOP history. He won 148 events, which exceeds the achievements of his opponent and PokerStars Pro teammate Marcin "Goral" Horecki by 40 events.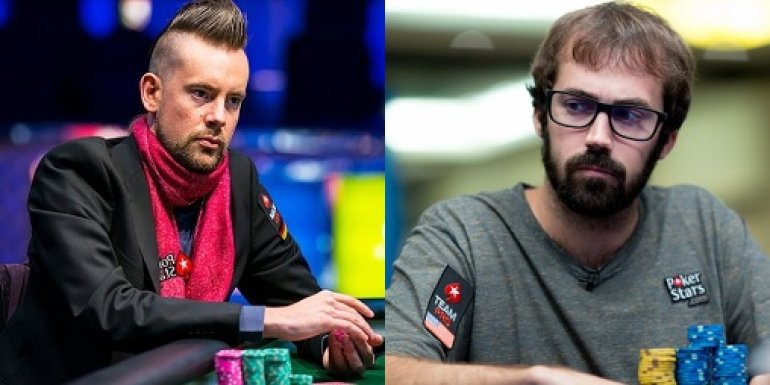 The most successful players will be able to win prizes at all three levels. In particular, it is possible to get invitations for participation in the WCOOP and cash prizes, whose total amount exceeds 100 thousand dollars. Winners in the "Low", "Medium" and "High" leaderboards will receive an invitation to the WCOOP Main Event and 5 thousand dollars in cash, whereas the winner of the entire SCOOP 2016 will receive a commemorative trophy and 20 thousand dollars in cash. The organizers have also prepared hundreds of invitations to the WCOOP events, ranging from tickets to the $27 Deadline Turbo Tournament to the $2,100 WCOOP events, which will be provided as prizes for those who occupy the leading positions.