The creativity of advertising experts of Boylesports caused a scandal with the Advertising Standards Authority, which is a state regulator in the gambling sector of the United Kingdom. According to The Guardian, on the eve of Easter, the company sent e-mails to its registered users with an advertising message, containing a picture of a hand nailed to a wooden board against the background of a sandy desert with an added inscription "Nailed on Bonus." The message attached to this advertisement invited readers on the eve of Easter to take advantage of "this blasphemous bonus in memory of the dearly departed Jesus Christ." The message, sent to customers from March 24 to March 27, included the following phrases: "You should not just sit and gain your weight, eating chocolate. It's disrespectful. Contact Boylesports and get your nailed bonus."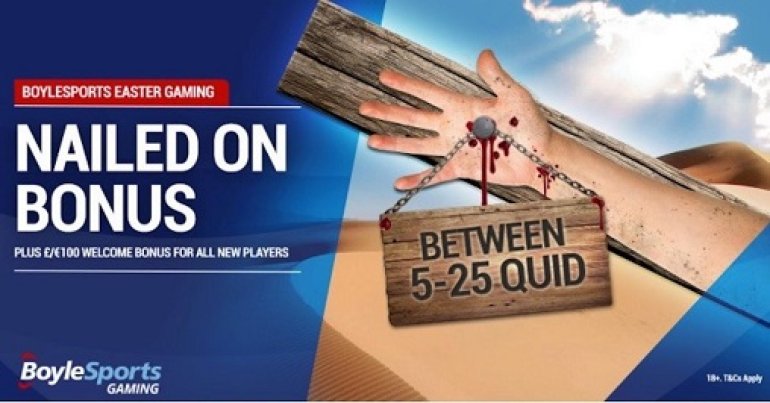 However, one of the recipients considered this advertising message to be "offensive to the Christian religion, especially during Easter." This complaint was sent to the Advertising Standards Authority (ASA). So, the regulator prohibited to use this advertising material.
Representatives of Boylesports tried to deemphasize the crucifixion, stating that the advertising message "did not include any religious symbols," and the message contained only the image of a hand, and "crucifixion was a common practice at the time of Christ."
However, the regulator rejected arguments of Boylesports, stating that its experts agreed that the company had created the advertising message with the direct and unambiguous allusion to Jesus Christ.