On Sunday, after the 17-hour round, the poker duel between Fabian Quoss and Ole Schemion was halted at 05:30 a.m. local time. It was expected to determine the winner of the one-day 2016 European Poker Tour (EPT) Grand Final €50,000 Super High Roller. Both finalists continued to play at 9:00 p.m. on Monday upon completion of Day 2 of the €5,300 EPT Grand Final Main Event.
Despite the fact that the players could not make a deal, everything became obvious as soon as they continued to play. At the beginning of the heads-up round, Schemion had 8.77 million chips, and Quoss collected 5.23 million. As soon as a deal was made, Mr. Schemion won 857,241 euros, and Mr. Quoss could win 799,059 euros. Then they agreed to play for 50,000 euros.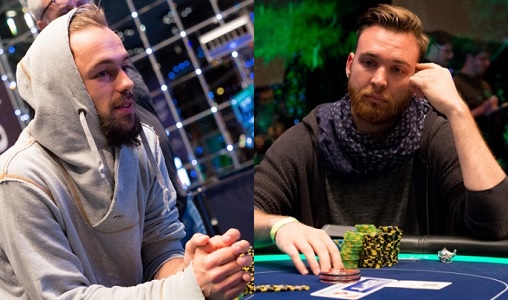 The action was slow and lacked any significant changes. The decisive role was played by the hand in which Quoss placed 300,000. The opponent asked him to count the number of available chips. It turned out that Quoss had 3.56 million chips. Schemion pushed all-in with 4.8 million chips. Quoss quickly called. He had an ace and seven, whereas the Schemion's hand consisted of a king and three. The flop brought an ace and two tens. On the turn the gamblers saw a three, and a king was on the river. So, Quoss doubled his number of chips.
In the final hand, Quoss had an ace and queen, and Schemion collected a king and five. The flop brought an ace, four, and eight. A queen was on the turn, and a three appeared on the river. The final Quoss' payout reached 849,059 euros. However, according to the deal, Schemion won 8182 euros more. It should be emphasized that Mr. Schemion won the €100,000 Super High Roller two days prior to this victory. He could win an impressive prize of 1.6 million euros, making him the leader on the list of top German gamblers. As a result of his victory, Quess moved from the 5th place to the 4th position in this ranking.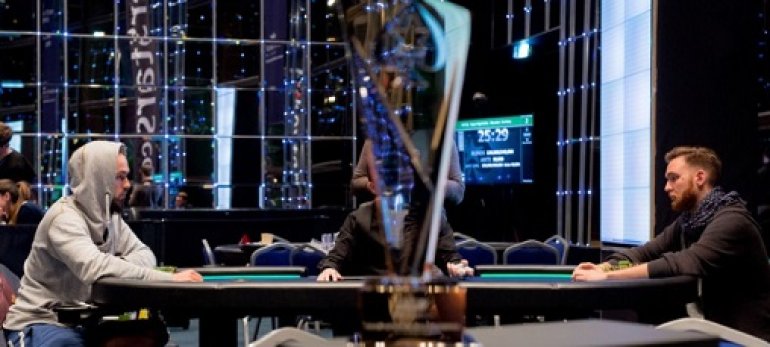 The final round of the tournament was attended by the other famous poker players: Fedor Holtz (a 5th-place finish and 271,670 euros), David Peters (a 8th-place finish and 129,050 euros), and Steve O'Dwyer (a 9th-place finish and 98,480 euros).