Tournament schedule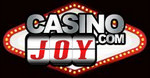 If you are a fan of blackjack or just like to play tournaments without buy-in, pay attention to the Blackjack Freeroll, which begins on September 16 at Joy Casino. This competition with a small prize pool is intended for beginners. The prize for first place is fifteen dollars.
How to participate in the tournament
All customers of Joy Casino who have accounts for playing for real money can participate in the Blackjack Freeroll. You can open an account and do not make a deposit. Even in this case the tournament will be available for you. However you can enroll in it only in the program of Joy Casino, so it is necessary to download and install it.
In it you'll find this tournament in the section TV Tournaments (in the upper right corner). Select the desired event and click Sign Up.
Timetable
The blackjack tournament without buy-in will start at Joy Casino on September 16, 2011 at 2:00 p.m. (GMT). It will last until October 1, 2011. The tournament will be finished at 03:59 a.m. (GMT).
Prize pool
The prize pool of the Blackjack Freeroll comprises 50 dollars. This amount will be divided between eleven winners according to the following scheme:
the 1st place - $15
the 2nd- 6th places - $5
the 7th- 11th places - $2
The number of participants, as well as data about their current achievements can be specified on the leaderboard in the casino program. The list of winners will also be published there.
Rules
Each player receives two thousand credits, which can be used for playing within an hour. The highest bet in the tournament is twenty credits. Winners will be determined based on the won amount.
Every client of Joy Casino may take part in this event only once.
It is allowed to play at any time during the freeroll.
Other details of the tournament may be clarified in the support service of Joy Casino.
Hurry up and sign up for the tournament! Contestants are already waiting for you!