Tournament schedule
Tournament $ 12.50 HITMAN in casino "Goldfishka" is held on the same slot machine lovers and fast action of this kind, because it is for five minutes, and only one opponent.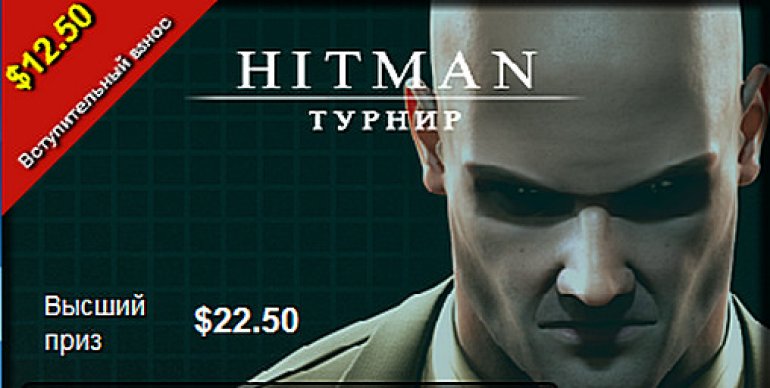 How to get to the tournament
This slot tournament, which is open to all casino customers Goldfishka, who have a valid account to play for real money.
Schedule
Slot Tournament $ 12.50 HITMAN held at online casinos "Goldfishka" every day, and the exact start time can be found in the Casino section -Slots Tournaments .
Rules of conduct
The entry fee for the tournament is as the name implies, twelve and a half dollars.
Players get your hands on 18,000 coins on which they will play for five minutes. Game round in the tournament $ 12.50 HITMAN just one. Bets can be in the range of one to five hundred coins.
In the same slot, which held the tournament, five reels and fifteen paylines. There is a bonus game.
The winner will be the player with the most points during the tournament.
The prize fund
The prize fund of the tournament slot $ 12.50 HITMAN is $ 22.50. It is formed from the contributions of participants minus commission casino Goldfishka.