Tournament schedule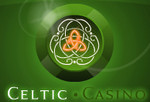 Celtic Casino is famous not only due to its beautiful games with real dealers, but also due to original drawings, which are regularly held. For example, the promotion Bigger Boobs was held in July 2011. Its winner had an opportunity to enlarge her breasts. Now the event is held, which should appeal to male players. The fact is that a green Honda motorcycle is drawn at Celtic Casino. The promotion is called 2011 Honda Interceptor.
How to participate in the tournament
You should have a valid account for playing for real money at Celtic Casino to take part in 2011 Honda Interceptor. Everything that you have to do is to make a deposit and play.
The client of the casino receives one lottery ticket for each deposit of one hundred euro. For example, if you deposit a thousand euros into the account, you will earn ten tickets.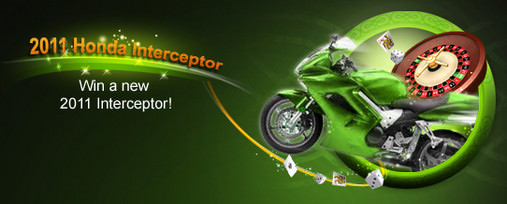 Timetable
The drawing of the Honda motorcycle will be held at Caltic Casino since August 5, 2011. It will be finished on November 31 by determination of the winner.
Prize pool
The main prize of the promotion is a motorbike. If the winner lives outside the UK or just prefer cash equivalent, he or she may choose 3,000 euros.
It is not reported about drawings of other prizes with the same tickets.
Rules
To avoid markups, participants of the promotion 2011 Honda Interceptor need to wager deposits in five times, before they can get tickets for them, i.e. to get a ticket for a deposit of one hundred euros, the player should firstly make bets for five hundred euros.
As far as the rest is concerned, the general rules of Celtic casino are valid during the promotion.