Macau Legend Development Ltd signed an agreement with the Government of Laos, providing this company with a monopoly in the Bolikhamsai, Savannakhet, and Khammouan provinces for the next fifty years. This privilege allows the operator to purchase the $42 million Savan Vegas Hotel and Entertainment Complex.
As soon as Sanum Investments Limited stopped owing and managing the Savan Vegas Hotel and Entertainment Complex, the Government of Laos announced a tender for purchasing the establishment, and six companies were willing to participate in it. The decision will have been made by May 10, 2016. However, one of the companies announced on the next day that the government had canceled the tender process without any explanation.
On May 13, a representative of Macau Legend reported: "In addition to the existing offers, the parties are discussing the opportunity to develop the Savan Vegas Hotel and Entertainment Complex. The company is going to open two golf courses, 600 room hotel, villas, exhibition hall, spa, swimming pool, and casino".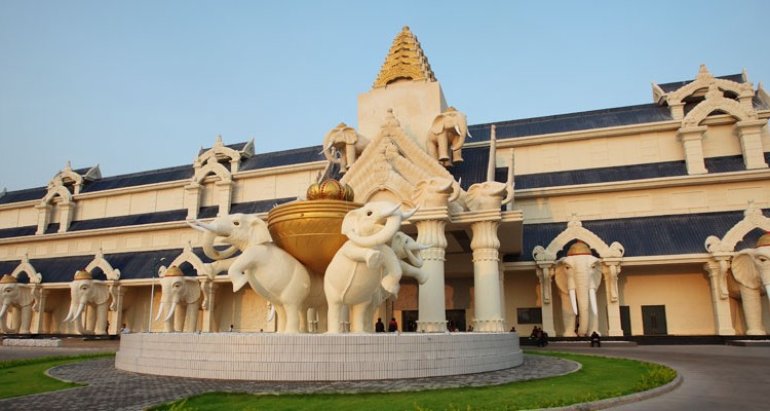 The company suggests that if the project is successful in the next 50 years and all the requirements of the contract are met by both parties, the contract will be extended for another 49 years.
David Chow, Co-Chairman and Executive Director of Macau Legend said:
"To expand the successful projects, opened by the company in Macau, we have been looking for opportunities to invest and develop the resorts located outside of Macau. We sincerely thank the Government of Laos for the support and trust in Macau Legend. We will turn the Savan Vegas project into a leading entertainment center in Southeast Asia."
According to preliminary estimates, the agreement will have been concluded by late June of this year.
We are going to remind you that Macau Legend announced in late March its intention to sell Pharaoh's Palace Casino in Macau.