EveryMatrix is set to further expand the online casino offering available on its content aggregator CasinoEngine, thanks to a recent agreement with online gambling industry newcomer Swintt.
Under the terms of the agreement, CasinoEngine will integrate all of Swintt's game portfolio, including 20 branded premium games.
Headquartered in Malta, Swintt is a newly established content provider for the online gambling industry. Although the company is new to the sector, it already boasts a portfolio of more than two dozen games, including:
Master of Books,
Legendary,
Heart of Earth.
Swintt focuses on increasing player engagement and creating sustainable gaming products through innovations in game design and retention tools.
Under the agreement with EveryMatrix as a content aggregator, Swint will be able to add its entire portfolio of games to CasinoEngine and gain access to a wide network of online gambling operators and their players.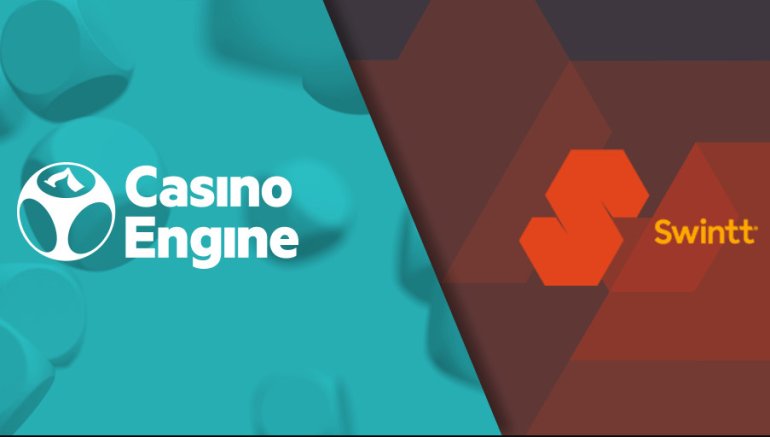 CasinoEngine is one of the industry's largest casino content aggregators, with more than 8,000 gaming offerings from more than 140 vendors. It also provides integration, productivity tools, and platform services to operators who choose one of EveryMatrix's most popular products.
In addition to CasinoEngine, EveryMatrix also provides a Suite of API based products for the casino, sports betting, payments, and branch and agent management.
Partnership for further growth
About the new partner, which will add content to the content aggregator EveryMatrix, chief operating officer of CasinoEngine Amund Stensland said:
We are happy to team up with enterprising and promising suppliers such as Swintt as the Malta-based studio is quite prolific and offers a number of attractive slots.
Swintt CEO David Flynn, in turn, noted:
Our partnership with EveryMatrix will drive further growth. As part of the CasinoEngine platform, we will be able to expand our capabilities and help deliver our product Suite to more partners.
Earlier this year, Swintt announced a strategic investment in Indian online casino game developer RNGplay. Mr. Flynn called the move an important first step in securing our strategy to provide customers with quality games based on local knowledge and data while partnering with an exclusive provider to deliver a unique offering in local markets.
As previously reported on casinoz, EveryMatrix recently announced game development plans with the launch of Spearhead Studios, an online casino game maker from Marbella, Spain. The Spearhead Studios team was formerly part of GiG Games, the game development arm of Gaming Innovation Group.
EveryMatrix stated:
The studio will remain supremely independent and win market share on its own merits while remaining true to our principles of full transparency and maximum reach in CasinoEngine!
Studio Spearhead manages Director GiG Games Mathias Larsson. Its internal capabilities will include:
the development of a game concept,
JavaScript content development,
animation,
UI/X design,
sound production,
gameplay testing,
certification,
localization.