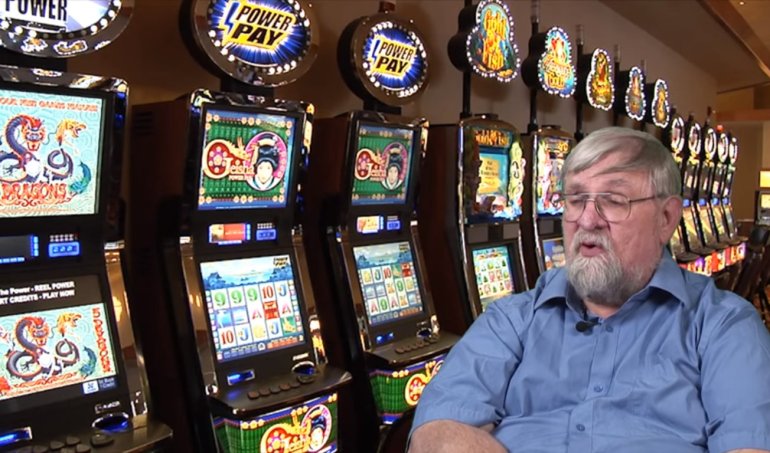 Most Casinoz readers who regularly visit casinos prefer slots to all other gambling games. This illustrates the universal trend in the world of gambling. If you are also fond of slot machines, ensure you understand the critical issues in this article.
Famous gambling expert and author of books about casinos John Grochowski have identified five key facts every player should know about slots.

You Total Bet Amount Is Larger Than You Think
Have you ever tried calculating how much you bet on playing slots for an hour, a day, a week, a month, or a year? Most fans of slot machines do not think about it. Customers making minimum bets are especially mistaken in this regard. They feel like playing one cent per line can't hit their budget and then wonder why their bankrolls run out so quickly.
John Grochowski:
The first thing every slot player should know is that you bet more than you think, no matter how low the coin value is.
On 25-cent machines, you can do 800 spins per hour if you play fast or about 500 spins if you do not act super quickly, distracted by conversations with the waitress or the person sitting next to you. Even at this level, at seventy-five cents per spin, the player bets $375 per hour at 500 spins or $600 per hour at 800 spins per hour.
For comparison, a blackjack player bets five dollars at a full table, where about fifty hands are dealt per hour. Playing five dollars at blackjack, he bets only $250 an hour.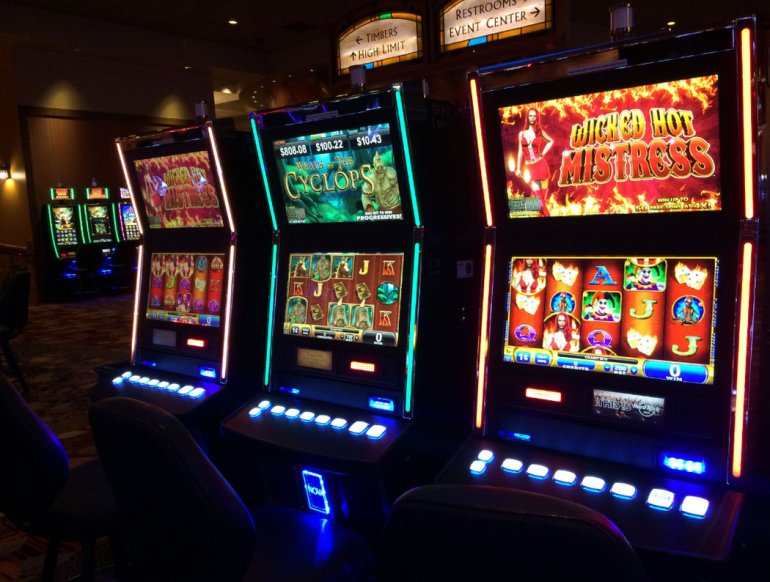 Currently, there are so-called forced bets in many casinos on penny slots. The minimum bet on such one-cent video slots can be up to forty cents. Making 500 spins per hour for forty cents, you bet $200 in total. It turns out that you bet as much as the player at the table with the minimum limit, although the denomination of your coins seems very low.
You should first know that you bet more than you think if you play slots.
Casinoz comment:
We can add that the game speed on video slots can be even higher in online casinos. Turbo mode, the ability to stop the reels early, disabled animation, and instant transfer of payouts to the balance can make the gameplay extremely fast.
With increasing speed, the total amount of bets increases. All slot machines feature a house edge. Accordingly, the more you bet, the more you lose in the long run.
Slot Spins Are Not Connected
Many slot fans believe that there is a relationship between the individual rounds. You also share this belief if you try to find "hot" slots or play slots on progressions. This persistent misconception that casino gambling customers do not want to get rid of.
John Grochowski:
The second thing you should know:
Results in previous spins do not affect the outcome in future spins.
Online casino slots are based on random number generators. They are as "random" as people can program a computer so that past results do not affect future spins. If you play by a betting system that depends on past results, you hope to predict what will happen in the future. Such an approach does not work in slots.
If the machine was "cold," it does not mean it will continue to be "cold." If the machine is "cold," it does not mean it will become "hot." Gameplay results are random, so they do not depend on previous outcomes.
Casinoz comment:
Indeed, you can see a selection of so-called "hot slots" on many gambling websites. Customers like them, so operators form such lists to please their clients, but you must understand that the odds of winning on a slot do not depend on whether it is "hot" or "cold."
At the heart of all betting systems for slot machines also lies the myth about links between spins. But the result of each gaming round is determined exclusively when a player hits the Spin button. It depends only on the random number generator. Read more about playing slots by betting systems in the articles on Casinoz.
In Some Slots, RTP May Depend on Coin Value
Next, we will talk about slot machines in offline casinos (mainly American). In Internet gambling, the dependence on the RTP on the bet is expressed somewhat differently. However, this is exciting information, even if you will not visit Las Vegas or Atlantic City soon.
John Grochowski:
The third thing every player should know is the higher the value of coins, the higher the RTP.
Slots with low-value coins pay less than those with expensive coins. Penny slots pay less than dime slots, which pay less than quarter machines, which pay less than dollar machines, and so on. It depends on the jurisdiction, it depends on the casino, but in most cases, the situation is as follows:

Penny slots pay 86% - 88%,
Dime slot machines pay 88% - 90%,
Quarter slots pay 90% - 93%,
One-dollar slots pay 93% - 95%.
This does not mean you should rush headlong to the slot machine with a higher value of coins. Remember, if you play a dollar slot, you lose 5% of every dollar, which is still less than 14% of every cent.
Casinoz comment:
Online casinos rarely have slot machines with a fixed value of coins. Usually, when choosing a bet, the customer can specify the number and denomination of chips. The level of theoretical payback is not affected by this factor.
The RTP changes if bonus bets are available in the slot that activates various prize features. As a rule, the RTP is increased if a player makes a side bet.
The Max Bet Is Not Always Necessary
As mentioned above, in many slot machines, the theoretical payback depends on the coin value, but this rule does not apply to all titles.
John Grochowski:
The fourth thing every slot player should know is that it is not always necessary to make the maximum bet on modern video slots to get the maximum RTP.
This was the case in almost all three-reel quarter and dollar slot machines and slots with higher coin values due to a disproportionate increase in the maximum payouts. For example, you could see a machine with such rules for top jackpots:
If you bet one coin, the max payout is 1000 coins,
If you bet two coins, it grows proportionally to 2000 coins,
But the third coin can increase to 4000, 5000, or 10,000.
This is an extreme boost. You must make the maximum bet on such slot machines to achieve it. This will give you the top RTP.
In most video slots – not all, but most – payouts are proportional across the paytable. This means the same return is available to you; you bet one coin per line, twenty coins per line, or fifty coins per line - depending on how much is allowed.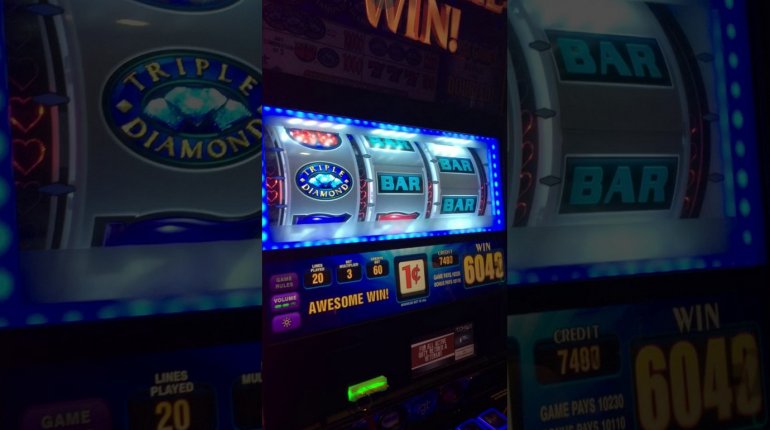 There are some exceptions. Sometimes it is better to bet more in a game if it offers a "mysterious" bonus or a "mysterious" progressive jackpot so that the frequency of launching this "mysterious" feature depends on the bet in the game or the network. The more coins you bet, the higher the probability you will participate in the bonus round.
Such exceptions are possible, but in most cases, you do not have to make the biggest bet in the video slot to achieve the maximum RTP.
Casinoz comment:
In online slots, the level of RTP rarely depends on the denomination of coins, but other factors can influence the payback: side bets, levels, etc.
There May Be Specific Rules for Progressive Jackpots
The rules for drawing accumulative jackpots in different slots have numerous variations. Often these conditions are directly related to the size of the bet.
John Grochowski:
The last thing every slot player needs to know is that if you play progressive slots, you must make bets required for the jackpot.
If you do not consider the jackpot, progressive slot machines pay less than non-progressive ones. If you cannot participate in the jackpot draw, you play on a slot with a low RTP. Why would you do that?
Different rules may give the right to compete for the progressive jackpot in some slots. Usually, in three-reel slots, you must make the maximum bet to participate in the jackpot draw. In video slots, the rules are not always the same. In some cases, the bet size does not matter; in others, you need to make a side bet, and so on.
If you play on such machines, see the paytable and read the help section to determine what you must do to qualify for the progressive jackpot. If you don't want to bet that much, make an extra bet, or meet other conditions, don't play on a progressive machine.
Casinoz comment:
When getting acquainted with a new progressive slot, please read the rules twice as carefully. In recent slots, jackpots can have unusual terms unsuitable for all customers.
Recommendations of John Grohovski in the format of a training video are published on the AmericanCasinoGuide channel by Steve Bourie.
Tips for Slot Players
What conclusions can you draw from John Grochowski's recommendations? Relying on his experience and advice, we have composed several helpful tips on how to play slots more successfully:
Calculate How Much You Lose in the Long Run
Realistically estimate the total bet amount for a single session and extended periods. If you're playing the same slot, figure out it's RTP. You will learn the house edge by subtracting this figure from one hundred percent. Multiplying it by the number of bets, you will be able to calculate how much money, in theory, the casino wins from you on this video slot in a certain period.
Read about the difference between theoretical RTP and actual payback in particular articles at Casinoz.
Forget about the Connection between Spins
Do not try to find any interrelation between different spins. It does not exist, which is confirmed by mathematicians and gambling experts. This explains the betting system's inefficiency on slot machines, described in detail in several articles on Casinoz. Playing the slot by some betting systems does not increase the odds of winning.
Yet, sometimes systems make practical sense if you need to diversify the gameplay or manage your bankroll.
Chasing "hot" video slots is also useless.
Find out What the RTP Is
Always find the official information on the slot's RTP. This is especially important in slot machines with bonus bets. Open the help section, the provider's website, or the review on Casinoz to find out how the side bet affects RTP.
In theory, next, you should play in a mode that provides the maximum return to the player. However, remember the total turnover of bets and the amount the casino will take away from you due to mathematical superiority. If you came to the slot hall to have fun, sometimes it is more profitable to give preference to a penny slot with a smaller RTP. On it, the institution will not win you a large sum.
Carefully Choose Your Bet Range
Most video slots offer equal odds of winning to all players, regardless of their bets. If high stakes give additional advantages to customers, this is always specified in the help section or paytable. If there is no such information in official sources, do not think high rollers win more often or enjoy other privileges.
Learn the Progressive Jackpot Rules
Carefully read the rules of slots with progressive jackpots. Find exactly what you must do to compete for the jackpot. If you are unsatisfied with these rules, pick another slot machine. There is no point in playing a jackpot machine without being able to fight for the maximum prize.
Summary
Finally, we remind you that the slot reviews on Casinoz consider all the nuances of the rules, interface features, technical characteristics, and other elements of gambling. These articles provide all the necessary information and help you quickly understand the minor details.
Do you like to play slots? Do you often visit offline casinos? Or do you gamble online only? What do you think of John Grochowski's advice?
Share your opinions and experiences in the comments.