Is it possible to consider a fraudster successful if he eventually ended up in jail? It seems that the answer is no. And if take into account the fact that he cheated casinos in Las Vegas and other cities for forty years and stole millions of dollars, the answer can change. Well, he does not seem to be a loser.
Tommy Glenn Carmichael specialized in hacking slot machines and achieved impressive results in his art. He invented several tools, which provided him with stable winnings. His life is discussed in the article published on the website Casinoz.
Beginning
Tommy was born in the fifties and since childhood he was actively interested in electronics and modern technologies, surprising his parents and teachers with remarkable knowledge and unique inventions.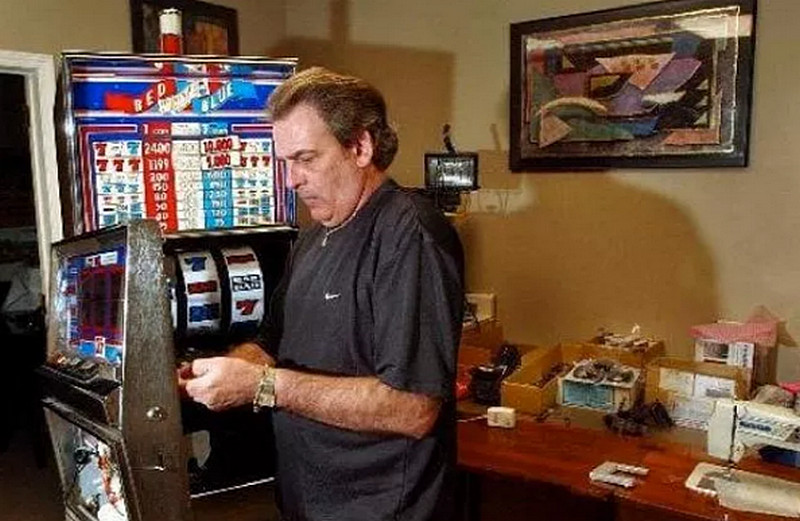 In the eighties, Carmichael began selling and repairing TVs in Tulsa, Oklahoma. His store called Ace TV Sales and Service was the first specialized facility in the city. At first, it flourished, but due to the tough competition, his affairs set to wane.
Tommy's life was complicated by his problems with the law. He was judged to community service for the possession of drugs. Three divorces also did not improve his financial situation. To put it bluntly, Carmichael urgently required money.
When he became desperate, he was visited by his school buddy Ray Ming, who lived in Las Vegas. This unexpected guest radically changed Carmichael's life.
Ray asked Tommy to approach his car, opened the car trunk and demonstrated a small gaming device manufactured by Bally. However the main surprise was the traditional device used for hacking slots. It was called top-bottom joint. Later, its invention would be attributed to Carmichael, but this tool has been used by cheaters since the appearance of the first slot machines.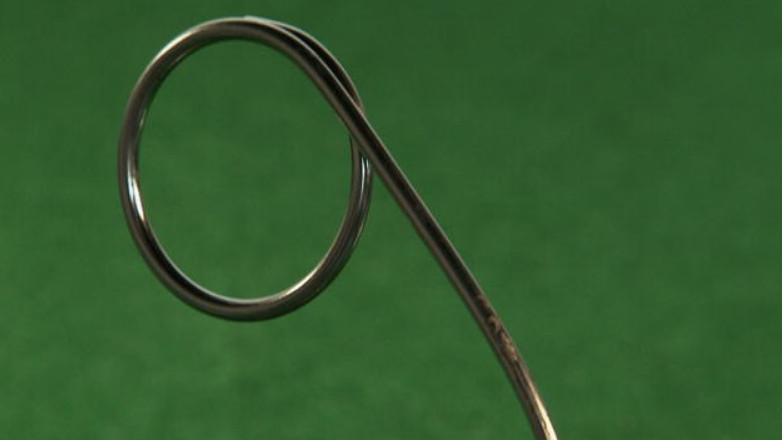 This is a simple device, consisting of a steel ring and a guitar string. It is used by scammers to close at the right time the electric circuit in the slot machine, forcing it to pay out money. Ray was unable to use it. He hoped that a tech savvy friend would be able to understand the nuances of the technique, which promised huge profits.
Carmichael dismantled the video slot to figure out the principles of its operation. After mastering the theoretical part, he started training. Soon Tommy was ready to test the acquired skills in practice, and the friends decided to drive to Las Vegas.
First Steps
To test his skills, Tommy chose a small casino located outside the Las Vegas Strip. He selected a five-cent slot and quickly won thirty-five dollars. Having grown bolder, Carmichael went to a better casino, giving preference to more and more expensive slot machines.
His primitive device and skillful fingers brought him up to one thousand dollars per hour. At the end of the weekend he made a fortune of almost ten thousand dollars.
Later the fraudster recalled:
He understood that it was not difficult. He thought about new cars and yachts. His American dream came true.
Things started looking up:
It is just necessary to determine how the slot machine pays out winnings, and then hack it. Casinos let slip. Everything was extremely easy. He just had to stop and go to the next device. It was possible to get payouts from all slots in the hall.
For the next few years, Carmichael gave performance at all casinos. He stole money from gambling houses, upgraded his tools, and invented new tricks. Periodically he attracted attention of the police, but they lacked evidence to arrest him.
Troubles and Arrest
Over the years, gambling establishments implemented more widely more sophisticated devices that protected the casinos from such types of fraud. Tommy was forced to move to cheaper gambling houses that did not keep up with the progress.
However at small casinos, it's much more difficult to get lost in the crowd of customers. This fact played a crucial part in his fate. The police noticed the scammer and began to keep track of him, collecting evidence. In 1985, the cops arrested Tommy at the parking of the Denny's Restaurant. Carmichael did not even get rid of the evidence. In the pocket of his jacket, they found the top-bottom point. The fraudster's tool became the main evidence during the trial.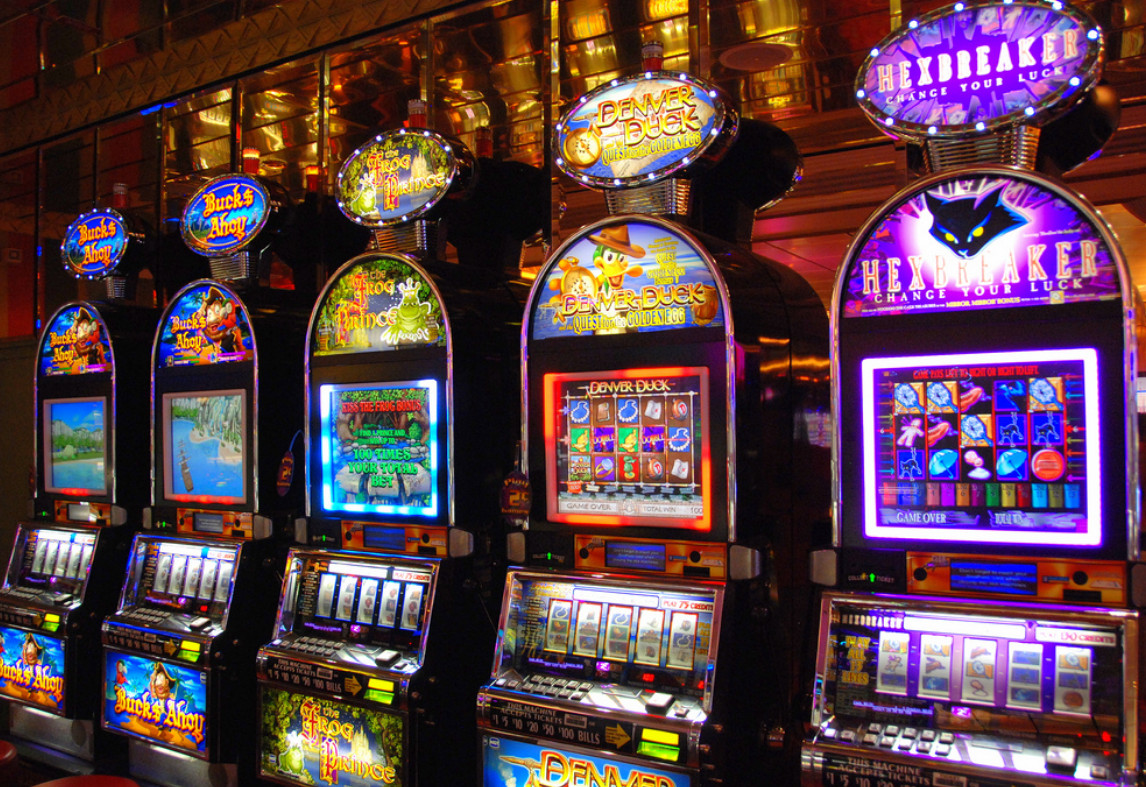 Tommy had a suspended sentence for the possession of drugs, so he could not finagle himself out of a jail term and found himself behind bars.
In prison Tommy Carmichael met Michael Balsamo, who had been convicted of the same crime. They were going to neither improve their behavior nor refuse making their profitable business in the future. Being in prison, they did not waste time and planned how they would cheat casinos after their discharge.
He Is at it Again
After their discharge, the accomplices came to the conclusion that their old methods had become out-of-date. Modern video slot technologies did not allow interfering with the operation of devices with the help of primitive mechanical tools. Even small casinos switched to the slot machines that operated using microprocessors and random number generators.

Thanks to Tommy, the number of tools in the arsenal of scammers was replenished with a new device that was inscribed in the history of gambling under the name of "light wand." He invented it after his visit to the IGT exhibition. The unsuspecting employee of the company opened a video slot, demonstrating its content and explaining the principles of its operation.
Carmichael bought this model. Further, the tech savvy scammer easily found a way to hack the slot machine. He created a primitive device by attaching a tiny flashlight to a piece of steel wire. Tommy pushed it in the device and the beam lighted up the optical sensor, causing the slot to give out coins.
Together with Michael Balsamo and some other accomplices, he attended many casinos in Las Vegas, Atlantic City and other cities where gambling houses were abundant. Their scheme worked perfectly without any mistake. While the partners distracted the security and administration representatives, Tommy successfully hacked slot machines.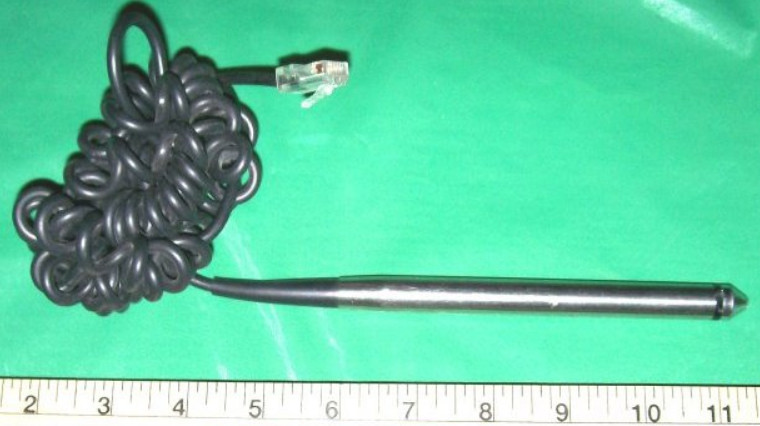 Carmichael's income reached millions of dollars, which allowed him to live in grand style. He drove a luxurious Jaguar car, lived in two large houses, opened his own pawnshop and even paid taxes. An exotic dancer Lisa Luxam was his girlfriend. She helped him to carry out manipulations with video slots. Later the girl recalled:
Compared to our adventures, Ocean's Eleven would seem boring.
It is interesting to note that Carmichael did not stand aside of his colleagues. He shared his experience with familiar scammers, taught them how to hack slot machines, and even sold invented tools to strangers.
New Problems with the Law
The Carmichael's gang flourished for four years. On October 4, 1996, they visited Circus Circus Casino, where there was the first canary in the coal mine. Tommy did not notice the hidden camera and was caught red-handed when he hacked a video slot with the help of the "light wand." He managed to get rid of evidence while being arrested, so the cops had to let him go.
Since that time, he was under control of the security services of all casinos. In 1998, he was arrested, but he could escape punishment again. And then the FBI got involved.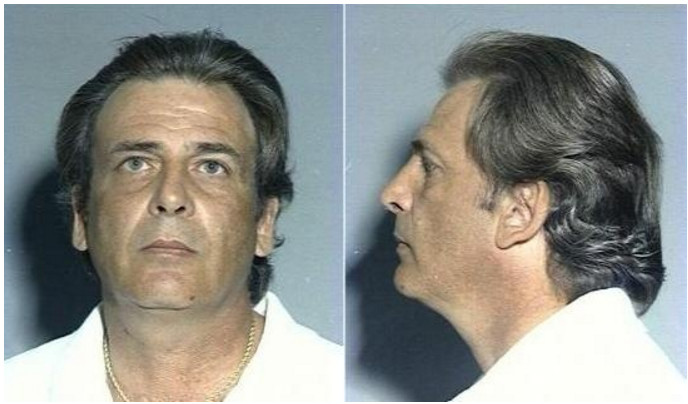 Tommy was lucky until 1999. The FBI planted a mole in the Carmichael's team. The fraudster was caught red-handed with an improved model of light wand, which he failed to drop during his arrest.
In 2001, he was sentenced to a year in prison and three years of the probationary period. Tommy got off cheap just because he agreed to cooperate with the authorities. Both his houses and the bulk of his property were confiscated.
Penitent Criminal
Now Tommy is inscribed in the "Black Book" of Nevada. He is not allowed to visit casinos. The Nevada Gaming Board placed him on the list of the most dangerous cheaters in the entire gambling industry.
However Carmichael states that he does not want to have problems with the law:
In prison there is much time to think. You think about what you have done, about your mistakes and the ways to fix them. You understand all or at least become better.
USA Today
The mass media, mentioning Carmichael, call him "a poacher who has become a forest guardian." Indeed, he gave up with fraud and helps gambling operators to ensure the security of casinos. Using his rich experience of the successful cheater, he has developed methods to combat scams.
His best invention is a device called "The Protector." It is embedded into devices and blocks all popular methods which can be used to hack slot machines.
Tommy even tried to patent "The Protector" in order to get rich selling it. However representatives of the Nevada Gaming Association prevented his initiative, considering the Carmichael's device too dangerous. Jennifer Carvalho, Deputy Attorney General in Nevada, says:
He claims that he has invented an anti-fraudulent device for slot machines. However this device can easily be converted into a tool for cheating.
Tommy owns a pawnshop, takes care of her elderly mother, and recalls the past being interviewed by journalists.
Taking into account his current situation, it is almost impossible for him to fall back into old habits, because his name and face are known to the security services of all American casinos. But who knows, maybe this notorious scammer will invent something new. His skills are beyond any doubt.
We don't believe that such kind of people can change their way of life. Do you agree?