Gambling operator Betway is under scrutiny by the UK regulator after it allowed a customer to lose more than £370000 he stole at work.
The UK Gambling Commission launched an investigation into the matter after Betway failed to restrict a man with a strong gambling addiction and confirm the source of the funds and whether he could afford to spend large sums of money.
Ben Jones, 30, from Colwick, Nottingham, worked as a wholesale Manager at the Cake Decorating Co., one of the UK's largest suppliers of cake decorations. The married father of two children regularly stole from his workplace to satisfy his gambling addiction.
He began taking the money in May 2015, when he first applied an elaborate scheme that prevented his superiors from detecting the fraud. At first, John spent £5,000 a month on the Betway site. His scheme had been running for more than three years, and he was betting increasingly large sums.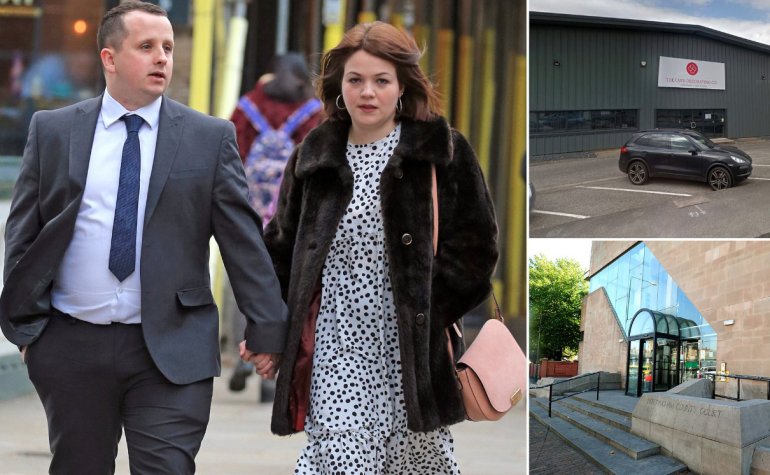 Over time, he began to steal up to £30,000 a month. He did this by taking orders and providing his bank account details for payment, not the company he worked for.
To avoid being caught, Jones made sure ordered products were shipped and then altered records to cover up his fraudulent activities. However, his deception was revealed in November 2018 when he forgot to change one order and a customer who did not receive the goods he ordered filed a complaint.
Mental disorder
Jones lost 370,347 pounds in three and a half years. He was sentenced to 18 months in prison. He will then be released and put on probation.
Ben confessed to committing fraud. Omran Belhadi, who defended Jones at Nottingham crown court, said:
Gambling adiction of my client is so serious that it is classified as a mental disorder.
Mr. Belhadi went on to say:
Mr. Jones did not steal money to profit from it, but simply could not resist his desire to continue playing and constantly increase the amounts spent with Betway.
Mr. Belhadi also noted that his client had helped other people with serious gambling problems and held meetings with staff at rival Betway Sky Betting & Gaming to help the gambling operator "improve its systems."
The cake decorating company nearly went bankrupt as a result of Jones' fraud. The company's management was forced to borrow at high-interest rates to keep the business afloat. The owner of the company Daniel White said:
The elaborate scheme has had a significant impact on our company's profitability, but we have fully recovered since it was disclosed.
Betway under scrutiny
The British Gambling Commission has been notified of the incident and has launched an investigation that could see Betway face a fine for failing to inquire into Jones' excessive spending and request evidence that the source of the money he gambled on was legitimate.
Under UK gambling law, operators with a local license are required to carry out adequate and timely money laundering checks and contact players who demonstrate gambling problems. Betway failed to conduct such checks for Ben Jones despite his apparent gambling problem.
A spokesman for the gambling operator said this week:
We are aware of this matter and are continuing to investigate it. Betway does not seek or wish to profit from any illegal funds placed on our sites. If we determine that stolen money has been used, we take steps to provide redress to victims.
Earlier this year, Betway's rival, Ladbrokes Coral, received a £ 5.9 million fine from the UK Gambling Commission for a similar breach involving customers not being able to bet with stolen money.
Betway has run into problems in another regulated market as well. Earlier this year, Belgium's gambling Commission announced it had launched a "sanctions procedure" due to a lack of transparency in the ownership structure of a gambling company.
We reported at Casinoz that in September Betway suspended its operations in Belgium, stating on its website that it had to make some changes to the software due to changes in the regulatory system.