The family of a seriously-ill girl, who has won a large sum of money playing a lottery, wants to transfer the obtained funds money to a community-based charity organization, whose members supported their daughter and helped her to fight against serious health problems.
A 40 year-old Lorraine Daniels and her 77-year-old father Derek Daniels won 729,000 dollars last Wednesday.
They want to transfer the won amount to the "amazing" charity organization, which collected the funds to buy a specialized bed for the Lorraine's daughter.
The family from Whittlesey, Cambridgeshire, is going to go on vacation.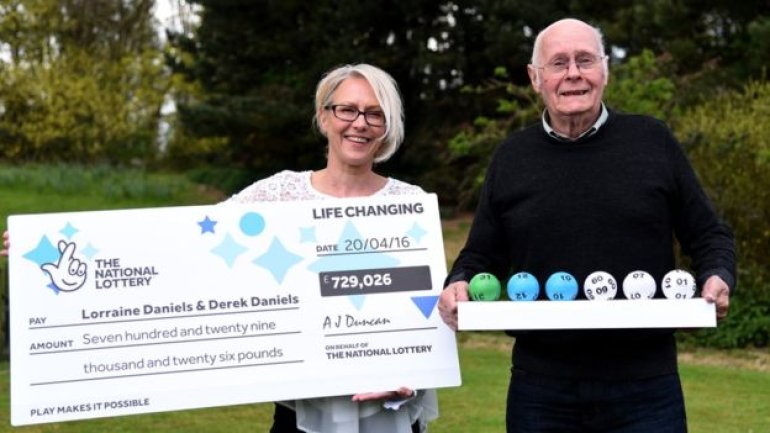 Three years ago, a six-year Lotus was put in an artificially induced coma, since she was suffering from three hundred seizures per day. Later, the right side of her brain was surgically removed.
Her mother, providing a 24-hour nursing care, said that Lotus "had puzzled all physicians." They predicted that she would have a very limited quality of life. The girl is learning to walk and talk using sign language.
The community-based charity organization, to which Lorraine wants to donate money, holds fundraising activities to purchase special beds. Currently, Lotus cannot manage her seizures. That is why she sleeps in her mother's bed.
"Who would have thought that even before we were able to purchase a bed, we had won the lottery? Now we can return these funds to the charity organization, and they will go to other noble things, "- said Ms. Daniels.
Father and daughter regularly purchase lottery tickets. They usually used combinations of the Lotus' birth date, her weight, the date of christening, etc.
Telling about the moment when they found out that they had won, Derek Daniels said:
"We were sitting in the corner happy and crazy about the fact that there was no need to worry about the Lotus' future any more."