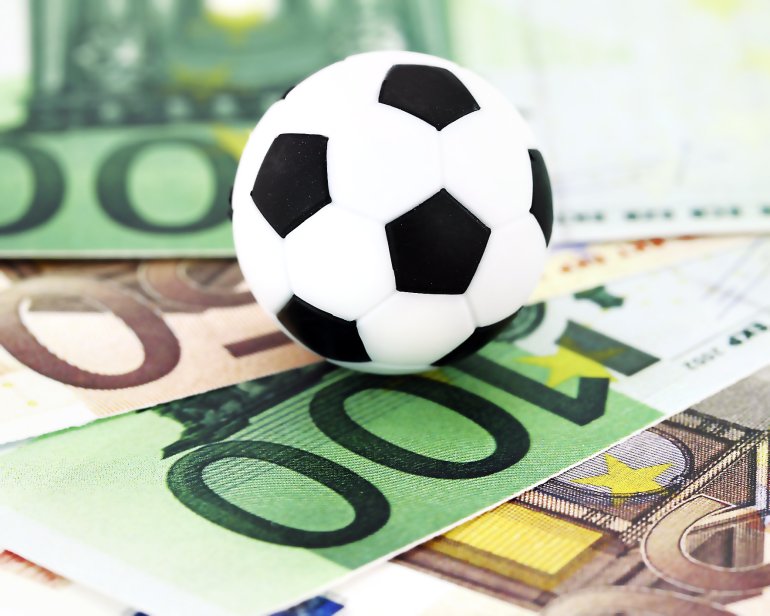 It is no exaggeration to say that the online bookmaker's offices in the recent years are steadily gaining popularity. More and more people in different countries provide some additional sensations by viewing games, betting on the outcome of matches of various teams and athletes. Many of them are trying to turn this hobby into an extra source of income, and some even make it a main profession and make bets on life.
If you are going to take the first steps in this field, recommendations of experienced people, who managed to achieve some success in playing the sweepstakes, will be useful. Their advices will help you to avoid common mistakes and avoid to frauds who offer fee-based services of sports forecast and other events.
How to choose an office?
When choosing a site of online sweepstakes you should prefer a reliable resource that works for a long time and is respected by a lot of players. Of course, the little-known office can offer more favorable terms, but you must make sure that it is an honest establishment that will not disappoint you later.
Be sure to pay attention to the following points:
license,
ownership information,
diversity of bets,
user reviews,
design of the interface.
Also:
Study carefully the rules.
Communicate with customer support.
All this will help you get a general impression.
You should restrict yourself by playing in one office. Anyway, study offers from different operators. Growing competition forces them to go to all sorts of concessions to offer good bonuses, to increase the odds and so on.
What sport should be preferred?
Naturally, it should be the sport which you understand the best. Otherwise, you will act almost blindly, and this is nothing more than a lottery.
It is not recommended to put on the teams which you are support.
It is unlikely that you will be able to assess adequately their chances if you crave for their victory. Of course, if you bet, using forecasts of other people, these advices do not make sense.
How to analyze events?
Initially, it will be better if you stop for one sport (at least, two or three, if time permits).
You will need to follow everything that happens in it.
You need to know all the news, read as much interviews as possible (not only athletes and coaches, but also reviewers, agents, directors and other people involved in this sport).
Pay attention to the location of the place where the match occurs, the referees who will serve it, injured players, motivation and so on.
Study obligatory the statistics.

As you know, sports analytics is time-consuming. You have to spend a lot of time on it, if you want to succeed. That is why it is important to love sports truly in order to have pleasure from betting and not to turn it into a routine.
How to choose bets?
If you are serious about your business, learn how to bet on your own.
Do not rely on the so-called experts offer free or paid forecasts.
Also, do not push off only on the size of the odds. You should use personally collected and processed information.
How to manage your money?
When planning the bets, you need to take into account the possibility of protracted failures. Nobody can predict them.
You must allocate an available bankroll so that you have the opportunity to ride out even a very long black stripe. Usually it is recommended not to put on one event more than two to four percent of your available cash reserve.
How to consider the strategies?
Be careful with all the systems of bets. They are not a panacea. Moreover, their effectiveness is greatly exaggerated by their fans. In fact, some of them may help to systematize the process, but to increase the probability of winning any one of them is not able to (whatever you are told by the "experts").
How to tune in mentally?
Everything that has to do with gambling requires from you learning to control yourself. Winnings should not cause euphoria, and losses should not drive you into a panic. You should learn to follow the plan you have chosen, do not exceed a reasonable bets and to stop in time.
How to use betting arbitrage?
Search of betting arbitrage in different bookmaker's offices is a favorite pastime for many betting fans. No wonder, they allow you to stay in the black, regardless of the outcome of a sporting event. But it is unlikely that you will consistently earn with the help of them.
The fact is that the betting arbitrage has become a rarity in the offices. Its appearance is monitored by employees of sweepstakes, and the size of the payout is very low. In addition, often the bookmakers refuse service to those who are constantly engaged in such practices.
How to choose the forecasts?
If you do decide to use the forecasts of people who understand better than you the sports betting, look for real experts (although it can be very difficult). Rely on the advice of your friends, and never trust a random specialist that you have found in the Internet.
But, as we said above, the better was to gain knowledge and skills. It will never be spoiled and can always be converted into money.