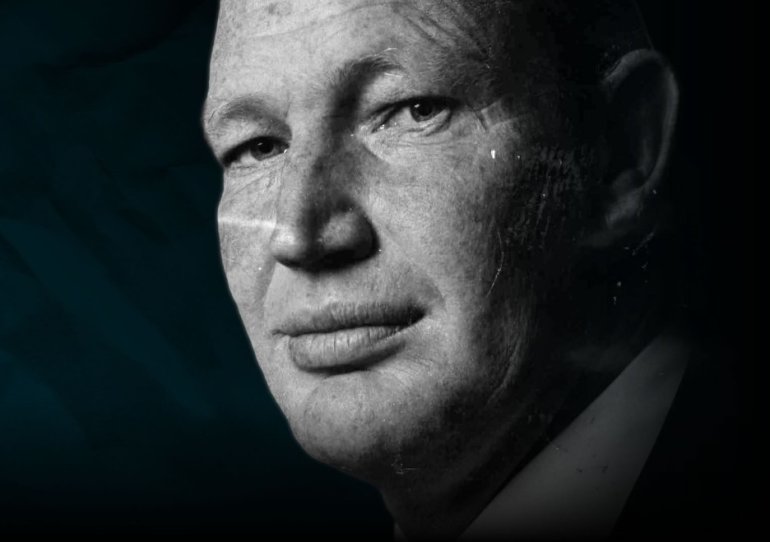 Media Mogul Kerry Packer is remembered not only as successful businessman. Australia's richest man was also known as the founder of the World Series of Cricket, a passionate Polo fan and a patron of the sport.
However, for many, he remained a legendary player who won and lost at the casino and at the races fantastic sums. He was only interested in maximum stakes. It was not unusual for him to leave a few million dollars a night at the place.
The interesting life of a colorful millionaire and his "exploits" on the fronts of gambling entertainment is discussed further in the article.
Difficult childhood
Kerry was born on December 17, 1937 in the family of sir Sir Frank Packer and Gretel Bullmore. His father owned a controlling stake in the Australian Consolidated Press media company and the Nine Network television network. His mother was the daughter of the famous Scottish Rugby player Herbert Bullmore. Kerry also had an older brother, Clyde.
Kerry's parents were very rich people, but the boy had to learn from an early age that money does not solve all problems. His father worked constantly, paying little attention to him. Evil tongues said that Frank had a low opinion of his son's intelligence and did not trust him with important matters.
At five, Kerry was sent to boarding school. At the age of eight, he contracted polio and for a long time could not do without a respirator. When the boy recovered, he was sent back to boarding school.
Later Packer will tell:
I had a ruined childhood, but no one was to blame. It wasn't the neglect, it was the circumstances. My father worked damn hard to survive. …
At school, Kerry loved sports: Cricket, Rugby and Boxing. He was less interested in studying. Years later, it turned out that doctors were unable to diagnose his dyslexia (inability to read).
Career
At nineteen, Kerry had finished his education and joined his father's newspaper. He started from the bottom, but gradually moved up the career ladder.
Frank packer had hoped to put the family business in the hands of his eldest son, but Clyde was not happy with this turn of events. In the early seventies, he fell out with his father and left Australia for good.
In 1974, Frank died. His Empire, estimated at a hundred million Australian dollars, came under Kerry's control.
He went about his business in a more adventurous manner. Some of his decisions seemed crazy adventures, but almost always he packer was the winner.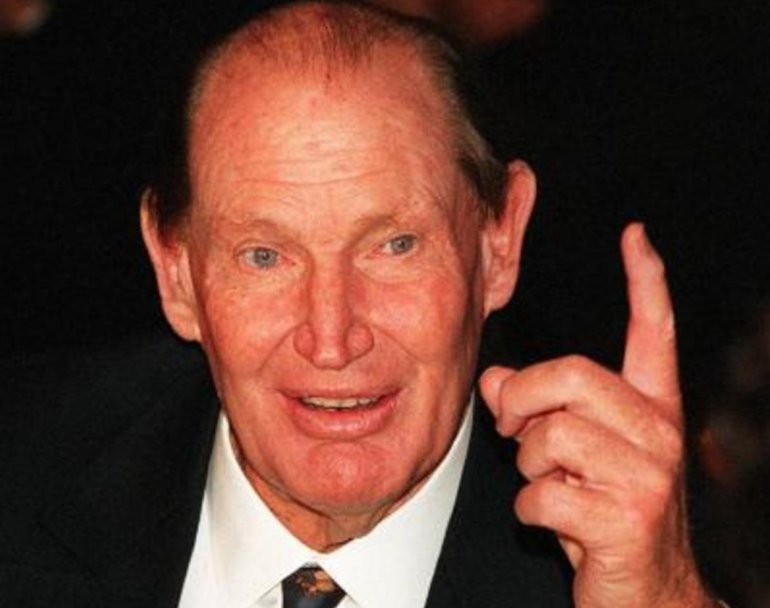 For example, he sold Nine Network Corporation to Alan Bond for one billion dollars, that all seemed too small sum for so huge and profitable venture. But, as Kerry had foreseen, the Bond had failed to run the company and had nearly bankrupted it. In the end, packer bought it for a quarter of its value, and it began to make money again.
Kerry packer's name is closely associated with cricket. He was in love with the sport and learned to make an impressive profit from it. The tycoon staged what would later become the World Series of Cricket. They gathered the best athletes, and television broadcasts enjoyed great success with the audience.
Packer's authority in business circles was great. He was approached for advice by big businessmen, he was honored to cooperate with representatives of different spheres, friendship with Kerry was valued by politicians of all ranks.
In 2005, the total value of his companies reached seven billion, although some analysts believe that this amount was eleven billion.
Games of chance
They say that the passion for gambling got Kerry from his grandfather. He was supposed to have found ten shillings, gone to the races with them, and become so rich that he was able to move from the UK to Australia.
Kerry packer was an incredibly gambling man and did not spare money for a hobby, but he was able to indulge in it only after the death of his father when he became rich and independent.
His successes and failures at the casino were legendary. For example, in 1999 he lost twenty-eight million in London, and once he was lucky enough to win thirty-three million at the MGM Grand Casino in Las Vegas.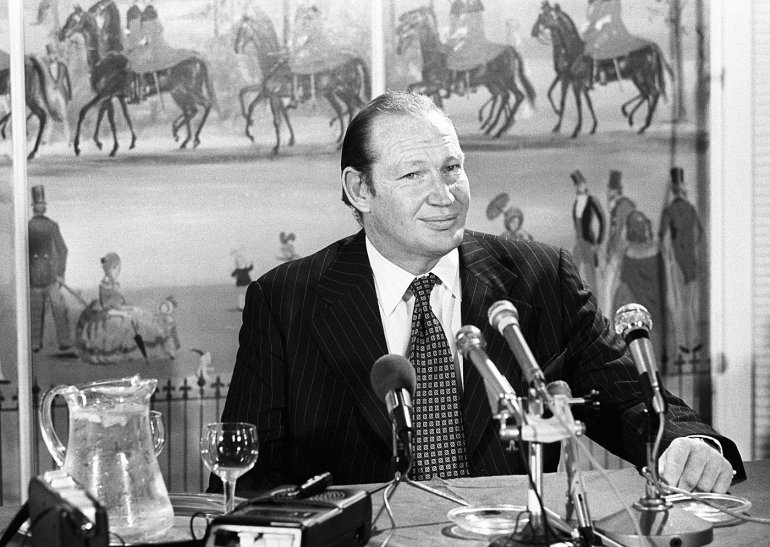 Also known is the story of his simultaneous play on four roulette tables in a London casino. He lost fifteen million pounds that night and left without a sign of regret.
He was welcome in all the major casinos, but his visits were associated with a significant risk to any institution. He could win enough money to make a big hole in the budget of even a very wealthy gambling house.
Packer once won twelve hands of baccarat in a row. Each of them brought him one hundred and fifteen thousand dollars.
Legendary gambling tycoon Bob Stupak recalled in his biography, as once Packer was approached by the oil tycoon from Texas and he said: "I worth sixty million dollars!" Kerry pulled out a coin and asked, "Heads or tails?" by offering the braggart to play for that sum.
Packer didn't just gamble. He owned a chain of gambling establishments in Macau, which brought him a solid income.
Illness and death
Kerry from childhood was characterized by poor health, which increasingly worried him in the last years of his life. He had a kidney transplant, clinical death, and four heart attacks. It has been speculated in the press that packer also suffered from cancer.
On the twenty-sixth of December 2005, he died at the age of sixty-eight, close to his family and friends.
Condolences to the family were brought by many prominent businessmen and politicians, including the Prime Minister of Australia.
After packer's death, his son James founded the Kerry Packer Foundation in his father's honor. The organization helps cricketers who are injured.
The Statements Of Kerry Packer
Packer's reasoning was simple in style and harsh in judgment. To quote a millionaire.
About the afterlife.
The good news is, there is no devil. The bad news is there is no heaven. There's nothing there.
A few Packer's remarks on politics:
If a working-class Englishman saw a guy driving by in a rolls Royce, he'd say to himself, "Let the social revolution happen and we'll take it away from you, mate." If a fellow American saw a guy driving by in a Cadillac, he'd say, "One day I'm going to have one of these cars." I think the first approach is wrong, and the second is right.
In another interview he made the same point and added:
Unfortunately, we Australians have inherited the British mentality.
Packer even shared his thoughts about Genghis Khan:
He wasn't much liked, but he was damn effective.
Kerry wasn't one of those old people who grumbled at the world wide web.:
I completely agree with my son James when he says, "the Internet is like electricity." Electricity lights everything, and the Internet lights knowledge.
About the relation to gambling:
My father was a gambler. Anyone who created anything was a gambler. Me, too, but the difference is ... I've never taken a big risk. I have never risked anything that could threaten the Consolidated Press.
Another profound phrase:
Life is not a dress rehearsal.
Interesting facts about Kerry Packer
Finally, some interesting facts related to Packer.
Kerry had smoked a lot during all his life.
Packer had a short temper and often took it out on others.
Kerry made no secret of his contempt for journalists because of their constant desire to dig into his personal life.
Packer was suspected of organizing illegal gambling, drug trafficking, and other crimes.
Kerry loved Polo, kept expensive horses, sponsored a professional team and even played himself. Clinical death overtook him just during a game of Polo.
Conclusion
Kerry packer's life is full of contradictions. Yes, he was born in the family of a millionaire, which seems to many a guarantee of a cloudless life. But let's not forget that he experienced serious health problems that did not allow him to get a good education and even chained him to a hospital bed for a long time.
If his older brother had wanted to run the family business, Kerry would have been out of business, though even so, he would not have been a failure. He was a too ambitious man.