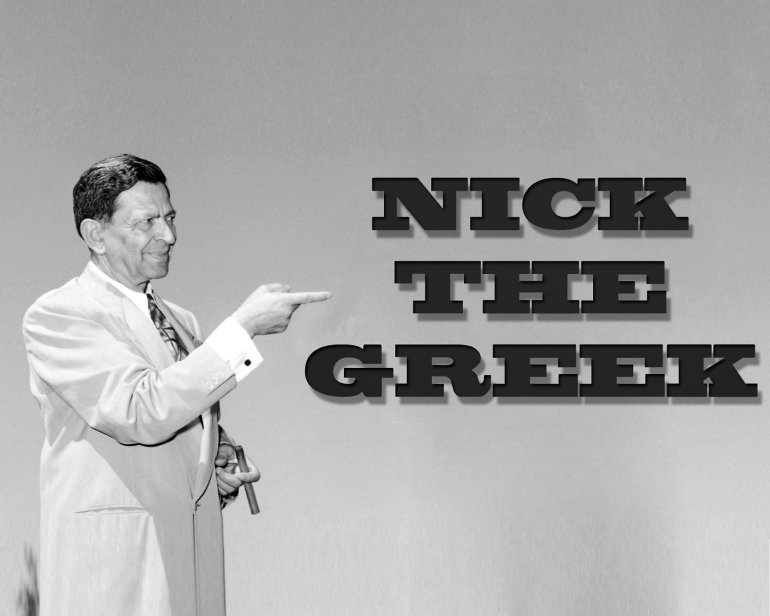 Legend of the world of gambling Nick Dandolos became history under several nicknames. His nationality led to the emergence of nicknames "The Greek". Incredible victories forced contemporaries to recognize him as the "King of Gamblers". Philosophical education and craps skills led to the nickname "Aristotle Don't Pass Line".
In this article, we will talk about Nick "The Greek" Dandolos.
The bourgeois youth
Nick was born in 1883 on the Greek island of Crete, which at that time was under the rule of the Ottoman Empire. He was lucky to be born into a wealthy family. His parents were large traders and could afford to give their son a decent education. They forced him to read a lot and to learn foreign languages.
Nick was first enrolled in the Smyrna Evangelical College, where his father and mother came from. Dandolos became a bachelor of philosophy.
In 1902, he was sent to continue his studies in the United States. The boy he didn't need the money, as his rich grandfather had given him a weekly allowance of one hundred and fifty dollars, which was a considerable sum for the time.
Grandfather saw his grandson as a successful businessman, but Nick decided otherwise. At first, he has located in Chicago, but over time has relocated to Montreal, Canada. There he began his career as a professional player.
All life is a game
In Montreal, Nick became interested in betting on the races, turning a hobby into a source of impressive earnings. In total, he won at the racetrack about half a million dollars. Jockey Phil Musgrave helped him to achieve big success as he was the who introduced Dandolos with various tricks of the riders.
Soon after they met, they were suspected of collusion (most likely, reasonably). In order not to incur trouble with the law, the friends decided to go different ways.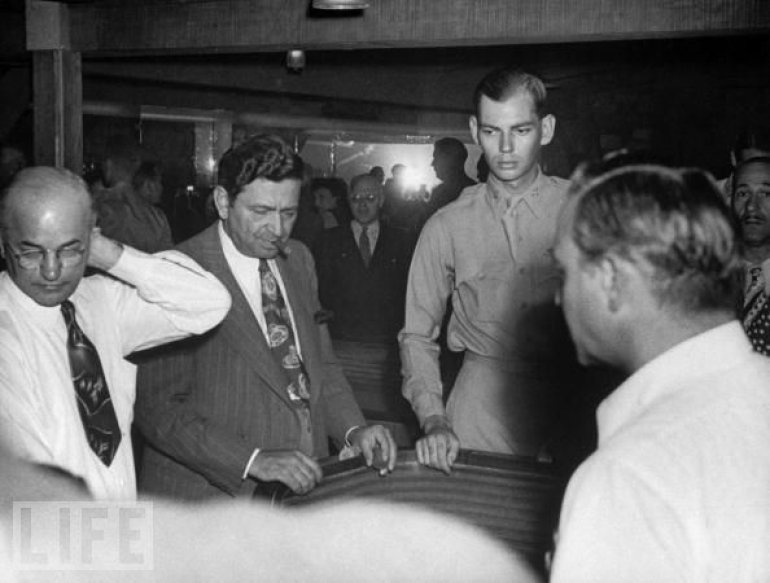 Nick returned to Chicago, where he played dice and cards. Here Dandolos initially drove much less. More precisely, he failed, having lost all money. But they were not just wasted. The bitter experience brought nick back to the ground and made him stronger. That's when he crossed the line between amateurs and professionals.
I play for risk, not money. When a fisherman catches trout, he fishes for sport, not for meat. This attitude creates a mystery in the minds of rivals. No one wants to remove the mystery from the action. Everyone wants to see hoe is shows up.
He has become a local casino attraction. As soon as he appeared in the gambling establishment, a crowd of spectators gathered around him. Particularly impressive was how Nick played craps, often tearing applause from the audience. In addition, he improved his skills in poker and did not forget about the races.
World fame
By continuing to play horse racing, craps, and poker, Dandolos was constantly improving his skills. He soon became a recognized expert, who was considered one of the best players first in the United States and then around the world.
The only difference between a winner and a loser is character.
Nick traveled a lot in America, attending literally every casino on the way. He was seen in New York, Illinois, New Orleans, and other cities and states. Of course, he couldn't ignore Nevada.
When Nick first came to Las Vegas, He was overwhelmed by the variety of opportunities that opened up for him in the "Sin City". However, he was in no hurry to rush thoughtlessly into the maelstrom of gambling entertainment. Before risking money in a new casino, Dandolos carefully studied the rules of the game, the chances of winning and other nuances.
Better than play and win is only to play and lose.
Scrupulous attitude to the gameplay, great experience, and professional skills allowed him to often achieve success and win huge sums. However, fortune was not always was on his side, occasionally he was losing a lot of money.
The Johnny Moss story
In 1949, " The Greek" clashed at the card table with the famous player Johnny Moss. With the support of Benny Binion they agreed to arrange a long marathon in front of a large audience. It was held in the heads up format, that is, one-on-one.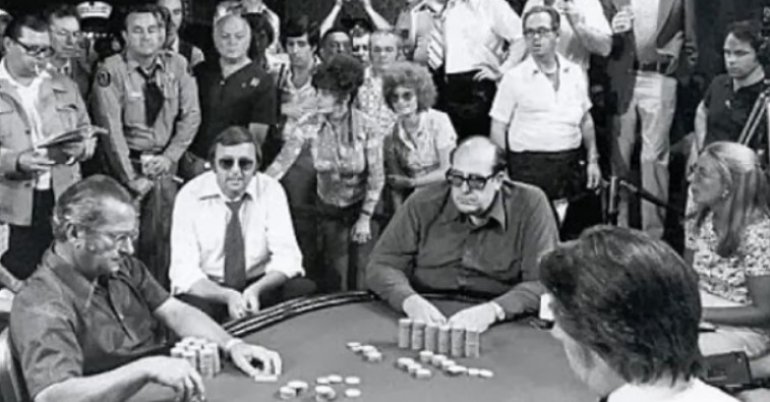 For five months, Nick and johnny played every known variety of poker. The protracted tournament ended sadly for Dandolos. He lost more than two million dollars.
As legend has it, the emaciated "Greek" conceded defeat with a phrase that has become a poker classic:
Mr. Moss, I have to let you go.
They say that thanks to their marathon the idea of the tournament "World series of poker" (WSOP) was born.
To be fair, we should note that some researchers are skeptical about this story. For example, Steve Fischer in the book Showgirl Stories writes that Dandolos and moss did not play against each other. Supposedly even Benny Binyon didn't want to think about it, citing lapses of memory. The Newspapers, which often wrote about "The Greek", also had no publications about the tournament. In addition, Fisher was confused by other inaccuracies, which you can read about in his Showgirl Stories.
The favorite game of Dandolos
Now card game Faro is somewhat forgotten. It can not be found in casinos, and only experts and gambling enthusiasts are familiar with its rules. But in the old days, it was very popular.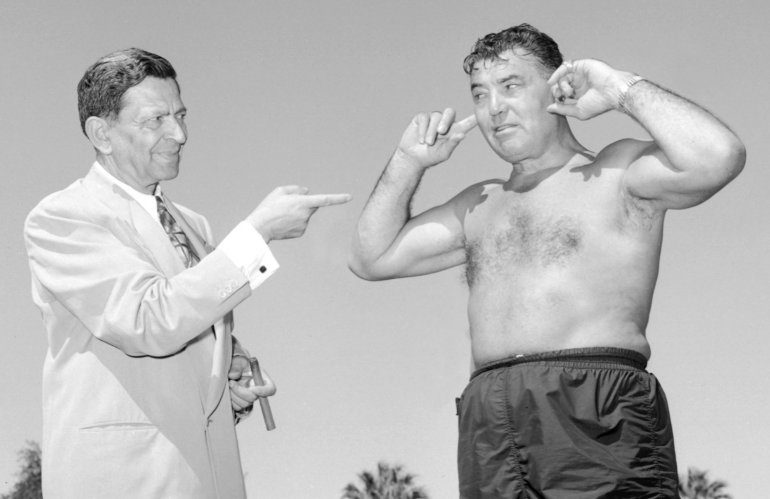 Nick adored Faro and on occasion gave preference to this game. Once he persuaded the film producer Carl Laemmle to become his sponsor during a long tournament on Faro. He agreed, relying on Dandolos's skill, and allocated the required amount.
However, fortune again turned against Nick, and he lost to the nines.
Introduction to Einstein
As the popular myth goes, nick had a chance to talk to albert Einstein. Supposedly the famous physicist came to Las Vegas, and some "bump" from the state Department asked the "Greek" to acquaint him with the best institutions and the main attractions of the city. This version is described in the book "Gambling secrets of nick The Greek "(Gambling Secrets of Nick the Greek).
They say that albert did not attract too much attention, Nick called him "Little al from Princeton" (Litte Al from Princeton). He also told everyone that Einstein "held" the entire state of new Jersey, so he should be feared.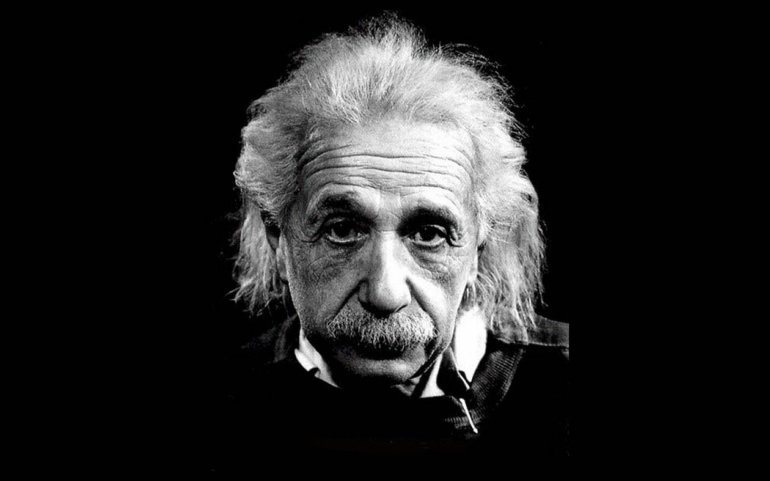 Skeptics claim that he is only one of the many urban legends of Las Vegas. There's no evidence that Dandolos knew Einstein. The story is based only on the fact that they visited the city at the same time.
But it is known that Nick met with a physicist, Nobel laureate Richard Feynman, as described in the autobiographical book "Surely You're Joking, Mr. Feynman!".
The Nobel laureate recalled how Dandolos told him about the rules that helped him to win. According to the physicist, Nick focused on mathematical calculations and knowledge of the layouts of all gambling. This helped him to defeat opponents who were in the power of superstition and prejudice.
End of life
In his later years, Dandolos was impoverished and on the verge of bankruptcy, but he did not give up gambling. He was often seen at poker tournaments with minimal stakes. When people asked him if he, a former high roller, was interested in playing small, he invariably replied that the process was more important to him than money.
The casino never defeats the player. It just gives him an opportunity to defeat himself.
Nick Dandolos died on Christmas of 1966. He was buried in California. Many friends and fans of his talent gathered to say goodbye to "The Greek".
The Glory Of "The Greek"
After Nick's death, several well-known Newspapers and magazines devoted extensive articles to him, thanks to which even people who were not interested in casinos, poker and betting knew about him.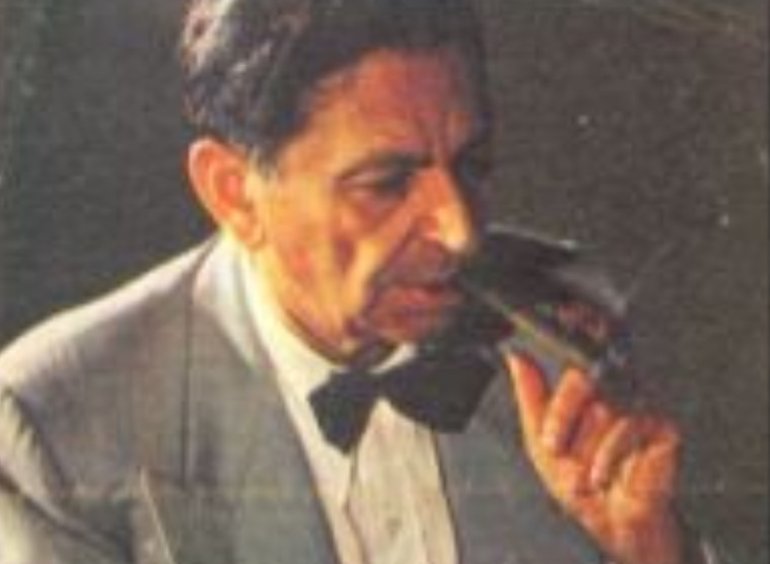 In 1979, he was inducted into the Poker Hall of Fame.
These two books about the life of Annie considered to be the best:
"Gambling Secrets of Nick the Greek" by Ted Thackrey and "Nick the Greek" by Mark Petrakis.
In addition, he is mentioned in numerous books about gambling, biographies and memoirs of famous people.
Interesting facts about Nick Dandolos
Let's remember some interesting stories and memories of the legendary players that will help to make an impression on him.
They say he spent at least twenty million dollars on charity. He was also remembered with gratitude by waiters and other representatives of the service sector, whom "The Greek" generously tipped. By conservative estimates, Nick had won and lost at least half a billion dollars in his lifetime. "The Greek" claimed to have climbed from the bottom seventy-three times. It is believed that the famous mafia guy Caifano got in prison after he dealt with the debtor of Nick. Once Dandolos shamed the most Frank Costello, the legendary mafia boss. He offered to bet him half a million, but Frankie was scared, the New York Times even wrote about it.
Let's not forget that many stories about Nick the Greek are not confirmed by researchers.
Benny Binyon knew "The Greek" well, but he admitted that he did not fully understand Him:
He was the strangest character I've ever met. No one ever knew where his money came from. Then he ran out of money. A guy once beat him at a poker game for about half a million. The money was in a chest in his room, and it wasn't even locked.
Conclusion
The Greek lived an interesting life, which after his death was overgrown with numerous legends. Millions of dollars had passed through his hands, but money was a means to him, not the goal. Perhaps that's why they were easy for him to get them and let go.
It seems that his place in the history of gambling was a more important achievement for Nick Dandolos than big winnings.