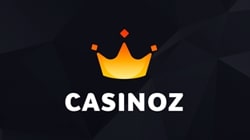 Multi Wheel European Roulette Gold

How to Play Multi Wheel European Roulette Gold
In fact, Multi Wheel European Roulette Gold is a standard European Roulette with a typical layout. Users can make the most common bets, including those that are made on the race track and sectors. This roulette also has expert mode and autoplay.
Its major difference from the usual roulette is the fact that after making a bet on a single field, you can run spins on eight wheels simultaneously. All eight roulettes are depicted above the playing field. The player wagers according to his desire and clicks on the button Spin. Roulettes start spinning and the croupier throws balls. During a spin the roulette is fully shown. As soon as they stop (which happens every few seconds), only the fragment of the wheel where the ball stopped will be demonstrated.
A dolly will appear on the winning numbers of the playing field. If two or more wheels have the identical numbers in the sector, only one dolly with a corresponding number will appear (two, three, four, etc.).
The number of valid wheels can be reduced to one. If you click on one of the screens, it becomes deactivated. The next click reactivates it. The list of the recent winning numbers is available on each screen, which will help fans of betting systems.
Conclusion
The major advantage of Multi Wheel European Roulette Gold is the fact that it allows you to play faster. Therefore, it may be appreciated by those who can not afford to spend much time on their hobby. Each bet can be valid on eight wheels at once and all of them can be made again clicking on Rebet. If you click on Rebet x2, the same bets increased twice appear on the field. This speeds up the gameplay several times.
However you should keep in mind that this roulette has a house edge, which can not be cancelled by any
strategy or betting system
. Therefore, all players will have negative results in a long run. The faster they play, the sooner they achieve the average loss.
Playing Multi Wheel European Roulette Gold can be very attractive and many users will surely enjoy such a high pace. But this roulette is beneficial to a casino and not to a player. If you have not much time, but you want to try your luck playing roulette, you can safely wager in this game. But if you want to spend some time at online casinos and get pleasure from a moderate gameplay, it's better to choose the classic version or you should rather prefer the French variation.