In this article we will continue to consider the rules of casino slot machines, focusing on the features of different types of symbols.
You probably know that the reels of the slots show all sorts of pictures. Winning combinations are made of them. They can also trigger bonus rounds, free spins, and other bonus features. Some icons have advanced or special features.
Let's understand what the client needs to know about casino slots symbols.
The theme of the slot and images
In most casino slot machines, the pictures shown on the reels reflect the theme of the video slot. If it is dedicated to Ancient Egypt, pharaohs, pyramids, scarab beetles and sacred signs of the Egyptians appear on the screen. If this is a game about the Wild West, you will see cowboys, bandits, revolvers and similar icons.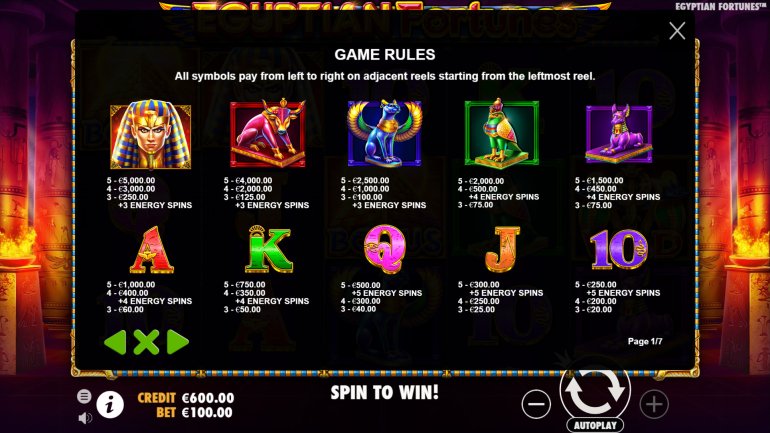 Some symbols have long become traditional. Some of them are widely used regardless of the general theme of the device.
Classic icons can be as follows:
The denominations of playing cards are 9, 10, J, Q, K and A.
Card suits – images of spades, clubs, hearts, and diamonds;
Berries and fruits – cherries, lemons, oranges, watermelons, plums and the like;
BAR – single, double or triple label BAR;
Precious stones – diamonds, rubies, emeralds, and other gems;
Other traditional pictures – bells, stars, sevens, and other well-known elements.
Card denominations or suits often complement themed icons in slot machines, but they are rarely used in fruit machines.
Main types of icons
The pictures shown on the reels of video slots can be divided into two main types:
Conventional, also referred to as basic or standard;
Special, or special.
The functions of the former are to form winning combinations on a general basis. Icons from the second group have advanced features or specific features. They can also bring payouts, but not always.
Standard picture
In any slot, there are more basic icons than special ones. Paid sequences are made of them. The rules for forming combinations can be different: on certain lines, in any position on adjacent columns, on one or two sides of the screen, and so on. Read more about the most frequent variations in a separate article in this section of Casinoz.
Pictures are shown on the reels as follows:
Single – it means that the same pictures do not follow each other in columns.
Stacks – symbols of the same type appear in columns in vertical bars. Accordingly, identical elements can even all visible cells on the screen.
In some devices, the base icons are of different heights. For example, the same gem may occupy an entire reel or appear in a version that fills one-fifth or one-third of the column. In this case, it is considered as a single symbol, which distinguishes it from the stack of identical pictures. This option is used in many Big Time Gaming slots.
Special pictures
Special characters are welcome guests for any player if only you can use their functions. For example, scatters or bonus items one by one on the screen only uselessly take up space. But if they make the right combination, free spins or prize draws are activated, which all users are waiting for.
Consider the standard features of special icons.
Wild ( wild symbol, Joker) replaces other pictures. At the same time, he can often form combinations himself. They are usually paid at high odds. Usually, the wild cannot be used instead of scatters, bonus symbols and other special elements.
Scatter – a distinctive feature of the scatter is that it is not associated with active bands. Most often scatters bring wins, appearing in any cells on the screen. In most slots, it is scatter that starts the free spins.
Scatter/Wild (Joker-scatter) – as you can guess from the name, it is a symbol that has the features of the Joker and scatters. For example, it can replace other pictures and start free spins.
Bonus (bonus symbol) is needed to start the prize rounds. It can be bonus games of different formats or other features.
Jackpot (the jackpot symbol) is typically used for drawing of the progressive jackpots. In some models, the client receives this amount if he collects five jackpot pictures on the central line. Sometimes these icons only start a special round in which you have yet to compete for the progressive jackpot.
Giant Symbols are most often a variety of basic images, characterized by huge sizes. As a rule, they are square and occupy four (2x2), nine (3x3), sixteen (4x4) or even twenty – five (5x5) adjacent positions on the screen. In this case, each cell in the composition of such a symbol is considered as a separate element.
Multipliers increase payments several times. These pictures show the coefficients x2, X3, x4 and so on. They are taken into account when calculating winnings. Often multipliers are a variation of the Joker.
About the unique types of special images, endowed with non-standard functions, read the thematic review articles at Casinoz. In particular, special publications are devoted to unique types of jokers and scatters.
Conclusion
You may have a question:
Do you need to thoroughly understand the nuances of all the pictures involved in a particular gaming machine?
In fact, it is not absolutely necessary.
In the vast majority of slots, combinations are formed by a random number generator. The player simply starts the spins, but even this process can be entrusted to the automatic mode. Payments are calculated by the program.
The client can not influence the process of icons' appearance (if it is not about hacking slot machines). It turns out that he only needs to start the rounds and hope for luck.
In some slots, it is possible to influence the result of bonus draws, but even in such models, it is not necessary to study all the subtleties of icons. In reviews of casino slot machines, we always warn readers if in some model the player's actions affect the RTP. In such cases, our experts give practical advice on how to increase the probability of victory.
Play, have fun with the process but keep yourself in hand! Remember that a small win is always better than a big loss!