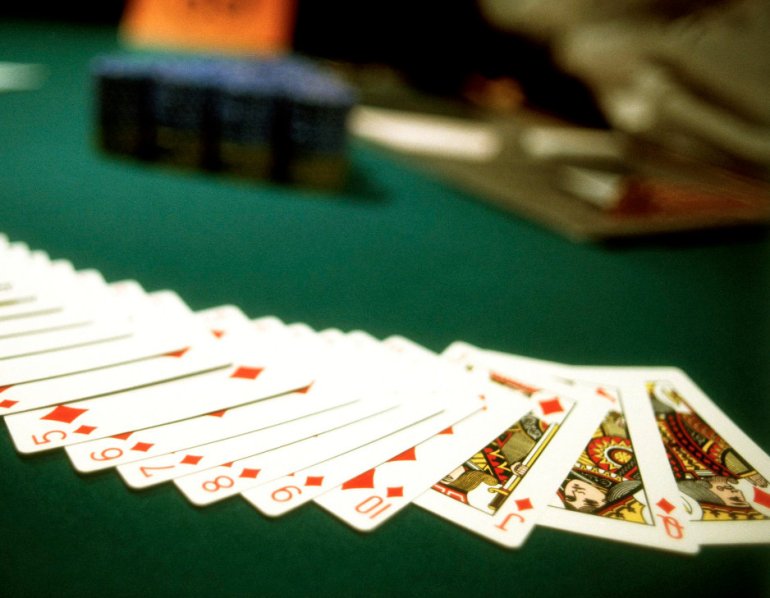 General Description No Bust 21
No Bust 21 is a kind of game that differs from the traditional version in a set of exciting and unusual rules. This game uses one or several standard 54-card decks with two jokers. A blackjack table is used to play this game.
The aim is to score twenty-one points or a number of points that is as close to this score as possible. If the player goes bust, he or she does not lose immediately and will be able to take advantage of a unique rule that is discussed below.
Two jokers are considered to be the highest-ranking hand that is paid 2:1. If this hand is collected by both the dealer and the player simultaneously, a draw is announced.
Any card of the player and the dealer in combination with the joker leads to twenty-one points. It is prohibited to draw cards after that. The payout is 1:1.
An ace and any ten-value card don't form blackjack but provide a 21. The payout is calculated according to the 1:1 ratio.
Other hands have the same ranks as in traditional blackjack.
No Bust 21 Gameplay
As soon as the bets have been made, the croupier deals two cards to the player and himself. The dealer does not know the rank of his lower card. Players can stay only with initially dealt cards if the dealer has a face-up ace. They can neither draw a card nor refuse to continue the game. It is also prohibited to use the other rules.
As soon as all players make decisions, the dealer reveals his cards.
The dealer hits on a 17. He also hits on a soft 17.
If the player busts, he loses at once. Cards and bets remain unchanged until the dealer shows his cards and hits, if necessary. If the dealer goes bust, the player with a score closer to a 21 than the dealer's number of points does not lose. However, the bets are not paid. If their scores are equal after the bust, the player loses.
No Bust 21 Additional Rules
It is allowed not only to hit but also to use some additional features.
Split. It is allowed to split two cards of one value. Aces may be split only once, and only one card is added to these boxes.
Double. It can double on any two initially dealt cards, including after a split.
Surrender. It is allowed to surrender on any two initially dealt cards, except for the cases when the dealer's upcard is a joker.
No Bust 21 Math
This version of blackjack has its basic strategy. You may reduce the house edge to a minimum level if you follow it. Data for different numbers of decks used in the game are provided below:
1 deck - 1.71%
2 decks - 1.82%
4 decks - 1.88%
6 decks - 1.89%
8 decks - 1.89%
As you can see, although the rules for No Bust 21 initially seem to be quite attractive for the players, the house edge is relatively high. This is explained by the absence of a payout for blackjack in the 3:2 ratio and other unfavorable rules (the dealer hits on a soft 17 and so on.)
Therefore, we recommend that users play it only to diversify their pastime.