Roulette! Roulette! Review
The name of this variant of online roulette, which has been released by the company IGT, has an exclamation point and its presence is not accidental. This game really causes a lot of positive emotions and a desire to evaluate it in exclamatory words. It is very beautiful and convenient. The graphics is realistic and the selection of options is extremely broad. It is possible to make various bets and play without downloading software. In short, this is a great model that should be tested by all roulette fans.
Rating
Excellent
8.56 /10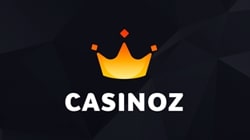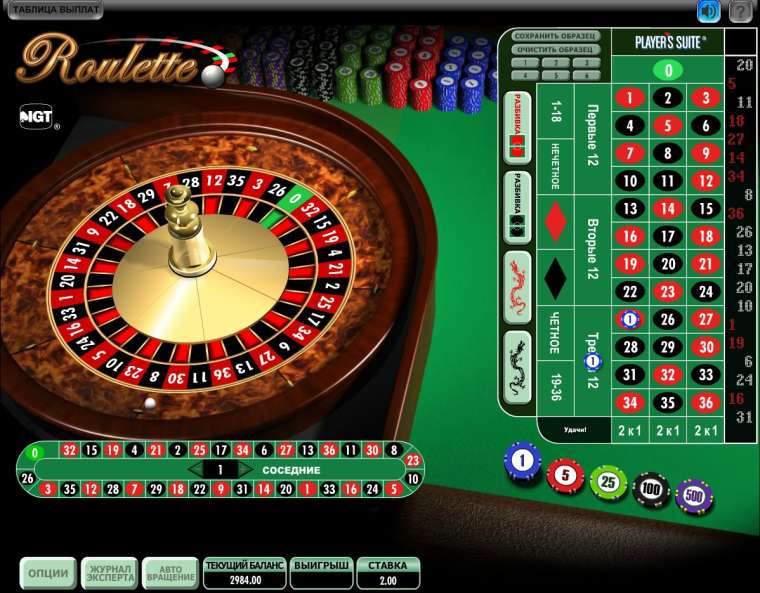 Play Free Demo Roulette! without registration
Players can test this roulette using conditional bets or play Roulette! for money in online casinos from the company IGT. Our reviews will help your to choose the casino. Most establishments allow testing online gambling games without registration.
We are waiting for your comments about this game.
How to Play Roulette!
Roulette! is a virtual roulette with standard
rules for European roulette
, extended due to additional bets, which are absent in the classic type.
The main goal of the game is to receive payouts for guessing the winning number or the sector and make one or more bets on it.
Gamblers can make all usual inside (on one, two, three, four and six numbers) and outside (Red/Black, Odd/Even, Manque/Passe Numbers, Column, Dozen) bets in this model. Their features are discussed in the separate article on the website Casinoz.
And now we are going to describe additional bets, which can be made in Roulette!
Number and the Neighbors bets are made on the additional racetrack. First of all, you have to choose on how many neighbors from each side of the number you want to stake. The available options range from one to nine. Therefore if you indicate one, the bet will be made on the consequent numbers of the wheel. If you select nine, you will wager on nineteen numbers.
The bet on Red/Black splits is made on all adjoining numbers of the same color. In other words, users bet on all possible black or red splits.
Red Dragon Bet or Black Dragon Bet is made on lines of red or black numbers, placed on the table layout in the form of meandering line, resembling a dragon. Red Dragon includes the following numbers: 1, 5, 9, 12, 14, 16, 19, 23, 27, 30, 32 and 34. Black Dragon includes 2, 6, 8, 10, 13, 17, 20, 24, 26, 28, 29, 31 and 35. Payout odds for all bets are standard.
To find out the range of bets that are available for one or the other position, it is necessary to hover the mouse over the sector. It is possible to stake from one to twenty-five credits on one number. Gamblers can wager from one hundred to five hundred credits on equal chances (for example, Red/Black). It is also allowed to bet less than five hundred credits in the selected currency per spin.
Gaming Guide does not provide information about the theoretical payout percentage of Roulette!, but it should be the same as in the standard European roulette, taking into consideration its rules.
Roulette! Interface
The user-friendly interface is one of the major advantages of this model.
Bets can be made using chips with the following values: 1, 5, 25, 100 or 500 credits. There are buttons to rebet, double bets, cancel and clear.
Sectors for betting are located from the right side of the wheel and below it (only for neighbors). There are autoplay, a window of the recent numbers, pay tables, the so-called expert history, i.e. statistics of rounds with different parameters, and a detailed section Help.
An opportunity to save betting patterns under six numbers to accelerate the gameplay is available.
The section Help offers a description of rules and gameplay.
Users can adjust the gamespeed and quality of graphics, turn on/off the racetrack for betting on neighbors and other additional sectors for betting, as well as activate/deactivate the dealer's voice.
There is no need to download this roulette. It can be played in the browser.
Should You Play Roulette! for Real Money?
Roulette! is an amazing online roulette with the remarkable interface, very convenient control panel, numerous options, interesting bets and other advantages. We have really enjoyed the realism of animation and the opportunity to play in flash mode.