The previous fifth week of the Global Poker League (GPL) mainly affected the situation in the Americas Conference compared to the Eurasia Conference. Nevertheless, changes were observed in the leaderboard of both associations.
The team called New York Rounders became the current leader in the North and South American Conference thanks to 13 points earned during the previous week. However, the Sao Paulo Metropolitans succeeded in gaining the highest score in this association. Their 16 points allowed them to jump three positions and reach the second place, falling 4 points behind the leader. The team from Sao Paulo earned 10 points on Tuesday when its player Felipe Mojave took the 2nd place in the six-match tournaments twice. Later on Thursday, Thiago Nishijima, another gambler of this team, defeated Tom Marchese in the heads-up series, winning two matches out of three possible. He brought 6 points to his team.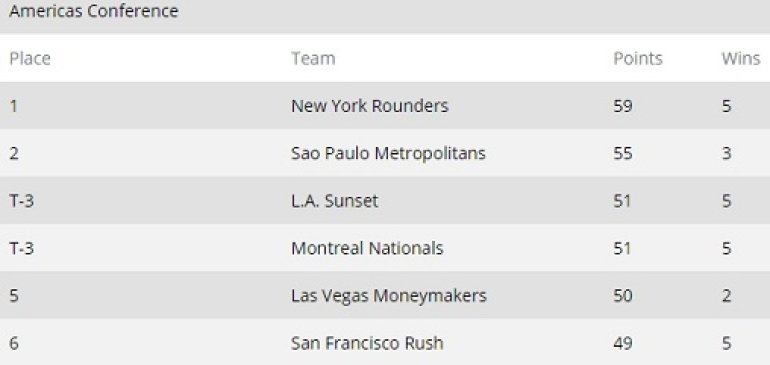 While the Sao Paulo Metropolitans improved its position, the Montreal Nationals seriously dropped and lost two positions, moving from the 1st place to the 3rd one. This failure is explained by poor achievements of Marc-André Ladouceur. He managed to earn only 4 points. One of them was gained in six-match tournaments, and three of them were obtained in the heads-up series.
In the Eurasia Conference, numerous changes were observed this week. The Paris Aviators moved to the 1st position in the leaderboard, setting aside the Moscow Wolverines. This team is currently occupying the 2nd place. Meanwhile, the London Royals jumped into the 4th place, moving the Berlin Bears to the 5th position. Both teams from Paris and London gained the highest score in their association for the previous week.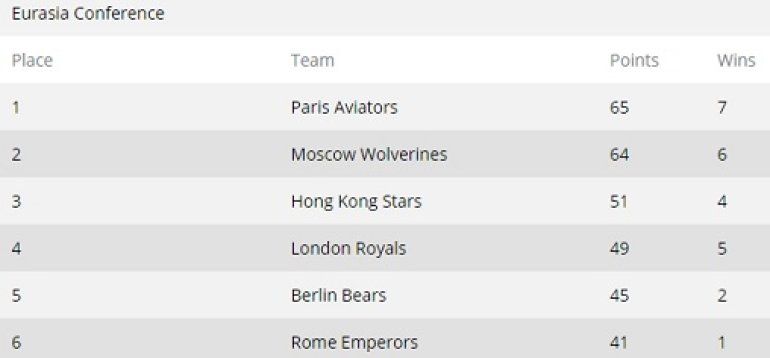 It is important to mention the achievements of the Rome Emperors. This team succeeded in reaching the 2nd best result in the conference, earning 13 points. Despite the fact that the Rome Emperors remains in the last place in the leaderboard of the Eurasia Conference, it is four points behind the Berlin Bears that occupies the 5th position.