Season 15 of the World Poker Tour started this week at Playground Poker Club with the PartyPoker World Poker Tour (WPT) Canadian Spring Championship. This championship, whose total prize pool exceeded $1 million, attracted 417 participants. Seth Davies became its winner. He won the cash prize of 226,893 dollars and an opportunity to attend a season-ending WPT Tournament of Champions. Its entry fee costs 15,000 dollars.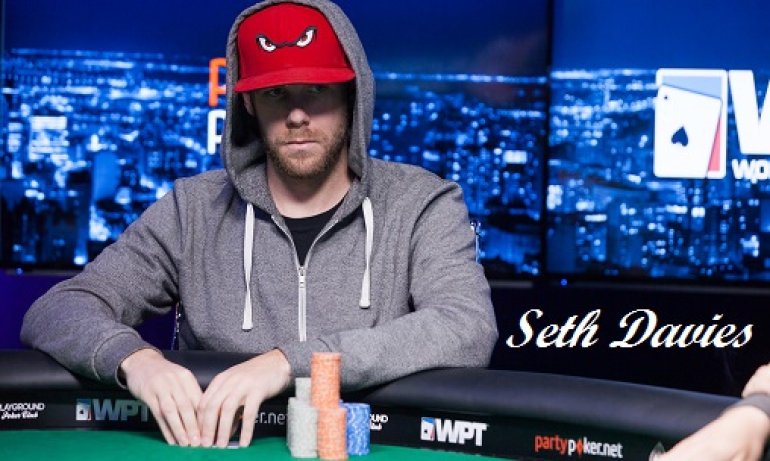 This winning became the largest cash prize in the career of Mr. Davies among 18 winnings that he had received as a prize-winner of different tournaments. His last 4 tournaments were held by WPT. In addition to the 3 recent victories at the WPT events, in 2016 he occupied the following positions:
the 16th position in the Borgata Winter Poker Open Tournament (20,054 dollars);
the 13th position in the LA Poker Classic Tournament (57,180 dollars);
the 51st position in the Bay 101 Shooting Star Tournament (19,000 dollars).
The total Davies' winning amount for the whole career reaches 500,000 dollars.
Tony Dunst seemed to be the absolute favorite of this competition. However, he became the first eliminated gambler. Firstly, Joel Miller doubled his number of chips thanks to him on the hand №20, and the hand №31 became fatal to Dunst. Mr. Dunst was all-in having an ace and jack. Mr. Davies did not fold. He had two tens. The flop brought a queen, five, and four. A three was dealt as the turn, and a king – as the river. Mr. Dunst occupied the sixth-leading position with 42,479 dollars of remuneration.
On the hand №47, Davies with two pocket kings eliminated two players: Thomas Taylor with two nines and Guillaume Nolet with an ace of hearts and a seven. Mr. Nolet was 5 in the final table. His prize reached 53,025 dollars. Mr. Taylor occupied the fourth-leading position and won 70,628 dollars.
Mr. Miller, who had doubled his chips on the hand №46, lost on the hand №51. The crucial role was again played by Ruben Perceval's pocket kings. Mr. Miller won 95,512 dollars, having a 3rd–place finish.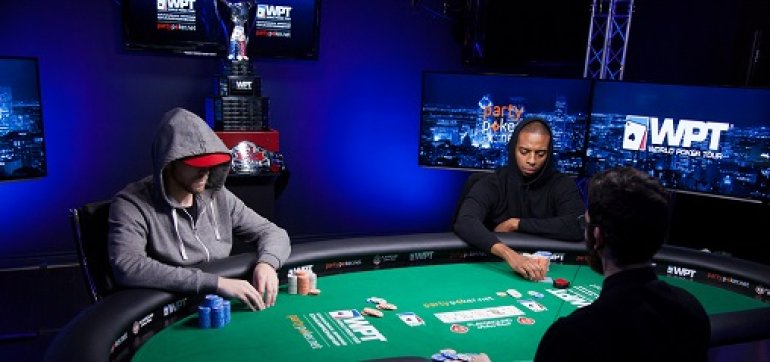 At the beginning of heads-up, Davies had 6.78 million chips, and Perceval could boast 5,680,000. Their battle lasted for 48 hands with varying success. However, Ruben Perceval doubled the number of chips on the hand №97. Two hands later, on the hand №99, the winner of the Championship was finally determined.
During the preflop Mr. Davies raised to 275 thousand, and Mr. Perceval called. The flop included a ten, nine, and four. Seth Davies placed a bet equal to 375 thousand, and Perceval checked and raised to 1.075 million. Mr. Davies called. The turn showed a seven. Mr. Perceval raised to 800,000. Davies called. The river brought a five and Perceval moved all-in (2.88 million). Davies called with a king and ten, which allowed him to collect a pair of tens. However, the opponent had even a worse situation. It turned out that he had a seven and eight, which allowed collecting a pair of sevens. Despite the fact that the Perceval's attempt to bluff failed, he managed to occupy the 2nd-leading place and to win the largest sum (148,833 dollars) in his career.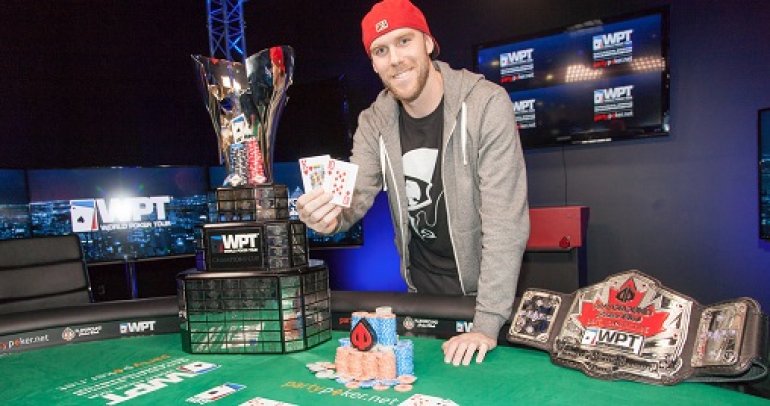 Many well-known poker players took part in this event: Jason Lavallee (a 11th-place finish), Antonio Esfandiari (a 24th-place finish), Darryll Fish (a 42nd-place finish), Jeff Gross (a 44th-place finish), Andy Frankenberger (a 48th-place finish), and Ari Engel (a 50th-place finish).