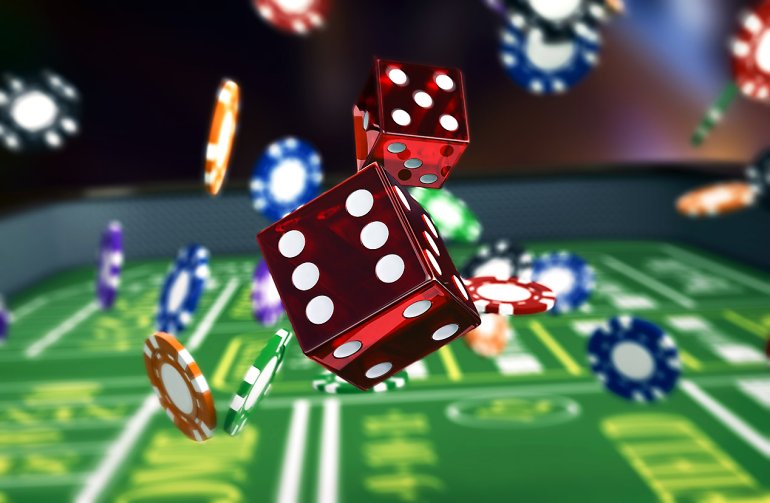 There are hundreds of different strategies for all kinds of casino games. They can be universal for specific games, but most promise to make you rich at the lowest cost. Of course, this is something from science fiction, as such promises are not worth a cent.
Even Albert Einstein said the best roulette strategy was stealing the chips while the dealer turns away. We don't have to mention all kinds of advisors on the Internet.
Their only goal is to lure inexperienced users into their trap and sell them pure nonsense.
You can currently use many different casino game simulators, which allow testing the effectiveness of such systems on the example of hundreds of thousands of spins on the roulette or dice rolls.
However, don't forget that none of these simulators can take the human factor into account, which plays a vital role in the craps game discussed in this article.
Dice Control in Craps
Almost no one doubts that wielding skills of dice control can affect the average values for necessary numbers. If a player could lower the loss percentage by 7 points even slightly (for example, from 1 of 6 to 1 of the 6 and a half shots), it deprives the casino of its house edge in craps.
Moreover, if you combine this technique with a good betting system, you may get the advantage in a long segment of the game.
This does not mean that you will always win and earn millions of dollars by playing craps as soon as you know how to control the dice. But you can achieve results comparable with those demonstrated by experienced card counters in blackjack.
In other words, the result of your game, in the long run, will be positive. The winning in each case will depend on the bet, the success of your shots, and even good luck.
However, you may agree that players can not always win in any sport. Even world champions felt the bitterness of defeat, but this did not prevent them from earning much money.
Any victory will always be a victory.
The win doesn't have to be significant.
It's easier to collect an impressive amount by saving small wins than occasionally a lot.
Besides that, you are less likely to attract the unwanted attention of the casino's management.
Also, try to play at empty tables, which means you will always roll the dice.
You will win more by relying on your skills and knowledge.
Of course, as soon as you open the table, you gradually catch up with the other players. Try to restrain your emotions after a successful roll to delay this moment. Otherwise, you will gather half a casino around you, and there certainly will be new candidates to become a "shooter." Once that happens, you have to go. Do not put your luck on other "shooters" because you can not be confident in their skills.
General Craps Tips
Based on the preceding, we will try to summarize all the material in a few tips:
Practice controlling the dice;
Make the most advantageous bets from the perspective of the house edge;
Play at empty tables and leave as soon as you gather a lot of other players around.
This is the best advice for all the craps fans. They are far more valuable than all sorts of strategies and betting systems that promise a big win.
How to Beat the Online Casino at Craps
If you have an opportunity to play craps only at an online casino, the optimal strategy is different. You can't control the dice online. Even if you are a shooter, it is still a virtual imitation of the game.
However, you can still place the most beneficial bets by combining them on your own. Moreover, you can stick to a particular system, and the casino's management won't have any claims against you.
However, don't overestimate the efficience of betting systems for craps. Many of them will help you win more, but they are unable to take the house edge away from the casino.
Here are a few practical tips on how to play craps at an online casino:
Place bets with the maximum RTP.
Look out for games with the highest RTP.
Try craps betting strategies at Casinoz.
Learn bankroll management.
Don't forget about free craps tournaments (even though they are rare in online gambling).
We should also say craps isn't the best option for fulfilling the wagering requirements at online casinos and other promotions. The operators either exclude it from the eligible games list or set strict restrictions. However, still read the T&C, as exceptions are possible.
You can find more helpful information about advantageous craps gaming at Casinoz.