Norway has one of the strictest gambling-related legislations both in Europe and in the rest of the world. Taking into account the fact that Norway is not an EU member and therefore its laws are not regulated by European authorities, there are no prerequisites for weakening the state monopoly on gambling.

Nowadays, there are only two gaming operators in Norway. Their range of services includes a lot of legal games of chance:
Norsk Rikstoto offers both offline and online horse racing.
Norsk Tipping offers lotteries, sports betting, poker, keno, and scratch cards.
Land-based casinos are not available in Norway. It is not expected that they will appear in the future. Games of chance and lotteries in Norway are regulated by three laws: the Totalisator Act, the Gaming Act, and the Lottery Act.
History of Gambling
It has been known that the valiant Vikings enjoyed playing dice a thousand years ago. This fact is mentioned in the Scandinavian sagas. One of the most famous sagas tells us about the role of dice in gaining control over the island of Hisingen for Norway in 1020. The Norwegian King Olav Haraldsson made a deal with the Swedish king. According to the deal, the winner of the dice game will own the island.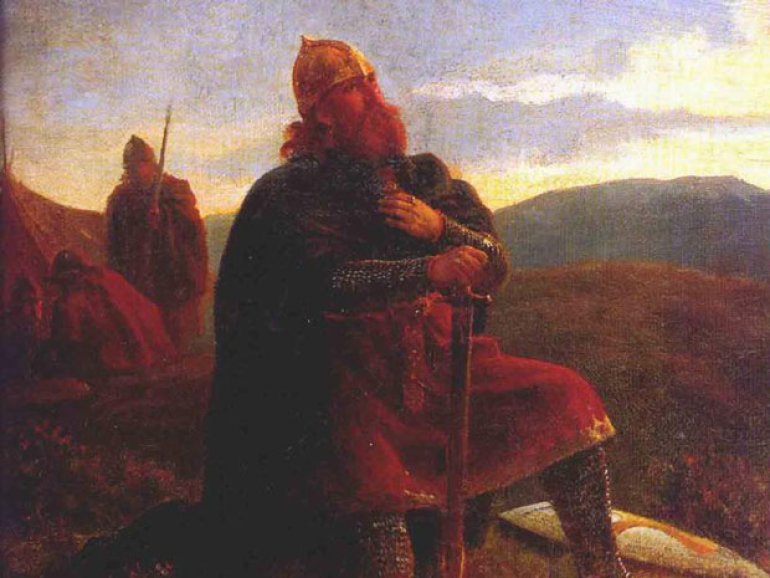 The Swedish king was the first player to throw dice. He rolled a 12. Believing that he was supported by gods, he suggested that there was no need for Olaf to throw dice. However Haraldsson rolled the same number. The second roll brought the Swedish king the same twelve points. Nevertheless, Haraldsson managed to roll a higher score! Six was rolled on the first die, and the second die is broken down into two parts, showing a total of seven on both parts. Thus, the Norwegian king Olaf Haraldsson rolled a 13 and gained the island of Hisingen.
The first casino appeared in the country only in the 20th century. Until that time all kinds of gambling used to be illegal. Only in 1927 the Totalisator Act was approved in Norway. It was the first law that made gambling legal. In 1947, Norsk Tipping was created. Initially, it was engaged in the organization of lotteries. In 1982, Norsk Rikstoto entered the market. It was authorized to accept bets on horse racing. The Gaming Act approved in 1992 allowed Norsk Tipping to take the exclusive control over all Norwegian lotteries, sports betting, and other legal games of chance. Currently, Norsk Tipping is providing games for mobile phones and online entertainment. It is necessary to be a registered user and have Playcard in order to enjoy any game from Norsk Tipping.
Monopolization of Slots
Norway used to have very liberal legislation concerning slot machines in 1990s. Private operators could place them in public places such as grocery stores, bars, hotels, and gas stations.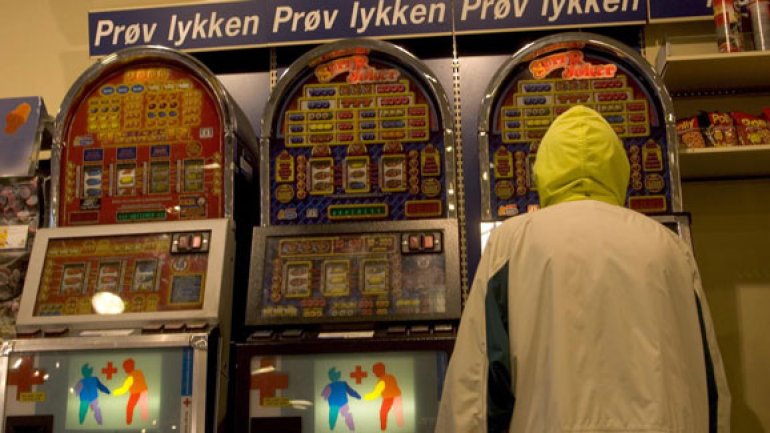 The gross turnover from the slot machines in 2001 and 2004 was 9 billion and 26 billion NOK, respectively. A huge increase in comparison with 1990 was observed. In 1990, the revenue reached only 200 million NOK. It is interesting to note that the slot machines brought 64% of the total turnover of the entire gambling industry in Norway in 2004.
In 2002, the authorities started trying to limit the number of slots. In 2003, the Norwegian parliament authorized the state-owned company Norsk Tipping to have a monopoly on slots in Norway. The law became valid in 2007. It was mentioned that the entire revenue would be used for charitable purposes. The revenue from slots is an important source of income for sports teams, charity funds, and other organizations of this kind. The creation of the monopoly is explained by the fact that the Norwegian authorities want to prevent and combat problem gambling by more severe age restrictions and market monitoring.
Norsk Tipping exchanged all the old slot machines for new MULTIX slots in 2008. The new slot machines allow strictly regulating and limiting games. To have the opportunity to play the Norwegian version of slot machines, it is necessary to be at least 18 years old. You should also have an account, ID card, and credit card. It is impossible to bet using cash while playing MULTIX slots. Each gambler cannot lose more than $75 per day and over $400 per month. A one-hour break has to be made after each one-hour gaming session. The highest bet is approximately $10, whereas the maximum payout is $300. All data of MULTIX slots are stored in the data warehouse of Norsk Tipping, including:
ID card, age, gender, address, and phone number;
Date of gaming sessions;
Number of purchased tickets;
Size of payouts;
Time from the most recent gaming session;
Where the tickets were purchased;
Whether a player lost or won.
At the moment, there are about 1,200 places for gambling in Norway. They can offer approximately 2,750 Multix slots.
Poker
Poker is one of the most popular card games in the world. To be sure, Norway is not an exception. However poker in Norway used to be illegal. It was prohibited to organize poker games, in particular, major tournaments. The Norwegian poker players were even forced to hold the Poker Championships of Norway in foreign countries. Stockholm and Dublin usually hosted such tournaments. However the Norwegians have been able to play poker at home since January 1, 2015. But there are certain terms and conditions:
Players should be friends.
The game should not be professionally organized, i.e. it is prohibited to pay a rake.
It is allowed to gamble only in a private house.
Up to ten players can participate in the game.
The total bet per player cannot exceed 1,000 MOK (roughly 120 dollars).
It was also allowed to organize the annual Poker Championship of Norway. In 2015, Norway hosted the first championship. It was a great success, since 1,974 players participated in the Main Event. This is a world record for closed national championships! Felix Stephensen won the tournament and earned $1.4 million in prize money.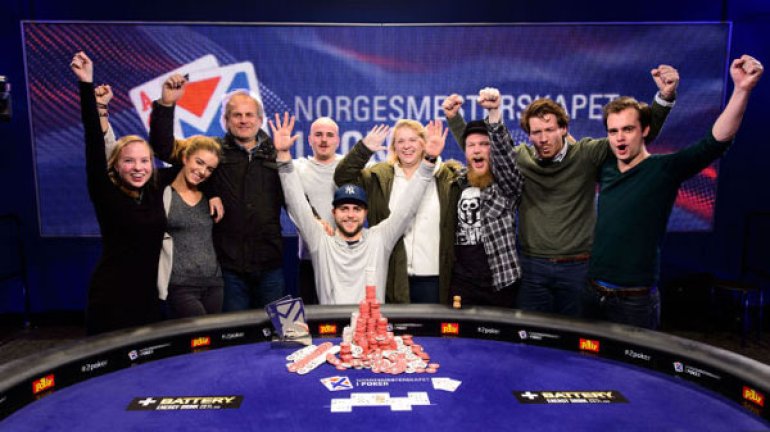 This year the Poker Championship of Norway will take place at Thon Hotel Oslo Airport from November 24 to November 30.
In addition, it is legal to organize free poker tournaments (freerolls) in Norway. However the authorities have also provided some restrictions: both players and organizers of the freerolls cannot promote the foreign gambling companies. This means that it is prohibited to use their titles and logos on banners, chips, clothes, tables, etc.
Online Gambling: Everything which is not Forbidden is Allowed
The situation with online gambling seems to be not so bad in reality. If you strictly follow the legislation, everything seems to be sad for Norwegian gamblers. In Norway there are only two licensed portals where it is allowed to gamble: the Norsk Riskoto website allows wagering on horse racing, while the Norsk Tipping site offers lotteries, sports betting, poker, keno, and scratch cards. However many gamblers from Norway play on unlicensed foreign sites without any problems. Hundreds of gambling sites gladly accept the Norwegians. All operators are aware of their high income. The same situation is observed in other countries where online casinos are banned by law, but those who break these laws are not punished.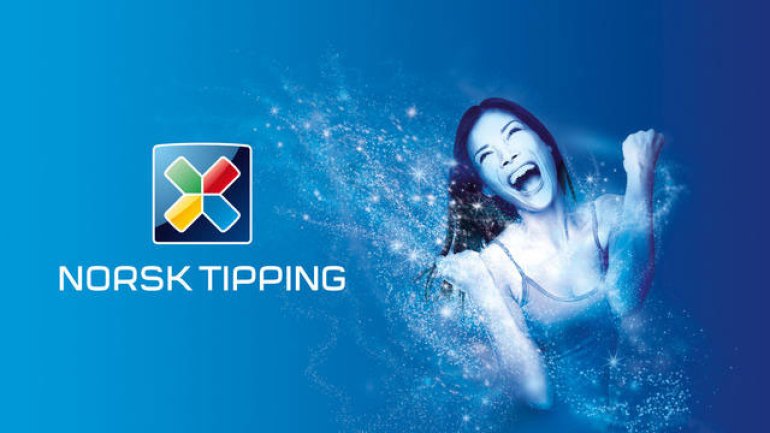 Technically, the Norwegians may not bet on any unlicensed online website. However this is just a blind threat. The biggest problem that the Norwegian players can face is the inability to make a deposit by credit cards in accordance with the Payment Law approved in 2010.
Taking into account the draconian legislation against land-based gambling, it is not surprising that the appearance of online casinos has resulted in visiting them by the Norwegians. The Norwegian authorities worried about the fact that the players were sending their money abroad. They decided to prevent this somehow. How the authorities usually solve such problems? Of course, they want to ban such activities. So, the Government of Norway prohibited the Norwegian financial establishments to transfer money to the accounts of all foreign gambling companies in 2010. This prohibition is unique in Europe. However it is useless. Gambling portals that allow the Norwegian customers to gamble can easily create the technical solutions providing them with the opportunity to easily make deposits.
This law has negatively affected the Norwegian tourists who want to visit Las Vegas or other cities where casinos can be found. If, you just stay in Las Vegas at the casino hotel, the bank card issued by a Norwegian bank becomes invalid. You will not be able to pay even for accommodation or dinner in the restaurant! In this way the government takes care of people... It is important to emphasize that the Norwegians MAY gamble at online casinos of foreign companies. The government just wants to create additional difficulties in order to stop moving money out of the country.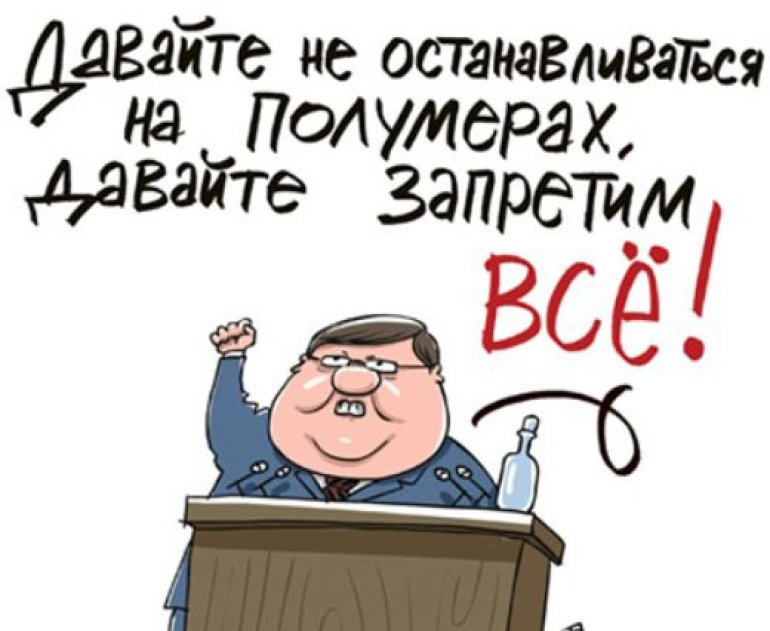 Let's make a small digression. It should be noted that the Government of Norway is either too foolish or too thoughtful. Its members believe that people should be protected from themselves. Therefore, a lot of gambling activities are banned. Just take a look at the list of the prohibited activities in Norway:

• Stores are closed on Sunday.

• It is prohibited to drink beer and wine in parks.

• Segways are banned.

• It is not allowed to drink beer during elections.

• Professional boxing is prohibited (in Norway it is forbidden to hold competitions in kinds of sports that may lead to knockouts).

• Fireworks are prohibited.

• It is prohibited to sell tobacco and cigarettes freely (they are hidden in stores).

• Solarium cannot be visited by those who are less than 18 years old.
Kong Kasino
In January 2014, Norsk Tipping finally created something like a casino. It was called Kong Kasino. The website norsk-tipping.no/kongkasino is the first online casino that operates in Norway under the license issued by the Norwegian authorities. It offers various casino games, slots, bingo games, video poker and scratch cards. Kong Kasino was launched to prevent people from gambling at foreign online casinos.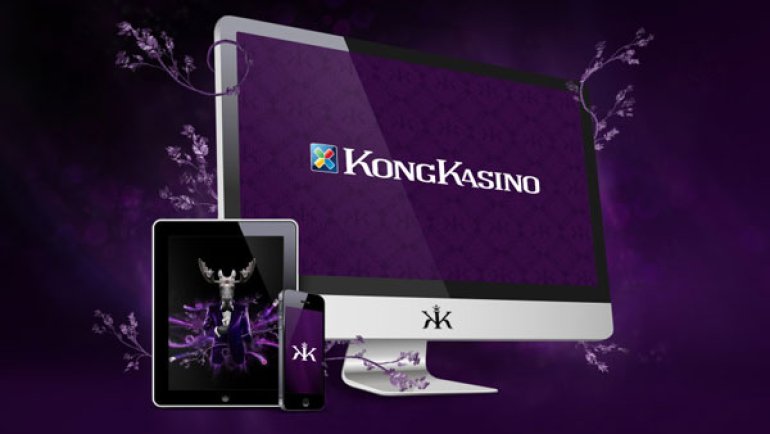 To be sure, Norsk Tipping has to follow strict rules established by the Norwegian gambling-related legislation. Thus, the gamblers have noticed significant differences between this casino and online gambling portals owned by foreign companies.
Kong Kasino operates only from 7 a.m. to 3 a.m.
The range of games at Kong Kasino is much less impressive than traditional online casinos can offer. Foreign online casinos usually provide gamblers with hundreds of different games, whereas Kong Kasino has only 68 models available at the moment. Perhaps, its set of games will be improved. However at the moment, it is very modest.
Slots available at Kong Kasino are developed by Norsk Tipping and differ from traditional slot machines. Norsk Tipping does not cooperate with the world-renowned developers (for example, Net Entertainment or Microgaming). Therefore, Kong Kasino will not please customers with the well-known and popular slot machines.
Bets at Kong Kasino are limited. For example, it is not allowed to wager over 0.1 NOK per line. This amount is tiny compared to the size of bets at foreign online casinos.
Kong Kasino does not provide customers with bonuses for opening accounts. Other bonuses are not available.
However Kong Kasino has one undisputable advantage. There is no need to pay taxes on winnings. If Norwegian gamblers win at other online casinos, they have to pay taxes on all payouts that exceed $10,000. However payouts at Kong Kasino will never be as huge as at foreign online casinos.
Future of Gambling in Norway
The Norwegian gambling business has a long-term history. In 1950s gambling in Norway was considered to be a platitude. At the moment, Norway is the third leading country in the field of gambling in Europe. What are the prospects of the industry in the future?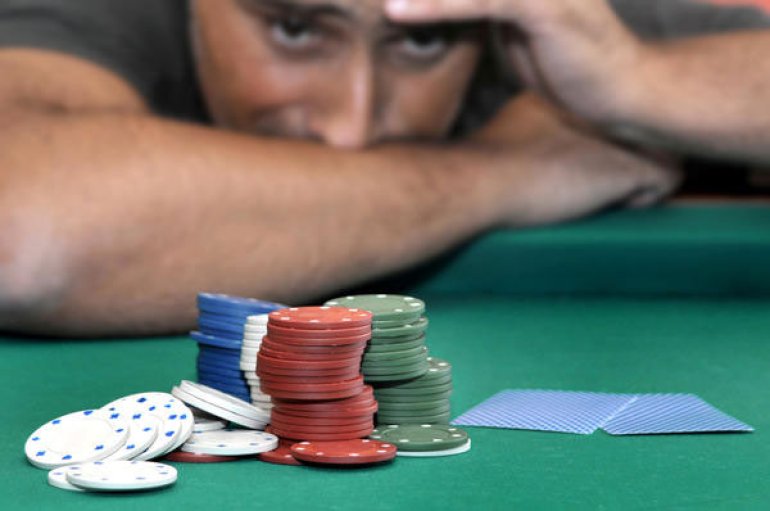 While the government justifies its draconian legislation against gambling addiction, the society believes that this approach is invalid. This fact is confirmed by researches.
Analysis of the Norwegian Gaming Board in 2007 showed that 1.3% of the 3,000 respondents were considered to be addicted gamblers. The same investigation was repeated in 2010. So, the number of addicted gamblers increased to 2.1%.
According to some experts, the true addicted gamblers will always find a way to break the law and avoid restrictions. Therefore, the government limits all Norwegian citizens, although only the small minority is affected. In this regard, new restrictive laws may have the opposite effect, pushing gamblers to illegal activities. Meanwhile, the Government of Norway is going to start blocking foreign gambling sites. However taking into account the attitude of society, the government will probably have to reconsider its strategy. The lawmakers have already shown their intention to open the gambling market to competition and allow foreign operators to compete fairly with the state-owned operators and to pay taxes in Norway.