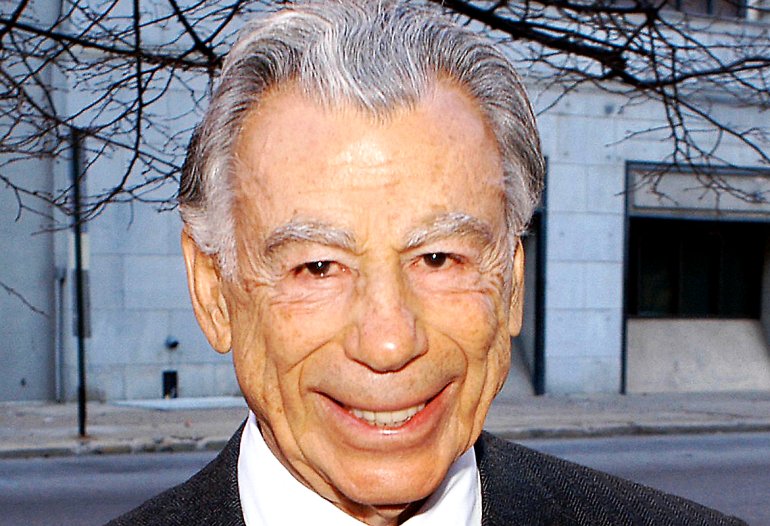 This amazing in so many ways a person enjoys boundless respect in the world of gambling. He is called the king, father, baron, eagle, lion and someone else in Las Vegas. Banks lend him huge loans without requiring collateral. He is firmly entrenched in the list of the richest people in the world, according to Forbes. He donates tens of millions to charity and does not go on a holiday although he is ninety years old. And he is the national hero of Armenia.
If you have not guessed who we are talking about, it's Kirk Kerkorian of American-Armenian origin, who played an important role in the development of Las Vegas and became one of the most influential personalities in the gambling industry.
We will briefly tell you about the life of Kirk Kerkorian, full of interesting events and greatest achievements.
Childhood and youth
Kirk became the proud native Californian Fresno. In 1917 he was born in a family of Armenian immigrants Lilies and Aharon Kerkorian. Kirk was not even ten years old when he had to learn to make money on any tucked work. He sold watermelons, planted by father, sold newspapers and so on. Kirk even had time to be confused with juvenile offenders and because of them he came to another school.
His older brother did boxing and later became a professional athlete. Kirk could have followed his example, because he too enthusiastically attended a boxing gym and made decent progress in amateur boxing. However, later he had another passion - airplanes.
Pilot and airlines owner
Kerkorian was trained as a commercial pilot and took a job in the Air Transport RAF in Montreal, where he received a good salary for what had risked his life ferrying military aircraft. By 1945, Kirk became an experienced pilot who has flown thousands of hours and also amassed a decent amount.
He bought a small plane and started charter flights to Las Vegas. A couple of years later, Kerkorian had his own airline with transportation between Las Vegas and Los Angeles. Kirk several times bought and sold the airline successfully turning every transaction and increasing the capital.
Business is growing
Another profitable operation of Kerkorian was the purchase and subsequent sale of the Telecommunications Industry Association of the United States of America (TIA). During the Kirk's management, it's share prices have tripled. It's easy to guess that it's sales gave him solid profits.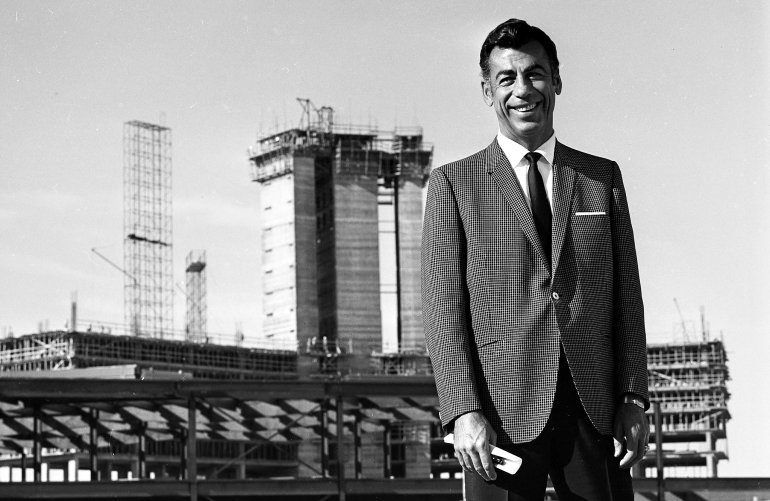 Gaming industry
In 1962, he bought eighty acres of land on the Las Vegas Strip in less than one million dollars. Within a few years he gave land for lease, and then sold all territories belonging to future owners of Caesars Palace casino. Total revenue from these transactions exceeded nine million dollars.
In 1967, he bought eighty two acres in Las Vegas, but now for more than five million US$. On this land, Kirk built International Hotel, then the largest hotel complex around the world. Of course, it has a luxurious casino. Elvis Presley, Barbra Streisand and other celebrities performed on it's stage. Later Kerkorian had to sell his company to the Hilton Hotels Corporation, and the transaction was not in his favor.
The next big project was construction of Kirk Hotel & Casino MGM Grand Hotel, which became the largest of its kind in the world. In November of the eightieth year there was a big fire in MGM Grand Hotel that killed nearly ninety people.
After this, the hotel-casino did not work for more than a half year, but later re-opened and was very popular among visitors of Las Vegas. In 1986, the MGM Grand Hotel was purchased by Bally Technologies.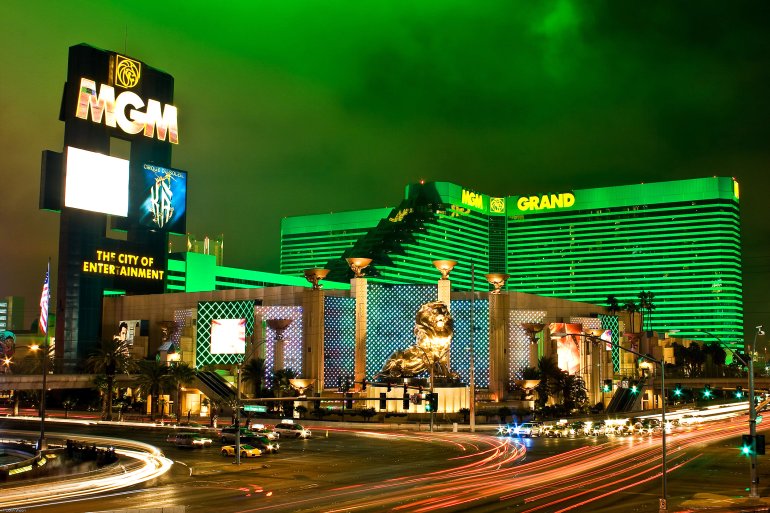 Filmmaking
Another area of interest Kirk Kerkorian is film industry. In 1969, he started buying shares of the famous Metro-Goldwyn-Mayer (MGM). Soon, he owned more than 80% and he was able to actually supervise the work of the studio. He reorganized it several times and sold it.
In the nineties, he re-bought it and attached to MGM companies such as Columbia Pictures, 20 Century Fox and United Artists. In 2005, Kirk broke up with MGM selling it Sony Corporation for nearly three billion dollars.
Recent history
Since the beginning of the twenty-first century, Kerkorian again made large public transactions. He acquired Steve Wynn's company Mirage. He also bought a chain of hotels Mandalay Bay Resorts. MGM Mirage, a controlling stake owned by Kerkorian, includes numerous hotels and casinos in Las Vegas and some other American cities. MGM Mirage is one of the largest networks in the casino world.
Kerkorian also owns Tracinda Corporation, a huge holding company, and charity fund Lincy Foundation. Both names are formed from the names of Tracy and Linda, Kirk's daughters.
In 2011, the Kirk's empire suffered huge losses due to the financial crisis. His funds were reduced approximately six times (from eighteen to three billion), but he is still the richest resident of Beverly Hills and one of the most respected people in Las Vegas.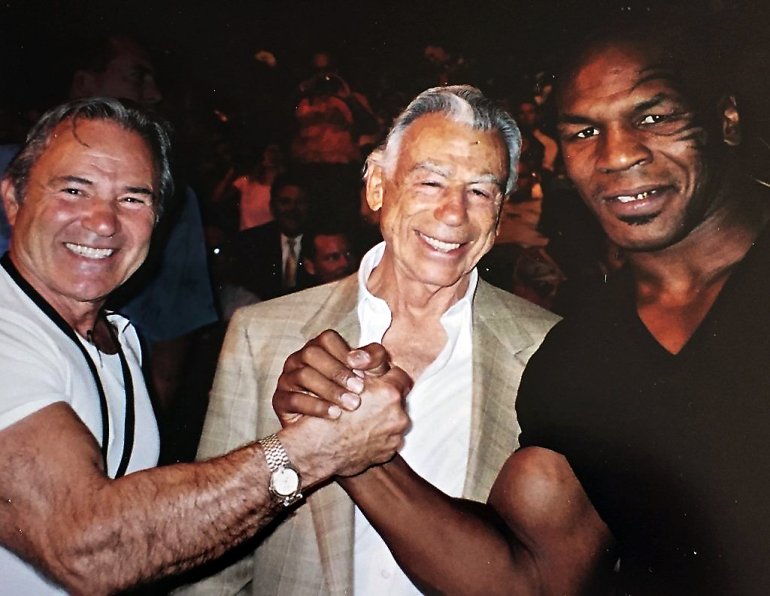 Charity
The achievements of Kirk Kerkorian include huge capitals in the world we can talk about for a long time. In particular, we can dedicate a separate article to his activity in the auto industry. It will take long time enumerating all properties belonging to Kirk. But this is not so interesting to our readers. But we can not ignore the activities Kerkorian in charity.
First of all, Kirk participated in the political life of Armenia, which he considers his home country. He donated hundreds of millions to rebuild the country after the devastating earthquake in Spitak. Later, he donated two million dollars to Armenian cultural facilities, repair and construction of roads, development of science and tourism. Kerkorian is the patron of Artsakh Fund.
For these achievements, President Robert Kocharian awarded him the title of National Hero of Armenia and awarded the Medal of Motherland. Yerevan repeatedly wanted to name a street in his name, but Kirk always refused such an honor.
Kerkorian also donates a lot for charity in the United States.
Mysterious person
I must say that Kirk Kerkorian is totally different from other the world famous casino person. He does not like to appear in public, and generally avoids interviews hiding from prying eyes in his world. Kirk speaks only in a close circle of friends and family. You will not see him in the usual scheduled flight. They say that he does not have e-mail and bank cards.
However, why should it surprise us? He can be a shark business generous patron, a non-public person and a family man at the same time. Kerkorian proves that this happens even in our cynical world.