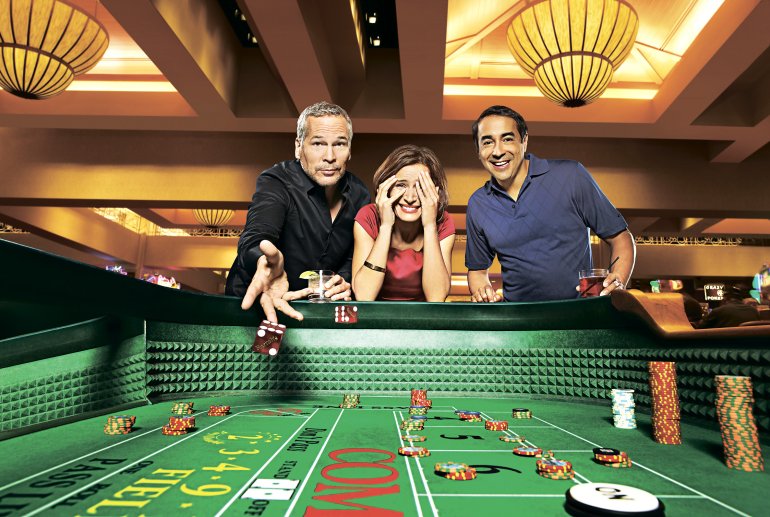 Having read the title of this article, you might think it is about people who do not know how to play the game of craps correctly. However, experienced casino visitors familiar with this game have probably already guessed what we will talk about.

The main peculiarity of this game is the active interaction between participants in the gameplay. Around the craps tables, it is always noisy because the players are cheering each other, worrying about their partners, and actively rooting for the shooter. But only "right" visitors are interested in creating a friendly atmosphere.

To avoid misunderstanding, we should mention that in this case, the words "right" and "wrong" do not mean the player's skills.
A "Wrong" player can know everything about craps, while the "right" may be the one who first came to the table. Also, do not think that the "wrong" player somehow violates the rules.
Knowing these terms is not necessary for having a good time at a craps table. If you play at an online casino, you may never hear them. But they are often described in the literature and allow a better understanding of craps. To explain these concepts, we'll be more vivid and analyze them with specific examples.
"Right" Craps Players
Pass Line is the most common and one of the most profitable bets in craps. You make it if you expect the shooter to win.
In Come Out Roll, he throws the dice.
If rolling 7 or 11, he wins, and all players who have bet on the Pass Line win too.
If rolling a 2, 3, or 12, he loses.
Any other amount is declared a Point number. Then the shooter throws up until not falling again or number 7. In the first case, he wins; in the second - he loses.
Another standard bet of the "right" players is Come.
Players, who wager on the shooter's winning, are considered "right." They help to create a friendly environment when all users share a common goal. They cheer up the shooter because they want him to succeed.
Right bets allow you to join other players at the table and rejoice with them. This contributes to a pleasant pastime in the casino and even new acquaintances.
"Wrong" Craps Players
It's easy to guess that the "wrong" players make bets on the shooter's losing. These bets are Don't Pass Line, Don't Come, and others.
Such visitors are unpopular in the casino. As a rule, they keep aloof and stand apart from the crowd, symbolizing the "dark side."
The reason that many players make such bets is banal and commercial.
The casino advantage at Pass Line bets and Come is 1.41%, and at Don't Pass Line and Don't Come, it is 1.36. "Wrong" players go for these 0.05% neglecting friendly attitude toward them.
However, some may go against the crowd's will with other motives.
What Craps Bets Should You Make?
The choice is evident if you play at an online casino or a land-based casino with only one visitor at the table. You should make the most favorable wagers. But with many people at your side, such tactics can cause resentment among partners. So, decide for yourself what is more important.
In any case, if you prefer the virtual game, the value of these concepts is completely erased. Craps is available almost at all online casinos. Casinoz can recommend Betway or Bellini, where the game is presented in realistic versions.