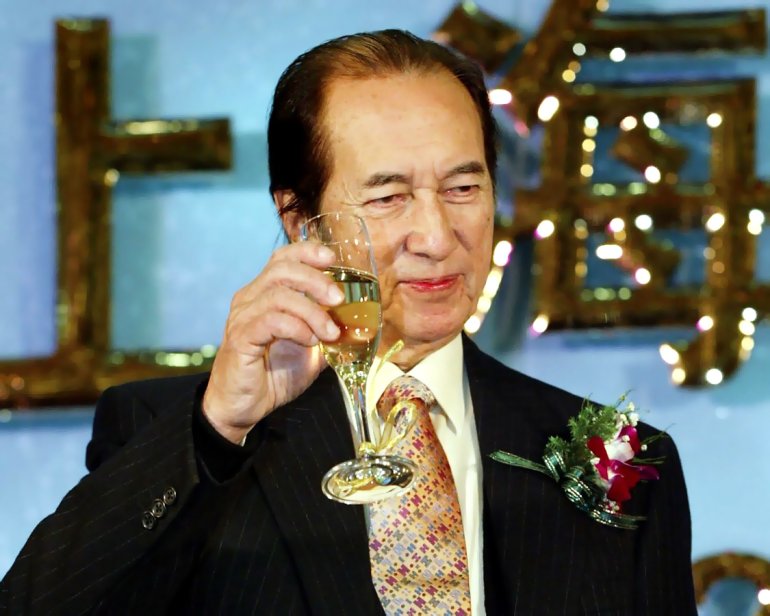 The famous Stanley Ho Hung Sun, a king of gambling in Hong Kong and Macau, became a legendary figure in his lifetime. Even now, when he is over ninety, he attracts the attention of journalists and public. For forty years this man was holding the reins of Macau gambling, possessing a government monopoly on this type of activity, which allowed him to earn a huge fortune.
Stanley Ho has a fortune of several billion dollars and is the richest resident of Macau and one of the most wealthy people in Asia. His areas of interest include not only gambling, but also tourism, entertainment, real estate, banking, air transport, the merchant navy, etc.
Throughout the eventful life, he was repeatedly attributed due to the Asian mafia. However, Stanley not only evaded similar charges, but managed to earn a reputation of a respected member of society and the government regularly awards him titles and medals.
The importance of Stanley Ho for Macau already is that he employs about a quarter of the local population and it's businesses make up to thirty percent of the revenue. One of his statement even not directly relating to the business, can lead to significant fluctuations in the financial market. Not surprisingly that the local authorities are so kind to him.
Early biography of Stanley Ho
The future billionaire was born in Hong Kong in 1921. He is the ninth child of thirteen in the influential family of Ho. But he didn't have a cloudless destiny child of wealthy parents. When Stanley was in college (where he wasn't really brilliant), his father went bankrupt. This was followed by a series of family tragedies: suicide of a brother, father left them, and so on.
Ho, who stayed with his mother and two sisters, I realized that there is no one to rely on to help him. He hit the books and got a scholarship that allowed him to study at the University of Hong Kong. However, World War II didn't let Stanley to to get a higher education.
Ho began working as a clerk in a Japanese company engaged in the import and export of various commodities. Even then, he started showing qualities of a real shark of business, and he had a great knowledge of four languages. At the age of twenty-two, Stanley Ho has become a partner in the company.
But do not think that the career path of Stanley was crystal clear. They say that initially he got rich by smuggling, he took during the war of Macau to China.
In 1943, he founded the fuel company, and later started construction business in Hong Kong and have been very successful in this field.
Stanley Ho and gambling
By the early sixties, Stanley had a considerable fortune and was already involved in the gambling business as a co-owner of several casinos in the Philippines. But the political game forced him to withdraw from the market in this country.
Further, teaming up with several millionaires from Hong Kong and Macao, Ho won a public tender entitling only their company to open a casino in Macau. At the same time he got around the very powerful clan of Fu, which owned the majority of gambling establishments in the region.
Further progress on the Empire of Stanley Ho in gambling market can be easily explained. Lack of competition, plenty of capital and impressive business experience allowed him to open a chain of luxury casinos, the best in Lisboa. We'll discuss it in a separate article on Casinoz.
Ho later founded the Asian lottery SLOT and opened an online casino DrHo888.com. Stanley also owns numerous bookmakers.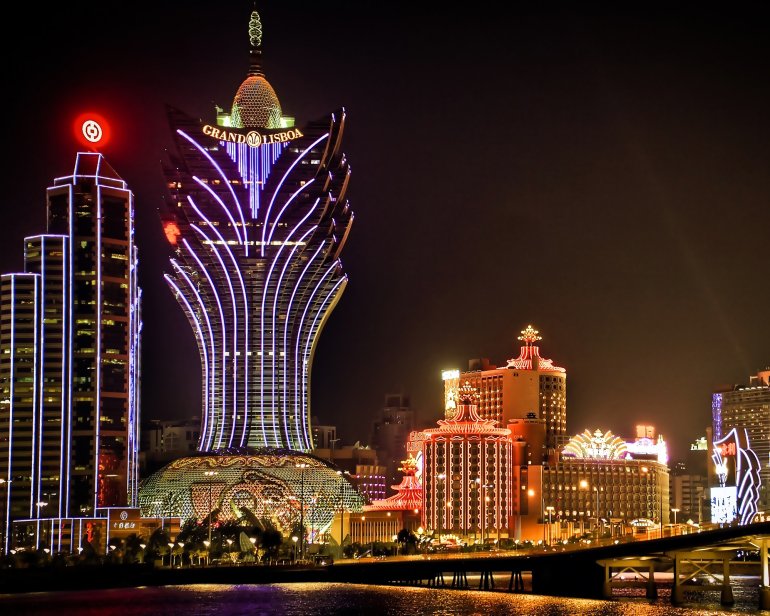 Modern History
In 2003, Stanley Ho' got new competitors in the gaming industry of Macau. Government abolished the monopoly on this business, and it included Sheldon Adelson and Steve Wynn. They built incredible casinos in Macau, overshadowing Stanley's casinos. Ho opened Casino Grand Lisboa, which is also very popular among players from Asian countries.
In 2009, Stanley almost died barely surviving a heart attack, after which was bedridden for about a year. He started to transfer control of his businesses to the family members. With this process was connected with scandals, and Ho even made a statement that relatives are trying to take away his business. It is not surprising considering that Stanley has seventeen children by four different women.
Whatever it was, even now, Stanley Ho, whose age is over ninety years, occupies important positions in their companies and various organizations.