The 2016 Latin American Poker Tour Panama (lAPTP) Main Event took place on May 16 at Sortis Hotel Spa&Casino. The player from Colombia, Andres Carrillo, became the winner of the tournament. He could defeat 553 opponents to win the most significant prize in his career (138,225 dollars) and the second LAPT title for his country.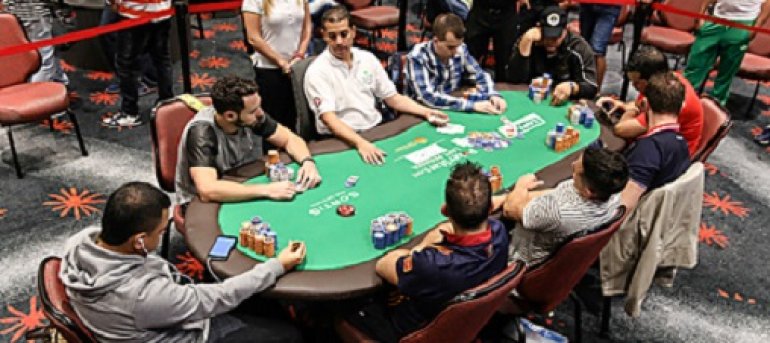 At the beginning of the final round, Carrillo occupied the 7th position, since he had 20 big blinds. So, he decided to wait until somebody would be eliminated from the table. The position of the chip leader was occupied and maintained by the Spanish player Raul Paez.
The first eliminated gambler was Alcides Gomez from the United States. His 8th place allowed him to earn15,440 dollars. The 7th place and 22,300 dollars were obtained by the Colombian player Anderson Blanco when his pair of aces was beaten by a Carrillo's pair of eights, since the cards appeared on the flop, turn, and river helped him to collect a straight. Blanco was followed by the player from Costa Rica Paul Cukier (a 6th-place finish and 29,880 dollars) and Paez (a 5th-place finish and 30,040 dollars). Austin Peck from the United States occupied the 4th position in the final standings. He lost in a battle with his compatriot Aaron Mermelstein, a two-time winner of the World Poker Tour title. Peck earned 48,500 dollars.
Carrillo had the lowest number of chips among those three gamblers who remained in the game. However, the gap between him and the chip leader, the Venezuelan player Ruben Suarez, was not too big. After the lunch break, Carrillo seized the initiative. He won a lot of Suarez's chips and eliminated Mermelstein, who got the third place and 62,200 dollars.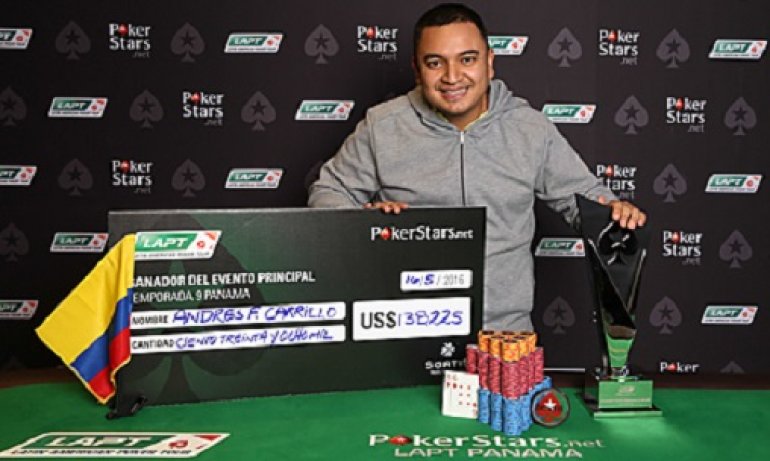 In the deciding hand of the heads-up round Suarez had a pair of nines, whereas Carrillo had an eight and six of diamonds. The flop brought a king of clubs, four and deuce of diamonds. An eight of spades appeared on the turn. A king of diamonds showed up on the river. It allowed Carrillo to collect a flash and win. Suarez took the second place and earned 86,880 dollars.