After 6 months of severe training, a MMA match between Olivier Busquet and JC Alvarado took place on April 22. It was agreed when Busquet challenged on Twitter in September 2015 to the poker players. However, to make this match possible, Busquet had to reduce his weight to 75 kg, and Alvarado had to gain weight to reach at least 66 kg.
Nevertheless, according to the terms of the agreement, Alvarado was supposed to be a favorite, since his bet was 150,000 against his opponent's 120,000 dollars. It is important to emphasize that Busquet is an absolute beginner in such battles, while Alvarado has been training in Brazilian jiu-jitsu since 2001. It has been known that mixed martial arts (MMA) are based on jiu-jitsu.

According to bookmakers, the Alvarado's probability of winning was higher and was equal to 54%.
The fight was very dynamic, but the Busquet's physical superiority gave him a huge tactical advantage, resulting in his dominance during the match. The style of fighting also differed: Alvarado frequently used strikes on the feet, while Busquet relied on his fists.
In the first round, Alvarado made several attempts to attack his opponent, but Busquet managed to knock his opponent down and moved into the mount position. In spite of all the desperate attempts to counterattack, Alvarado spent the rest of the first round pressed to the ground.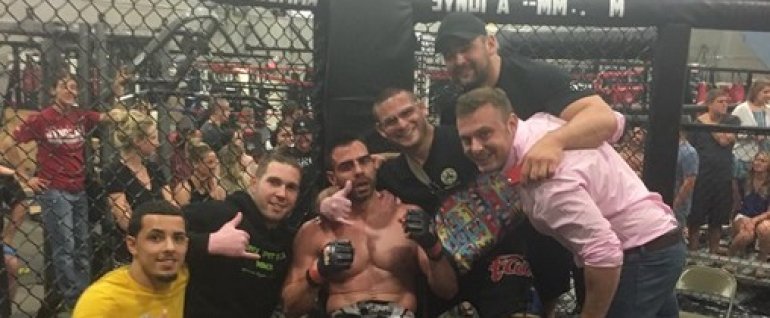 At the beginning of the second round the situation was repeated in the inversed manner: Busquet succeeded in knocking his opponent down and blocked his strikes. The referee called for a break and warned Busquet, reminding him that strikes to the back of the opponent's head were inadmissible. Opponents continued to fight standing and making rare single or double blows. At the end of the round, Alvarado attempted to make a takedown and tried to make a knockdown, but he was thrown to his back again and was blocked numerous strikes. It was announced between the rounds that Busquet was penalized and lost some points for prohibited blows.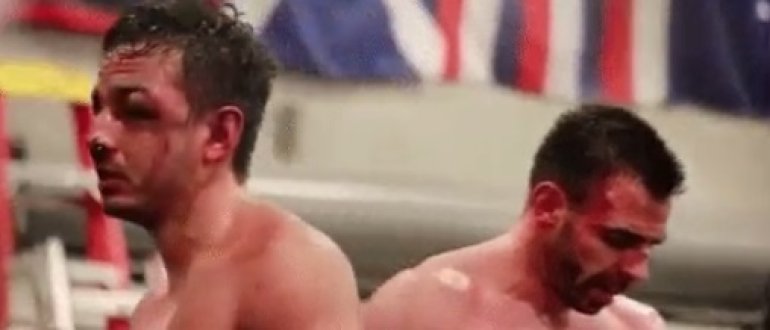 The opponents started the third round in a quiet and moderate manner. Then Busquet managed to make a takedown, striking vigorously the opponent's body and head. Despite all the Aldorado's efforts, he could not wrest out. At the end of the round, his face was covered with blood and swollen. The fighters returned to their corners and everything indicated that the fourth round would take place, but the representatives of Alvarado announced that he was refusing to continue the match. Busquet was declared the winner via technical knockout. After the official announcement, the former opponents embraced in the middle of the cage.