A fully fledged construction of a casino resort complex called Resorts World in Las Vegas should begin in the fourth quarter of the current year. Developers of this gambling house appointed the supposed date of the opening of the resort that cost $4 billion. It was 2018. However, at the beginning of the week, Gerald Gardner, a CEO of Resorts World, reported to regulators of Nevada that it could not be launched within one year.
Mr Gardner said that the delay occurred due to "a complex construction" of the resort, as well as the exchange rate of the Malaysian currency. According to the CEO, the construction will start to be prepared in summer, and the building site works will begin in the last three months of this year. As soon as the full-scale building site works start, the company will offer roughly 5,000 jobs.
When the integrated casino resort opens its doors, the establishment will provide 2,500 full-time jobs. Resorts World is going to open a casino that will replace a former hotel called Stardust.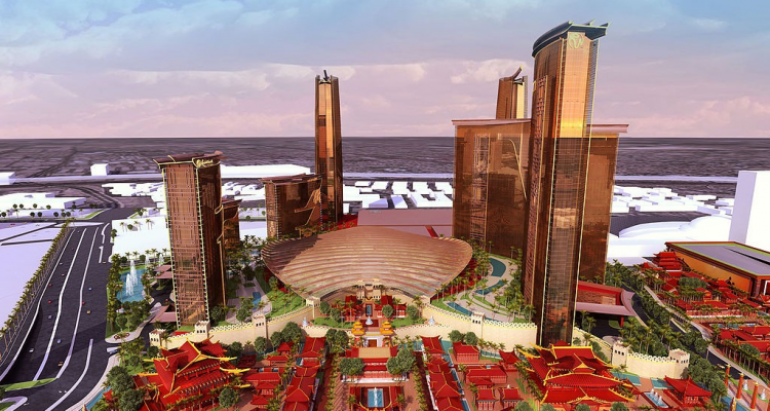 The project of Resorts World Las Vegas includes a hall whose area is 175 thousand square feet, as well as non-gambling related offers, such as an indoor water park, a 4,000-seat theatre, and a copy of the Great Wall with real pandas.
Resorts World Las Vegas is the first large resort complex that is fully developed by the Malaysian company Genting, which owns casinos in Singapore, South Korea, the United Kingdom, and the Philippines.
K.T. Lim, a CEO of Genting, promised to create "a new and unique resort", which would add something new to the offers provided on the Las Vegas Strip.