Online gambling offers numerous unusual slot machines with unique design features, original bonuses, non-trivial gameplay solutions, and other characteristics that indeed impress users. A section with reviews of video slots on the Casinoz website is regularly updated with articles about amazing novelties of well-known developers and emerging software manufacturers.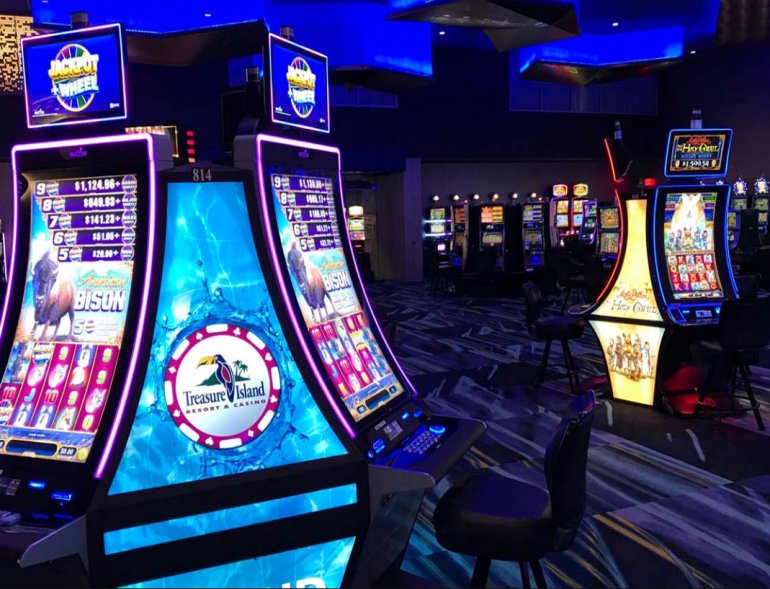 However developers of offline slots are also able to surprise casino visitors with amusing slot machines. Such models are discussed in our article. Most of them are installed in Las Vegas, since it is the capital of gigantomania and eccentricity. Not all of them allow customers to wager real money, and some of them are fakes. However we want to tell our readers about them.
SlotZilla
Let's start with the most impressive slot machine. We are talking about a huge device called SlotZilla, alluding to the famous monster Godzilla. It is located in the Fremont Street Experience recreational center in Las Vegas.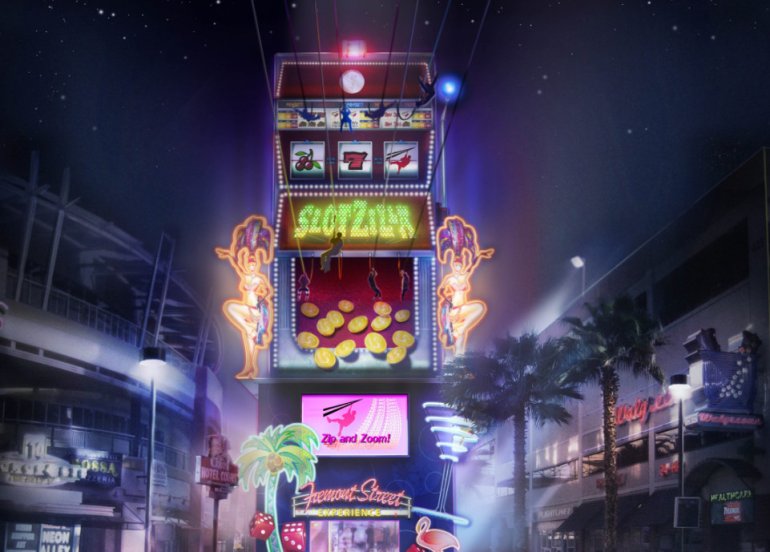 To be sure, this is not a slot machine. It's just a construction that looks like a video slot with fake reels, an animated arm, and even a signal fire that is traditionally installed on the roof.
The SlotZilla complex consists of two levels: Zoomline and Zipline. The construction of Slotzilla cost seventeen million dollars. It offers zip line attractions that draw the attention of tourists.
Huge Slot at Golden Nugget
Another over-sized slot machine is installed at Golden Nugget Casino. However this slot is operating. This device seems to be one of the most popular tourist attractions, and customers are always willing to take a photo with it.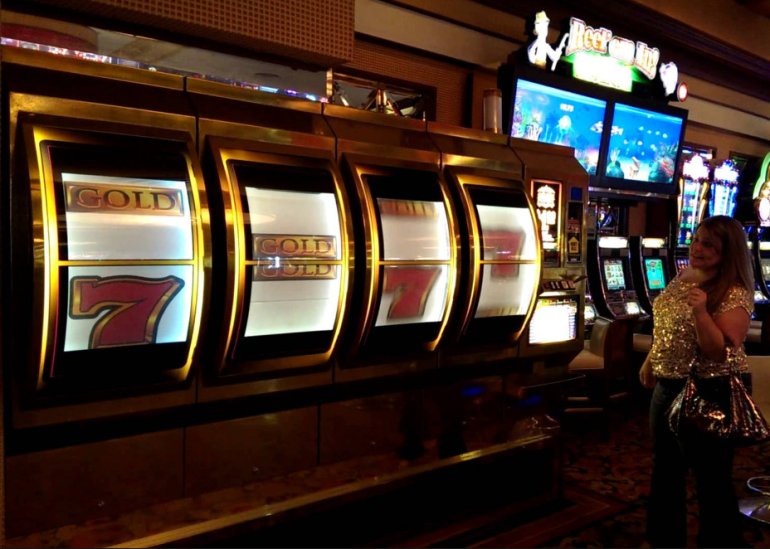 The slot machine is over two and a half meters tall and is composed of four reels with images of golden nuggets and the Golden Nugget logo. According to the reviews of visitors, this slot does not allow winning huge amounts frequently, but it is always crowded around it.
Silver Strike
In 1992, IGT introduced a series of Silver Strike slot machines. Initially, they appeared in several casinos in Reno, Nevada. They are still available in some gambling houses. For example, fans of gambling can find them at Four Queens Las Vegas.
Unusual prizes are considered to be the main feature of Silver Strike video slots. In addition to the standard cash payouts, the slots issue casino chips whose design depends on a casino where they are issued. Taking into account the title, you can guess that the coins are made of silver.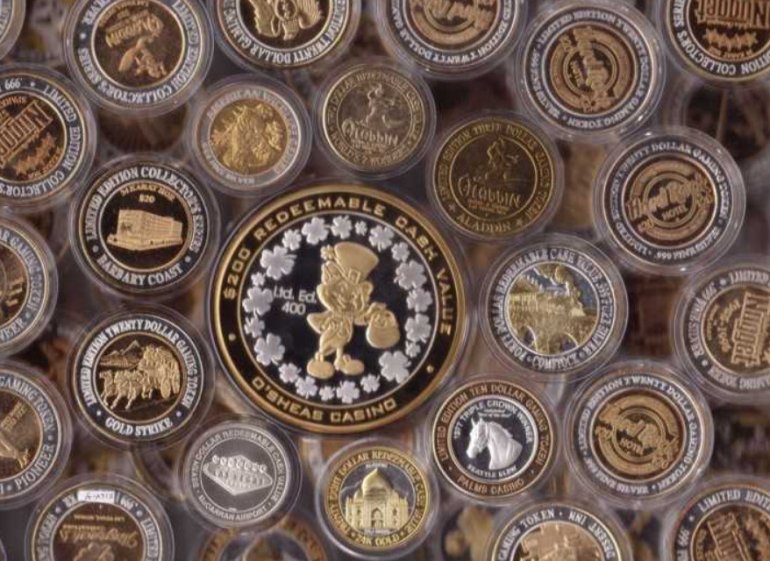 The price of Silver Strike chips depends on multiple criteria: the weight of the coin, the fineness mark, the number of copies issued, etc.. At auctions, their price ranges from ten dollars to several hundred. And for the rarest chips, collectors are willing to pay a couple thousand bucks.
Collection at Golden Gate Casino
The legendary Golden Gate online casino has been operating since 1906 and is believed to be the oldest gambling facility in Las Vegas. It has collected a unique set of vintage slot machines during its one-century-long history. It seems like it takes visitors back in time, allowing them to retrace the evolution of gambling devices.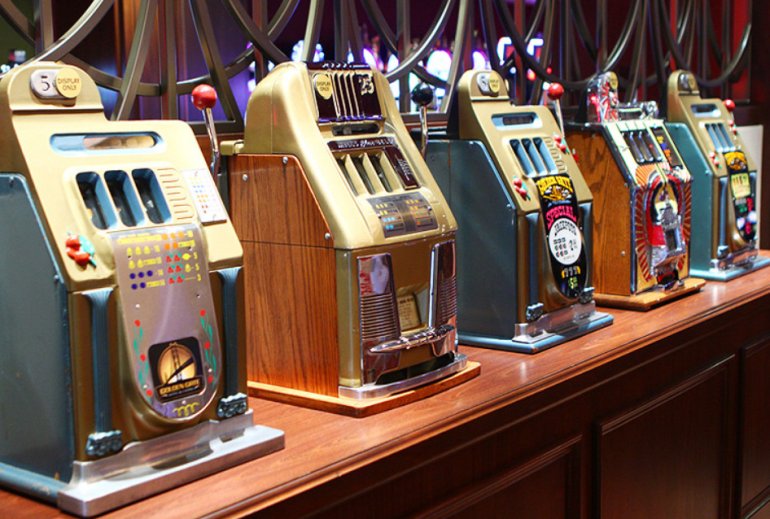 The collection includes out-of-date models, which are designed in the unusual way. Many of them exist only in a single copy, which makes them priceless. We recommend that our readers should visit the exhibition available at Golden Gate Casino.
Sigma Derby
Sigma Derby video slot is an unusual horse racing simulator. Initially, it appeared in Las Vegas casinos in 1985. At the moment, it is offered only in MGM and The D with only one slot installed in each venue.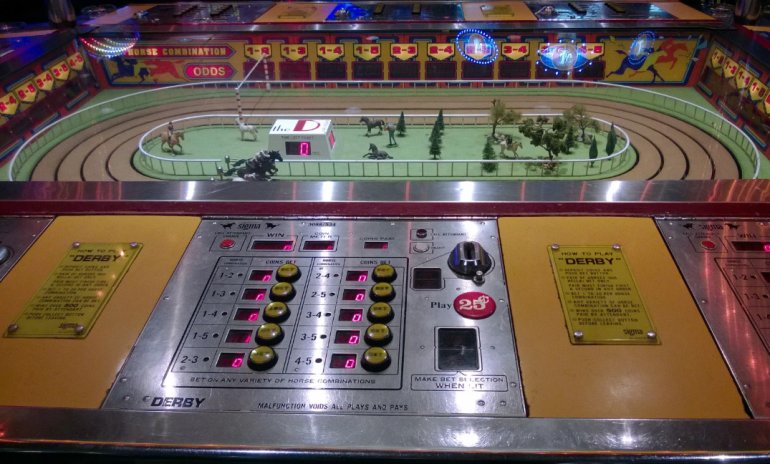 You can find out how the slot looks like from an illustration. To win, it is necessary to predict the winner of the race. Up to ten visitors can play simultaneously. Mechanical horses run along the track making gamblers go crazy.
Unique Online Slots
More and more unusual slots are appearing in the world of online gambling. Trying to attract customers, software developers impress clients with their creativity. They release models with bizarre design features, unexpected topics, original bonuses, and non-trivial ways of forming combinations.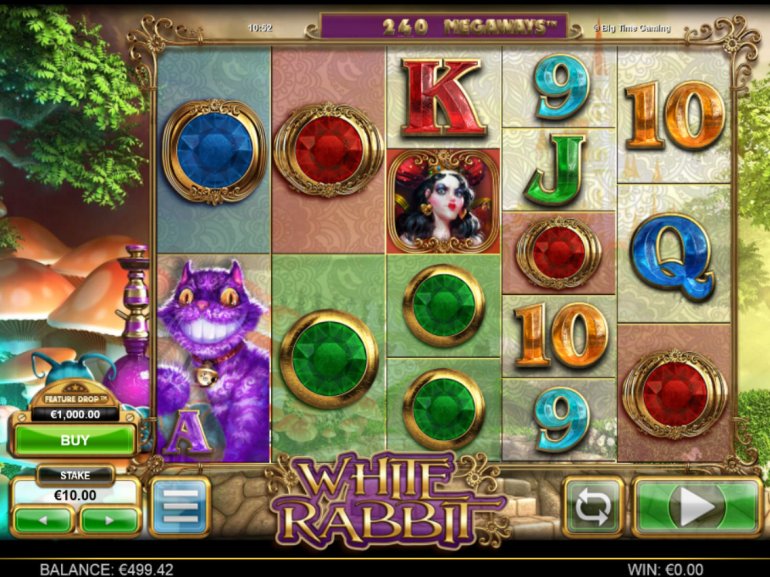 It is impossible to consider all such peculiarities within the framework of one article, since there are a lot of them. We recommend that fans of unique video slots should read our articles on the Casinoz website.
In recent years, the competition has made developers of online gambling games search for new solutions. Thus, the number of original video slots has increased. Follow our new reviews of slot machines on the Casinoz website.
Feel free to tell about your experience in the comments and share information about the most impressive slots.