The gambling industry in South Korea has gained undeniable advantages due to the crisis in the field of gambling in Macau, caused by the active anti-corruption struggle of the Chinese government. The total number of casinos in South Korea reaches 17 casinos, but only one of them, namely Kangwon Land Resort, may provide local residents with services.
The total revenue of the South Korean gaming industry in 2015 reached $2.8 billion, and the total income of Kangwon Land Casino was 1.7 billion. Casino operators are asking the government to eliminate the ban, limiting access of local citizens to games of chance. However, the authorities make it clear that Kangwon Land Resort will have a monopoly on the local gambling market until 2025.
The Government of South Korea favors the casino industry, because it annually generates significant tax revenues. In 2015, the authorities decided to issue two new licenses for the management of integrated casino resort complexes and received 36 applications. Most of the companies called the government to allow local residents to attend gambling houses. Such companies are not sure that their casinos will be successful in the future relying only on foreign visitors.
Since representatives of the authorities firmly supported the ban, 35 contenders refused to take part in the competition for receiving a license and only Mohegan Sun became a licensee of the gambling business in South Korea. The country has lost significant foreign investments and the opportunity to increase tax revenues. However, the officials have firmly decided to deny access to casinos for local residents.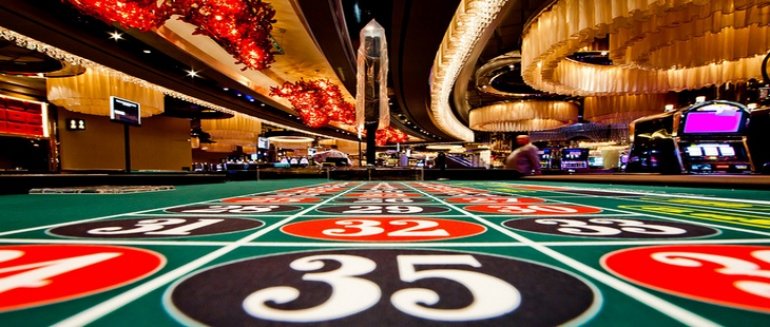 Glenn Burm, a partner of PwC Korea, believes that the Government of South Korea may revise conclusions concerning the gambling ban if the gambling field will be threatened by competitors from neighboring countries (e.g.,
Japan
). However, according to Burm, South Korea has nothing to fear taking into account the slow pace of the Japanese government in deciding a question of the casino legalization.
Sixteen casinos that depended only on foreign visitors faced serious problems last year. The number of customers decreased significantly due to the reduction of tourists caused by Middle East respiratory syndrome coronaviruses. The success of foreign operators (for example, Paradise Co and Grand Korea Leisure), depends primarily on the number of tourists.
Glenn Burm reported "We have analyzed the situation and we believe that we need to get at least 50% of revenues from the non-gambling related sector to remain successful. The number of foreign visitors is limited, as well as the total number of gamblers, so that to generate a profit, it is necessary to attract both foreigners and local residents who can spend time not only on games of chance."
The Government of South Korea is looking for different ways to develop the tourism industry, which will allow the gambling industry to increase its revenues, and local residents will be able to enjoy opportunities of non-gaming entertainment offered by the operators.