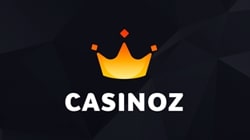 Dice Twister

How to Play Dice Twister
Dice Twister is a
free arcade game
in which three standard dice and a special layout are used.
The aim of the game is to receive a payout for one or more bets placed on the outcome of a roll of three dice.
There are the following bets in Dice Twister:
On the outcome. It is a bet on the score of three dice (from four to seventeen). The payouts for each score are listed in the paytable on the left.
On numbers. It is a bet on the score of a particular die. If the indicated number comes up on one die, the payout will be calculated taking into account the x2 multiplier. If it appears on two dice, the multiplier is x3. The selected number on three dice provides the x15 multiplier.
On high, mid or low. It is a bet on the score range (13-18, 9-12 and 3-8, respectively).
On even/odd. This bet can be made on the fact that either even or odd numbers appear on all dice. It is also possible to wager on a mix (a mixed outcome).
The bets in Dice Twister are placed directly on the field for each of them. If you hover the mouse cursor over it, the arrows with the Plus and Minus will appear, which are used to select the required bet size.
The ranges of bets are similar for all types. It is technically allowed to wager from ten cents to one hundred euros on each position, but the betting limits at different casinos may vary.
Dice Twister Interface
In the middle of the window of Dice Twister there are three dice that are supposed to be thrown by you. The fields for different types of bets are located around the dice. A small board with the winning score and outcomes of the three recent rolls is available above.
The control panel can be found at the bottom. It has just three elements: Play, Clear and Total Bet.
Dice Twister provides various options (turning off an advisor and warning messages, speeding up the gameplay, adjusting audio effects, and so on).
It is possible to download Dice Twister in different languages.
Conclusion
There are a lot of very interesting dice games. Dice Twister can surely be attributed to one of them. It is not boring thanks to diverse wagers that can be combined in any way. Besides, the game has a very nice interface and numerous settings.

Play Dice Twister in Casino for Real Money
Dice Twister can be tested at Europa Casino. It is available both for real and conditional bets. Dice Twister can also be found in some other modern online establishments using software developed by Playtech. Readers of Casinoz have the opportunity to run this game directly on our site but only for fun.