When you study the payout table of the gaming machine to understand how much you can get for this or that combination read the general rules of the game on this model. It is possible that additional factors are increasing the payment under certain circumstances.
It is very interesting and common option of developers of online casinos software introducing many video slots. At the same time they are constantly finding new ways to implement it. Solutions are often original.
We want to tell you about some of them. We give specific slot machines as examples. Their reviews are available on Casinoz. You can play all these models in a training mode directly on our website.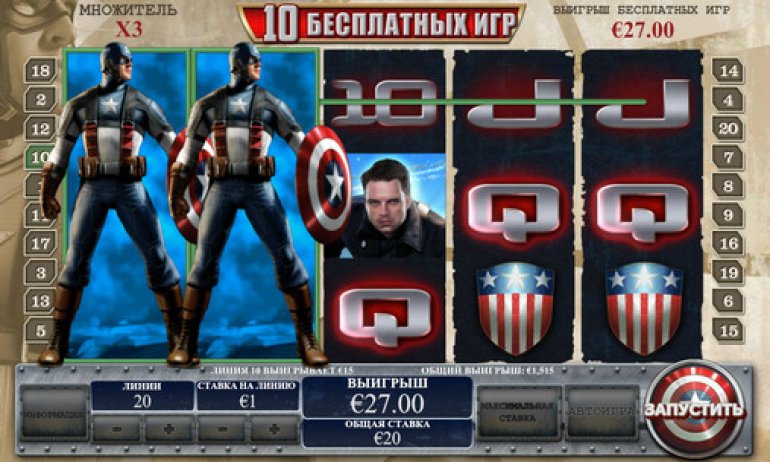 Multipliers and Wild symbol
One of the most common uses of additional factors is their connection with the "wild" symbols. Usually it looks as follows: combination consisting of normal images, with a Wild, is charged at twice rate.
Thus if a player has a combination of several Wilds, the factor may remain at X2 or to rise with each Wild ( x2 , x4 , x8 and so on).
It is a good coefficient for video slots. For example the model Captain America - The First Avenger recently released by Playtech has two "wild" characters. Captain America doubles payments for combinations consisting of symbols related to this character and the Red Skull, respectively, increases the coefficients only for it's images.
Dozens of slot machines with Wild symbol doubling the payout are offered by Novomatic.
There are also slots with Wild variations or various functions in certain situations. Such model is a slot machine Muse: Mad inspiration by Net Entertainment, which can either expand to the entire drum, or stay in place for the next spin or double the payout.
Free spin factors
Another common way of introducing additional factors in video slots is free spins. For example coefficients of all prizes at many machines by Novomatic are tripled. On Casinoz you can find many reviews of similar models.
Microgaming also has some interesting offers. Starting bonus rounds in video slot Moon Tiger Wild on reel increases win by four times and a symbol on the fifth reel - by five times. If they are both of them in combination, the payment is multiplied twenty times.
In Myth slot Wild doubles wins in regular launches. During the prize-winning spins all payments are made on threefold odds, and if they have Wild the multiplier increases to 6x.
There are cases when the top free spins precedes a round. The player must somehow determine their number and amount of the multiplier. It must a conscious choice among options or similarity of the game acting random.
One of these slots is Wild Blood. You have to choose a bottle with blood, choose how may times you should spin it and the factor to be used.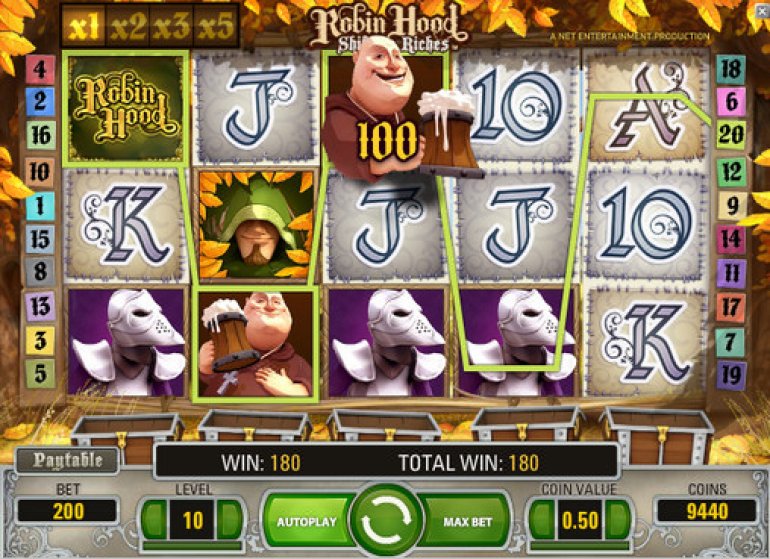 Consistently increasing factor
Some video slots allow you to get payments calculated on additional factors increasing with next wins.
For example in the slot machine Robin Hood: Shifting Riches the first successful combinations give payments from the coefficients listed in the table. If it is followed by another round of winning there is an additional factor of x2. The third consecutive winning spin means extra x3 and the fourth - x5. It doesn't get higher than that and remains at this level until the combination is generated.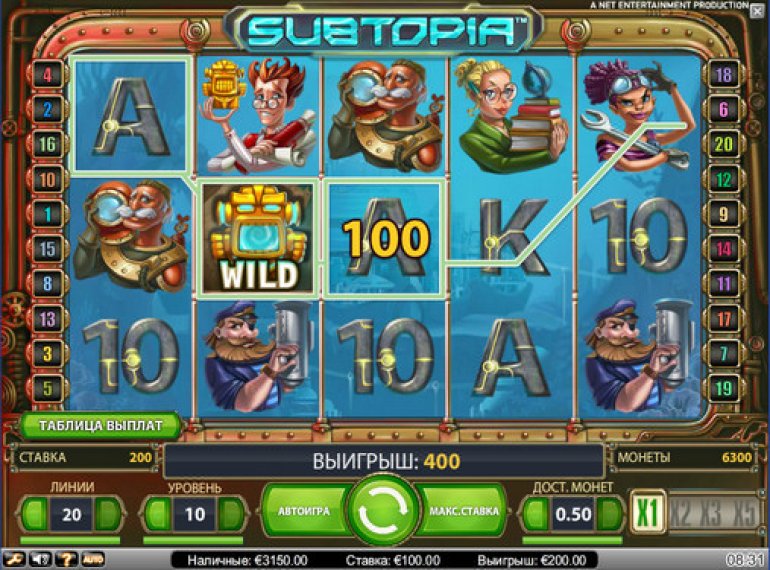 Random amount of multipliers
Gameplay in video slots where the payout of each spin is increased by a random factor is very interesrting and addictive. Such principle works in video slot Subtopia by Net Entertainment. Each payment can be increased by x1 to x5.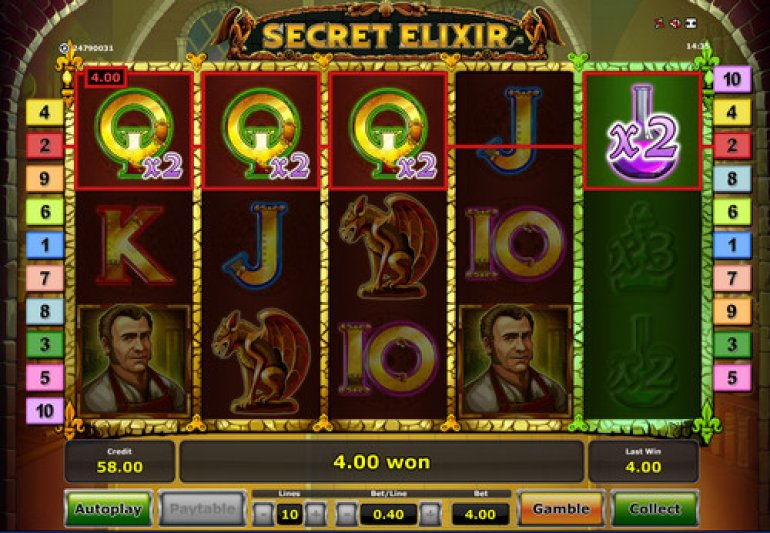 Multipliers on a separate drum
An unusual way of payments on additional factors is implemented in the free slot machine Secret Elixir by Novomatic. Here on the fifth reel there is no usual or special characters. They display factors of x2, x3 and x5 instead. On the line forming the combination there is one of these factors. increasing the amount of winning. During free spins on the fifth reel there are also coefficients of x10 and x20.
Conclusion
Of course we could not remember all operating principles of additional factors in modern slot machines. However even given examples are enough to show that decisions work as interesting features in this online games.
If you saw any options not described in this article, tell us about them in the comments.