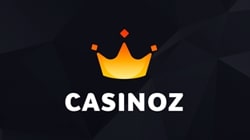 Paco and the Popping Peppers

How to Play Paco and the Popping Peppers slot online
Paco and The Popping Peppers is a five reels (non-progressive) 3D slot machine with thirty pay lines. There is also Wild symbol, extra multipliers of payoffs and a jackpot.
At the first sight at the game you can understand high quality of the design of this model. When the slot is inactive and the reels don't spin, Paco doesn't wastes time and decides to have a nap. However, you would hardly able to forget about the game. Such a loud snore is heard from the screen, that you wouldn't get rid of Paco easily. It is funny and attracts attention to the screen perfectly. If you are choosing free online slot machines, you can find only up-to-date recommendations and advices. If you just want to laugh loudly, you can bravely choice Paco and The Popping Peppers game, which a great solution in the hard stress period.
The gameplay of this model becomes even more attractive when you meet Wild symbol, take part in the bonus game and also enjoy the extra multipliers, which appear due to popping peppers.
The fans of this amazing game are simply crazy about Paco. He is a great dancer, Paco perfectly makes orders, and the 3D animation of this game is presented in a great variety when you make the winning combinations.
The coins in value of two cents is the minimal bet, which you can stake in this game. The maximal coin value is one dollar. You can stake from one to five coins per each of the active lines. Taking in account that there is thirty lines, you can stake from two cents to one hundred fifty dollars per spin, that is a wide range and attracts different categories of players to this model.
Paco and the Popping Peppers Symbols, Wild, Scatter
Among the basic gaming symbols of Paco and The Popping Peppers slot machine, you would see images of onion, pineapples, coconuts, chili peppers green peppers and piñata. Every symbol is animated and they move even when you are not playing. Excellent sound effects make the slot machine even more attractive, while it is possible to switch off the sound if you don't like it.
Paco and The Popping Peppers video slot has some particularities. Why was the game named like this? The matter is that every time three and more images of peppers appear at the screen, you can hear a typical sound and then the symbols are falling from above, providing you extra opportunities to get a winning. Every time a winning combination is formed, the extra multiplier would become a great surprise. It can maximally reach x10. Choosing online slot machines, you better play only on those, which provide opportunities of good winning.
Paco and the Popping Peppers Bonus games
Your chances also essentially rise up due to piñata symbols. Piñata is a big Mexican toy made of paper-mach and decorated in a typical style. Piñata are usually filled with sweets and gifted to children in Mexica. Other surprises can be put there except of sweets as well, such as fly flops, toys and etc. You would receive your prize in this way. What is the perfect gift for the customer of an online casino? Of course the winning! So, get you piñata and increase your chances for winnings! The image of piñata can replace other symbols in this game, while five such symbols at the reels would give you a prize in amount of fifty bets!
An image of a hat, which appears at the reels can trigger the bonus game of Paco and The Popping Peppers video slot. Here you would have just to guess, would you card higher than the dealer's one or would it be lower. You have three attempts, which are burning one by one if you make a mistake in your forecast. After it you return to the regular game mode. Here you would see Paco in all his magnificence. He is staying at the beach, drinks some strong alcohol from small bottles and throws empty away, where they loudly breaking. Paco is a very kind soul guy and is always happy about your success. Moreover, another thing, which supports you is… Paco's sneak at the bar! Tomato, onion… such a funny game. Everything is designed magnificently, but on our opinion the game is a bit to long. The card moves to long and waiting for result becomes boring, although the final prize compensates it all!
Jackpots
If Paco and The Popping Peppers video slot has some disadvantages, they would immediately vanish as soon as you see an amount of the jackpot which is 2500 bets.
Paco and the Popping Peppers Interface
The interface of Paco and The Popping Peppers slot machine doesn't bring any difficulties. You would see the following main buttons at the control panel of this model:
Choose Coins - select the value of coins.
Select Lines - select a quantity of the active lines.
Bet per Line - select an amount of the bet per line.
Spin - start a new spin.
Max Bet Spin - start a new spin by the maximal bet.
In the top right part of the screen you can see a Mexican hat with View Pays title. If you click at this button, you would find all the necessary information about the gameplay and payoffs.
It is possible to control the sound parameters and the settings of the automatic game in the top left part of the interface.
Play Paco and the Popping Peppers in Casino for Real Money
If you like online slot machines, play with gamble. It is what Paco and The Popping Peppers model offers you to do. It is possible to play on Paco and The Popping Peppers slot machine 7 Red online casino. High quality of service and the user-friednly support would help you to solve and problems if they occur.
Please share your impressions of Paco and The Popping Peppers slot machine with us and other readers of casinoz.me. You can write your responses in comments to the review and rate this game. Your opinion is very important for us.