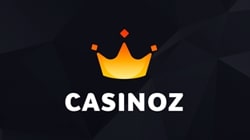 Sultan's Fortune

How to Play Sultan's Fortune slot online
The classic slot will be likely interesting to fans of oriental fairy tales. The slot machine has the double maximum bet, i.e. you can spend at most $10 per each spin.
Hat and magic wand symbols in the game Sultan's Fortune can replace any other images and act as a joker in card games. Thus, if two such symbols, which should be completed in order to get a winning combination, appear on the reels, the magic wand and hat symbols, which have showed up, provide the outcome in your favor. The hat and magic symbols are able to double the prize. But if two top hat or magic wand symbols appear, the bet increases by 4 times. Several top hats and magic wands create winning combinations. Keep in mind that in case if two or more winning combinations appear in the payline, only one of them is paid, but it is the most valuable combination.
Among the options of the game there are various sound settings, speed and autoplay mode. When you click on Options, the dialog box of options is opened.
Sultan's Fortune Symbols, Wild, Scatter
You will see hearts, gems, swords, pearls and gold coins among the symbols of the game Sultan's Fortune. You payout amount will depend on the combination of symbols. The pay table automatically calculates your win.
3 top hats and magic wands - 4,000 bets (if you wager 1 chip), 10,000 bets (if you wager 2 chips)
3 heart symbols - 250 bets (if you wager 1 chip), 500 bets (if you wager 2 chips)
3 Sultanэs gem symbols - 100 bets (if you wager 1 chip), 200 bets (if you wager 2 chips)
3 sword symbols - 75 bets (if you wager 1 chip), 150 bets (if you wager 2 chips)
3 pearl symbols - 50 bets (if you wager 1 chip), 100 bets (if you wager 2 chips)
3 gold coin symbols - 25 bets (if you wager 1 chip), 50 bets (if you wager 2 chips)
Any symbols - 2 bets (if you wager 1 chip), 4 bets (if you wager 2 chips)
Jackpots
The jackpot of the game is 10,000 bets, which is considered to be a fairly good sum for slots. It should be noted that bet sizes are indicated in US dollars, but they will remain the same if you decide to play using pound, euro and Canadian dollar.
You can also play the slot Sultan's Fortune absolutely for free without leaving home, and if you see that the game goes well, you may try to play for real money, since there are a lot of winning combinations.
Sultan's Fortune Interface
Playtech has succeeded in the visualization of the interface. The slot machine in oriental style has shown us the elements of oriental tales, reminding us of childhood, when we read the stories and we did not think about anything. Perhaps the manufacturers of the game achieved what they had wanted to achieve, namely they allowed us to plunge into another world, a world of fairy tales. The good music in the oriental style, which sounds when the reels are spinning, contributes to this. The unique sound effects and icons serve as an additional advantage of Sultan's Fortune. We recommend that you should play this great slot online.
Conclusion
Maybe the Sultan would not be satisfied with the modest size of the gambling machine, but the payout, which the slot created in his honor offers, would satisfy him. Only the rich Sultan can afford to dish out jackpots of $50 thousand dollars. However you will have to fight for this amount. Our Sultan is a gambler and does not give payouts for nothing. Only worthy competitors receive payouts. Who are you? It is up to you to decide.
Play Sultan's Fortune in Casino for Real Money
Download the slot machine Sultan's Fortune to play at
Europa Casino
or
Las Vegas Casino
.