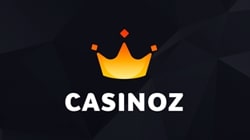 Three Wheeler

How to Play Three Wheeler
Three Wheeler is a free online arcade game released by Microgaming. It uses three vertically arranged wheels of different diameters and the betting field. All four wheels have six sectors numbered from one to six.
In each round, there are three winning numbers (one for each wheel), which come up opposite to the arrow located at the top.
The aim of Three Wheeler is to predict the winning numbers and make the appropriate bets.
They can be of the following types (indicated with multipliers):
Single (one a single number) - x2 (on one wheel), x3 (on two wheels), x13 (one three wheels)
Double (on two numbers) - x12
Treble (on three numbers) - x32
Specific Treble (on three special numbers) - x181
Total 4 (on 4 points) - x63
Total 5 (on 5 points) - x32
Total 6 (on 6 points) - x19
Total 7 (on 7 points) - x13
Total 8 (on 8 points) - x9
Total 9 (on 9 points) - x8
Total 10 (on 10 points) -x7
Total 11 (on 11 points) - x7
Total 12 (on 12 points) - x8
Total 13 (on 13 points) - x9
Total 14 (on 14 points) - x13
Total 15 (on 15 points) - x19
Total 16 (on 16 points) - x32
Total 17 (on 17 points) - x63
Two Number Combination (on any combination made up of two numbers) - x7
Big Total (on the total score from 11 to 17) - x2
Small Total (on the total score from 4 to 10) - x2
Big Total and Small Total always lose if three identical numbers come up.
The range of bets starts from one dollar, and the highest amounts are different for various types of bets (up to one hundred dollars).
Three Wheeler Interface
There are three wheels in the middle of the screen in Three Wheeler. The fields for bets
are located from both sides of them. Bets can be placed using the mouse. There are several buttons in the control panel:
Spin is used to spin the reels
Clear allows removing all chips
Undo allows removing all bets
Redo is used to return all made bets
View Payout is used to view multipliers
The windows Bet and Win display information about the total bet and payout amount.
Conclusion
Three Wheeler will surely be interesting to all fans of unusual games. It differs from roulette in the presence of three wheels, which provides an opportunity to make combined bets on two or three numbers, as well as the bet on the total score.
Play Three Wheeler in Casino for Real Money
Three Wheeler is available at Crazy Vegas Casino and other establishments running on software from Microgaming. Almost all of them allow users to play both for real money and in free mode. Three Wheeler is available without registration in free mode on the site Casinoz.