The owner of Solaire Resort and Casino fears that the number of gambling houses in the Philippines will not equal demand.
On Thursday, Enrique Razon Jr, the owner of Bloomberry Resorts Corp., told reporters that the development of casinos in Manila was "going too fast". Bloomberry, the associated company of Solaire, reported that last year its profit was 72.8 million dollars compared to 91 million in 2014. According to Mr. Razon, the local gambling market "is not growing as fast as the gambling industry wants it to grow."
Resorts World Manila, opened in 2009, met its first real competitor in 2013 after the opening of Solaire. It was joined by City of Dreams Manila owned by Melco Crown Entertainment. Manila Bay Resorts owned by Kazuo Okada will have been opened by the end of the current year. Resorts World Bayshore will most likely open its doors to customers in 2018.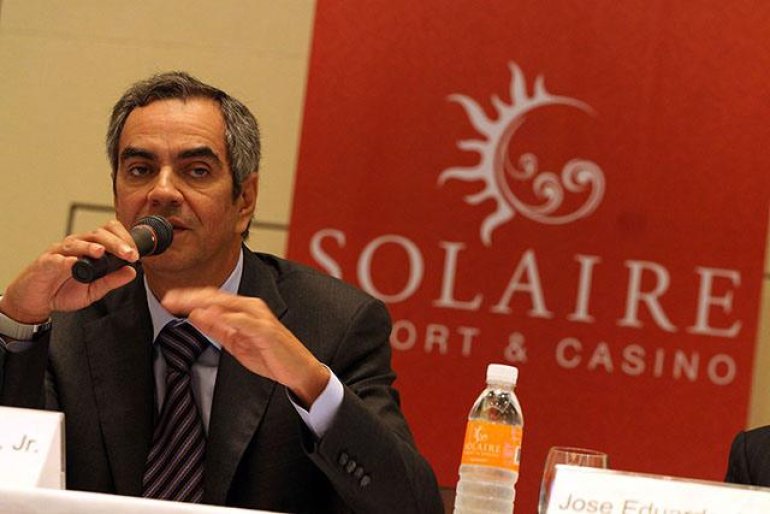 The administration of Manila Bay Resorts announced its intention to provide 500 gaming tables and 3,000 video slots, which will exceed the current supply on the gambling market by 53%. However, an active campaign against corruption in China and recession of the Chinese economy reduced the number of Chinese players in the Philippines. These factors make casino operators pose a question as to who will sit at the new gaming tables.
Last week, analysts of Daiwa Securities Group noticed that revenues of Resorts World Manila from gambling in 2015 decreased by 15%, and the total income dropped by 26% due to competitors. Employees of Daiwa wonder when the supply will equal demand.
Gambling operators of Manila want to focus on local players. The head of Solaire is trying to be optimistic. Despite the fact that Enrique Razon complained of low revenues last year, the owner of the company informed about an increase in the number of VIP customers.
The problems that have arisen on the gambling market of the Philippines are similar to those that have recently appeared in Macau. Two large gaming and entertainment complexes were opened in Macao last year. In addition, three other casinos will be launched in the nearest twelve months. The number of tables was increased by 12% against the background of the 22-month decrease in revenues, which caused serious concerns among operators.