The annual exhibition Global Gaming Expo Asia (G2E Asia) will be held from May 17 to May 19 at the Venetian Macao. The most important event in the world of gambling business in the Asian region will provide representatives of the gambling market with an opportunity to learn about current trends in the gambling business. Since the first conference in 2007, G2E Asia has been positioning itself as the major Asian gaming event.
Asia Global Gaming Expo is the only gaming event in the region approved by the Global Association of the Exhibition Industry (UFI). Experienced representatives of the gambling business trust UFI and allow this association to organize events, reports, audit of exhibitions, and many other gambling-related things.
Modern gambling equipment, novelties in the security field, gambling supplies, payment systems, and recent offers of software manufacturers will be available at Global Gaming Expo 2016 in the famous Venetian Macao Casino. Four world-renowned companies (IGT, Scientific Games, Aruze Gaming, and Aristocrat) will take part in this exhibition.
A representative of Aristocrat characterized this exhibition in the following way: "... G2E Asia continues to be one of the most important gaming exhibitions in the world, which teaches, demonstrates, and unites existing, novice and potential customers. At the exhibition Aristocrat has an opportunity to meet its clients in order to become familiar with their needs and requirements, show its products, and have a good time together. We have supported G2E Asia and will continue to do this in the future."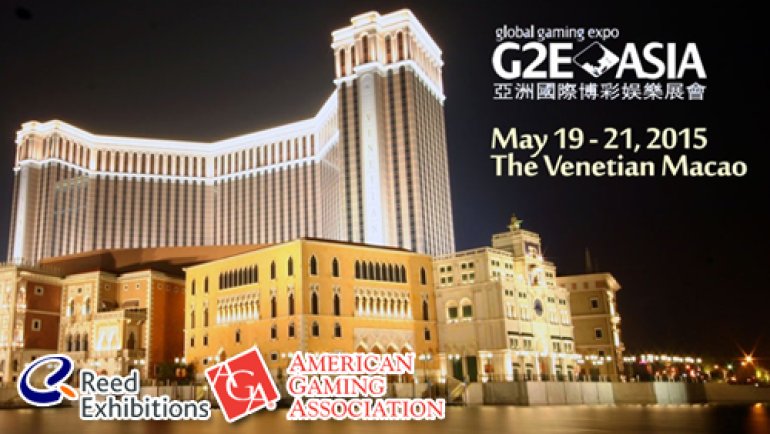 Both the participants from the Eastern Hemisphere and those who are residing beyond it will find unique solutions and world-renowned exhibitors at Asia Global Gaming Expo. They will also be provided with the best opportunities to succeed.
G2E Asia will take place three days starting from May 17. The conference program was developed by the leading specialists in the gambling field. It allows participants to get the most complete information about new features and developments in all sectors of the Asian gambling market.
The organizing committee of the conference has decided to focus on the main events, recent achievements, and regional dynamics of development. Diversification of the gambling industry in Macau seems to be one of the most important topics at the exhibition. This fact is explained by the trend of world's integrated resorts to develop non-gambling related offers in the famous casino complexes. Innovations and technological advances in the field of regional online gambling, as well as modern methods of attracting customers, will be discussed separately at the Asia Global Gaming Expo 2016.
Users may sign up for this event and find the timetable of presentations and workshops on the official website of G2E Asia's. The opening ceremony of the event and VIP tour will be held at the Venetian Macao in the Sicily conference room on Tuesday, May 7 from 10:30 a.m. to afternoon. The conference will last until 4.45 p.m. of Thursday, May 19.