Such an urban transport as monorail has been available for residents and visitors of Las Vegas since 2004. The monorail connects the MGM Grand station and Sahara Avenue. Since its opening, the Las Vegas Monorail has been battling to survive. The authorities even tried to close it a few times. It has been known that the government of Clark County decided to expand the route of the not-for-profit monorail to Mandalay Bay Casino. This decision was stimulated by the record number of visitors, arriving by plane and car.
Representatives of the Southern Nevada Tourism Infrastructure Committee recommended after studying the tourism requirements over the past few years that the authorities should open a new line of the monorail. On May 3, the Clark County Commission allowed the Las Vegas Monorail Company to take money from investment earnings for the construction of the approved line. The construction of the monorail line to Mandalay Bay Casino may cost up to $100 million.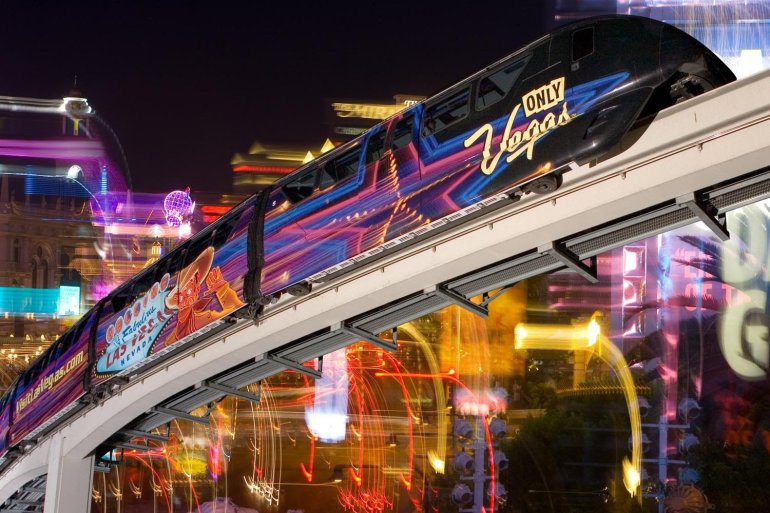 MGM Resorts has recently expanded the area occupied by the Mandalay Bay resort complex to two million square feet. The main aim of the Las Vegas Monorail Company is to deliver passengers to the conference halls and establishments, located on the Las Vegas Strip.
The expansion of Mandalay Bay contributed to a decision of the Municipal Railway to make a loop around the popular gambling house on the Vegas Strip. The appearance of a new line of the monorail allows visitors to easily ride to such casinos as Mandalay Bay, Excalibur, Luxor, as well as the popular Monte Carlo Casino, Bellagio, Mirage, and Treasure Island. Despite the fact that not all of the famous casinos are connected with the help of the Las Vegas Monorail, access to gambling establishments will be much easier.