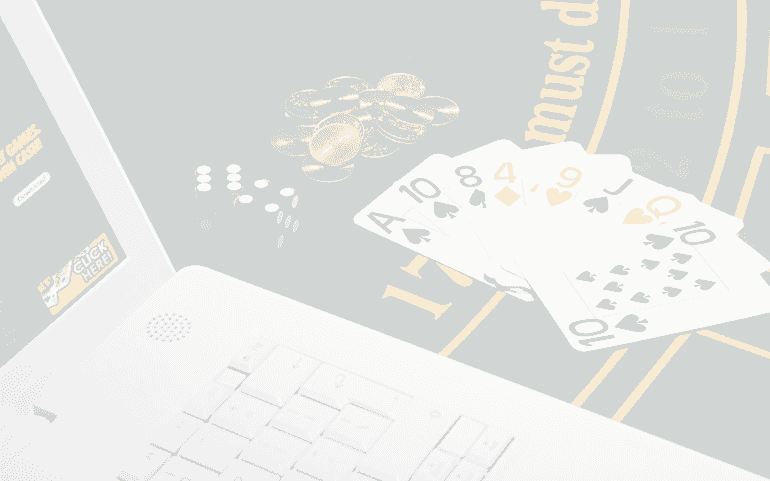 Intro
Media live casino has been working in online gambling since 2005. The developer's portfolio includes ready-made solutions for operators, allowing them to add table games with live dealers to their casinos. The developer also provides services for opening online casinos "turnkey" and a wide range of functionality in their games.

Open
Variety of games

5/10

Graphics and Design

8/10

Software and Interface

10/10

Operational stability

9/10

Cross-platform

10/10

Support

8/10

Progressive jackpots

5/10
Review Media Live Casino
The standard set of games includes Roulette, Blackjack, and Baccarat. But if desired, online casino operators can order Texas Hold'em, Caribbean Poker, Casino War, Trente et Quarante, Chemin de Fer, Sic Bo, Pai Gow, and Mahjong. The games of the company are distinguished by flexible settings, for example, the line of games "Chroma Key" allows the casino to customize the background, the interface of the game and place the logo of its institution on the screen.
The company broadcasts its games from a Studio located in Malta. And also implemented the gameplay, the broadcast of which comes from a real land-based casino. The company's games are certified by independent gambling laboratories and licensed by Malta, Great Britain, Italy, Isle of Man, Latvia, Estonia.
In addition to the direction of development of live games, Media live casino provides additional services: opening a casino on the "White Label" system, development of games based on the wishes of the customer, integration of equipment for broadcasts in any land-based casino.

Live dealers Media Live Casino
In Media Live all dealers are professionals. Before starting work, they undergo a month's training in a specialized school of the company. And only then have the right to stand at the gaming tables. Moreover, in the hall, there is always a manager who oversees the work of the croupier. The appearance of dealers is neat, and they are smiling and cheerful. Although this applies to the entire staff, some are very positive and do not stop for a second, entertaining the players, others are more reserved.

History Media Live Casino
The company was established in 2005. And only in 2007 began to develop games in the format of a live casino. Previously, it was just an operator for an online casino.
2005 – obtained a license of Malta. 
2007 – the first casino with live croupiers was created
2009 – the first ground terminal with access to live dealer games was created.
2010 – an agreement is signed with Italy Poker to integrate games with live dealers.
2011 – the company was included in the list of nominees for the EGR B2B award in the category "Supplier of the year". Obtained an Italian license.
2012 – the first broadcast from a land-based casino.
2013 – BetVictor company orders the development of its own live casino from Media Live. 
2014 – all games become available on mobile devices.
2016 – a cooperation agreement is signed with ScommesseItalia with 110 land-based bookmakers.
2017 – the company was involved in a scandal. During the RAID to find betting terminals not connected to the Italian regulator's monitoring system, there were claims against Media Live. The company denied involvement in illegal activities but nevertheless paid a fine of 685,000 Euros.
2018 – participates in the Live Gaming Awards.

Games Media Live Casino
Available games are broadcasted from the studio located in Malta, there is also a line of games (roulette) broadcast gameplay in which comes from land-based casinos located in different countries. This is quite exciting, as it creates a more realistic atmosphere. A video broadcast is seen in HD (high definition image).
To control the game uses a simple and intuitive interface that allows you to quickly adapt to the game. In case of difficulty and for detailed information about the rules of the game and betting, you can refer to the "help" section. Live chat is integrated into the game, allowing participants to communicate with each other and the dealer.
"Multi mode" is available with its help you can bet on four tables at the same time. All games are adapted to work on mobile devices.
Full list of games:
Malta Roulette is European roulette that combines bets in the additional field "Track". The broadcast comes from studios in Malta. 
VR Roulette is a version of roulette, when playing which you need to use "augmented reality glasses", it creates a very realistic atmosphere.
Roulette Sanremo – games are broadcasted from the land-based Sanremo casino in Italy. 
Roulette Perla – games are broadcasted from the land-based Nova Gorica casino in Slovenia.
Roulette Olympic – games are broadcasted from the land-based Olympic Park Casino located in Talin (Estonia). 
Automatic Roulette – automatic roulette, where the game takes place without the participation of the dealer, but it uses a real roulette wheel. This allows you to make more than 80 game rounds per hour.
Jackpot Roulette – roulette, which includes three levels of a jackpot, which are paid based on repetitions of the numbers that fall out. 
Malta Blackjack – a classic version of blackjack, the game is seen at the table, designed for seven participants.
Malta Baccarat – baccarat with an unlimited number of participants and additional bets. 
Regardless of the choice of the game, the opportunity to communicate in a live chat is offered. To help with the game, the casinoz team used detailed game statistics. For example, at the roulette table, statistics on "hot" and "cold numbers", the percentage of loss of each number and more are available.

Best live-casino Media Live Casino 2020
The company's partners are mainly European operators: Betaland, GoldBet, OptiBet, BetPoint, Gamenet.

Media Live Casino Jackpots
The progressive jackpot is provided only in the game Jackpot Roulette. There are three jackpot options: Bronze, Silver, and Gold. The jackpot is paid when one number falls at least three times (Bronze), four times (Silver) and five times (Gold).

Conclusion
Despite the fact that Media Live Casino for more than 14 years they failed to take a leading position in the segment of games for live casinos. In addition, their products are very difficult to find in popular online casinos, because it is mainly presented only in Italian institutions.
The range of games is very small, although it has a high quality of performance. A distinctive feature is a broadcast of games from land-based casinos in Italy, Slovenia and Estonia. Although competitors are also implemented in this feature.
Regarding innovations in the industry, we note the game Jackpot Roulette (jackpot in roulette).

Pros
High quality of available games
Live chat
Availability of progressive jackpot