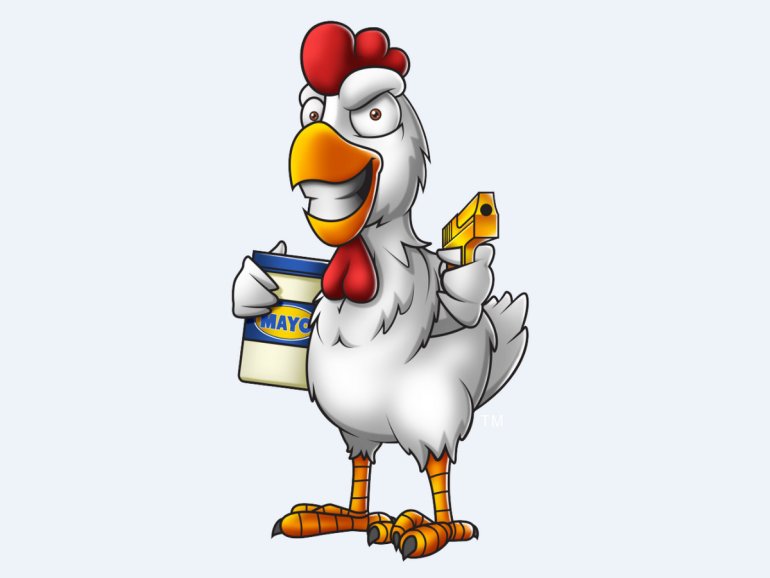 Among numerous fans of slot machines there are a lot of users who don't agree to count solely on luck. They have invented different strategies, systems, and methods that seem to be useful to achieve a positive result.
We have already stated on the pages of Casinoz that it is impossible to change the house edge in slots in any honest way. However it makes sense to describe some of betting systems, since they can diversify the monotonous gameplay and make it more exciting. In addition, many clients need a deterrent. Otherwise, they risk rapidly losing the entire bankroll.
In this article we are going to tell you about the strategy whose authors called it Chicken. Have you ever observed chickens running around the backyard in search of something tasty? Behavior of customers who play according to this system is similar to the way these chickens are behaving. Customers also move from one slot machine to the other, trying to find a slot that will be lucky.
The aim of this strategy is that the customer does not have to play the same slot several times in a single session. Besides, it can be combined with other betting systems, making it particularly attractive.
First of all, the player should determine the amount that he or she is ready to prepare for one session. Then it should be equally divided by the number of slots selected for playing. For example, the gambler has one hundred dollars and he or she wants to try his or her luck on ten slot machines. Therefore, it is allowed to spend 10 dollars while playing each slot.
After that, it is possible to start acting. While playing a particular slot, it is allowed to use any other betting system. The main thing is neither to lose more than the established amount nor to stay longer. In particular, it is possible to determine the bet size and the number of spins on the basis of the provided amount. After that, you should play and select a new slot.
It is important to bear in mind that customers should not play already used slots on the same day. If there are a lot of them, you can even make notes. It does not matter whether you win or lose. You just should neither sit at the same slot again nor change the bet. It is also prohibited to vary the number of spins.
When the player acts according to his or her plan prepared in advance, he or she can either leave the casino or create a new pattern, taking into account the available amount. This approach makes it possible to gamble responsibly without spending too much time playing a particular slot. It eliminates the probability of rapid losses and allows spending the whole evening at the casino enjoying the gameplay.
It is possible to play according to the Chicken betting system in land-based and online casinos. In the second case, it is even more convenient to follow it, since no one bothers and you can make necessary notes without running around the hall.
It is possible to test this strategy in one of the establishments included in the top ten online casinos according to the version of the portal Casinoz. Users may play almost all slots there both for free and for real money.