In various articles on the site Casinoz devoted to roulette, we have already mentioned that users should avoid American versions of this game, giving preference to French or European variations. However it is impossible to completely ignore American roulette, since many our readers regularly play it for one or the other reason.
This review focuses on the betting system, designed especially for American roulette with one or two zero sections. It is easy to guess that this strategy was developed in the United States, where this version of the game had been released and had become the most popular.
The term "six pack" means the so-called "six line", i.e. a bet that covers six numbers. These wagers form the basis of this system, although they should be combined with other types of bets.
An interesting feature of the Six Pack Plus strategy is the fact that you have to place at least five chips per spin in the current session. So, you won't get bored.
General Description
You will need at least sixty chips of the same value to start playing. You may determine their value, taking into account your financial capabilities and table limits. We recommend that you should not increase bets, because you will need some time to get comfortable.
This system can be equally well applied both in brick and mortar and online casinos. Playing on the Internet, it will be easier to memorize the scheme for the arrangement of chips without using your notes.
Step by Step
So, you need to purchase the necessary amount of chips, including valuable casino chips or coloured tokens, whose value can be selected directly at the roulette table.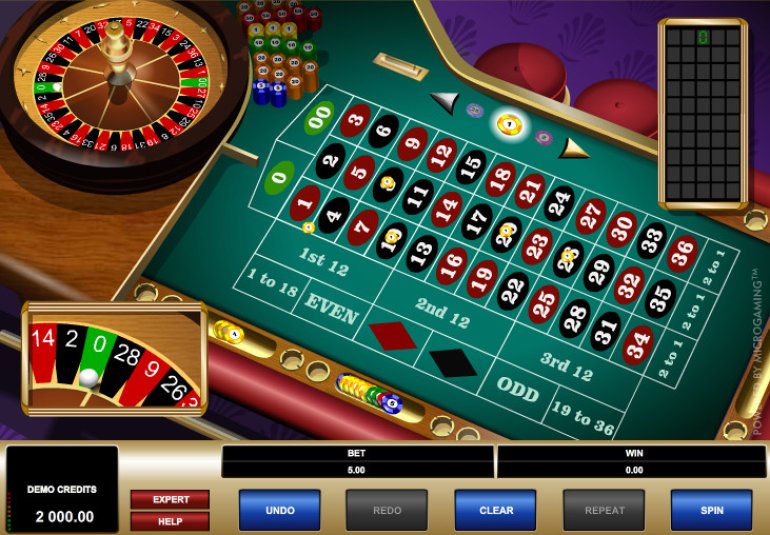 There is no preliminary stage, i.e. you do not need to find out the outcomes of the previous spins, memorizing winning numbers and waiting for the right moment to enter the gameplay. You can start playing as soon as you will come to the table.
You should make bets according to the following scheme, placing one token on each of the described positions.
The first spin - six line 1-6, straight up numbers - 8, 10, 20, and 26. Users cover ten numbers with five tokens. If your six line bet wins, you're in the black. You win one chip. If any of the other four numbers comes up, you will win 31 chips.
The second spin - If you lose the previous round, repeat your bets. If you win, double the number of tokens at the same positions (now the wager is equal to ten chips.)
The third spin - If you lose again, repeat everything according to the initial scheme: one chip should be placed on the five sectors mentioned above. If a six line bet wins after the second spin, raise that bet by one chip. If any straight up number wins, raise your bet by one at all your positions.
Follow this scheme (raising your bets on the mentioned sectors if you win and reducing it till one token if you lose) until you reach your aim. It is up to you to determine it. Fans of the Six Pack Plus strategy usually stop at 120 to 180 chips.
If you play American roulette according to this betting system, each time the ball falls into one of the pockets no further than two sectors from your number. Therefore, the gameplay is incredibly exciting, because it seems that the victory is always very close.
Versions
The strategy provides the following betting patterns:
Six line 31-36, straight up numbers - 0, 00, 29, and 30
Six line 28-33, straight up numbers - 00, 22, 24, and 35
Six line 19-24, straight up numbers - 1, 2, 4, and 26
Six line 13-18, straight up numbers - 11, 12, 27, and 28
Six line 10-15, straight up numbers - 16, 17, 18, and 28
Six line 4-9, straight up numbers - 10, 13, 14, and 15
Six line 1-6, straight up numbers - 8, 10, 20, and 26
You can change them after any loss, when it is necessary to start with one chip for each position. If you win, you should follow the same arrangement of chips.
Conclusion
To be sure, this is a quite interesting betting system for American roulette that can diversify your pastime and make the gameplay more exciting and less chaotic.
However don't hope that it will bring your incredible profits. The Six Pack Plus betting system will not help you to reduce the house edge that is established for this game. So, neither it nor any other strategy will help you to beat roulette.
We are going to remind you that the outcomes of individual spins are not related to each other, so it makes no sense to make decisions in the current round, taking into consideration the outcomes of the previous spins.
We will be glad to know your opinion about the Six Pack Plus betting system. Write comments about this system and rate it using ten-point grading scale.