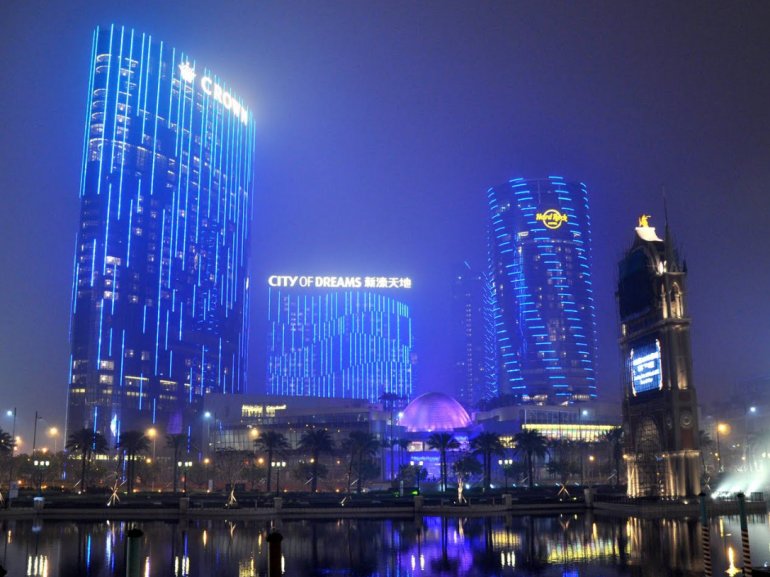 The unique entertainment complex City of Dreams is located in Cotai, Macau. The resort fully justifies its title, since it combines the incredible non-gambling related offers, various amazing accommodation options, a wide range of restaurants specializing in local and international cuisine, and numerous brand shops, with the best advances in gaming technology.
City of Dreams is owned and operated by the Chinese Melco Crown Entertainment. The resort is located directly opposite to a cult casino and its main competitor The Venetian Macao, owned by Las Vegas Sands Corp.
Description
City of Dreams offers an incredible set of entertainment opportunities for visitors with any financial capacities. The casino offers a wide range of stylish bars and cafes, multimedia attractions, numerous swimming pools, sculptures, and fountains. There is the most popular Asian nightclub called Cubic. It also offers the spectacular water-based shows, held at the Dancing Water Theatre and The Bubble.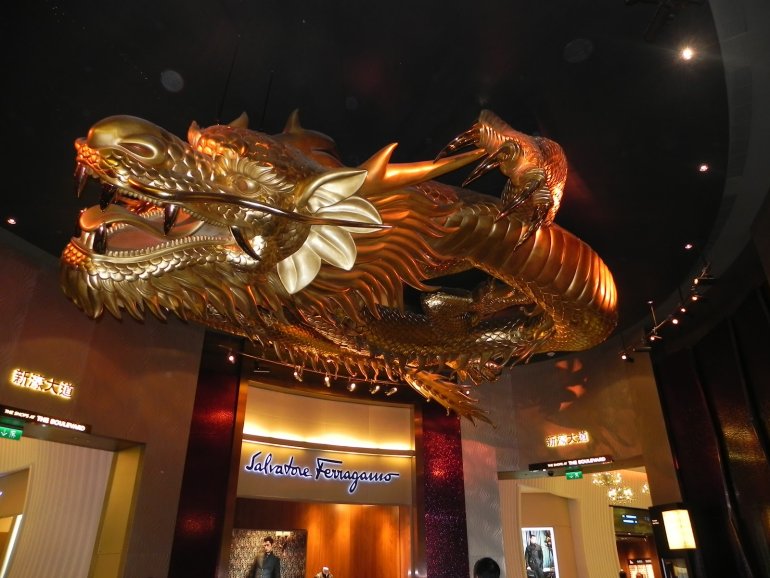 The complex includes:
36-storey Crown Towers with 290 rooms and suites;
32-storey Grand Hyatt Macau that offers 790 rooms, huge ball-room, spa, tennis courts, fitness center, swimming pool, two restaurants, and two bars;
37-storey Hard Rock Hotel with 322 rooms, swimming pool, spa, bars, and a museum that offers belongings of famous celebrities, including Michael Jackson, Jackie Chan, and Madonna, as exhibit items.
In addition, City of Dream has an entertainment area called SOHO. It includes 16 restaurants and bars.
Fans of gambling will be able to get an unforgettable experience at the exclusive casino, which occupies 420,000 square feet. The gambling house offers over 450 gaming tables and more than 1,500 video slots.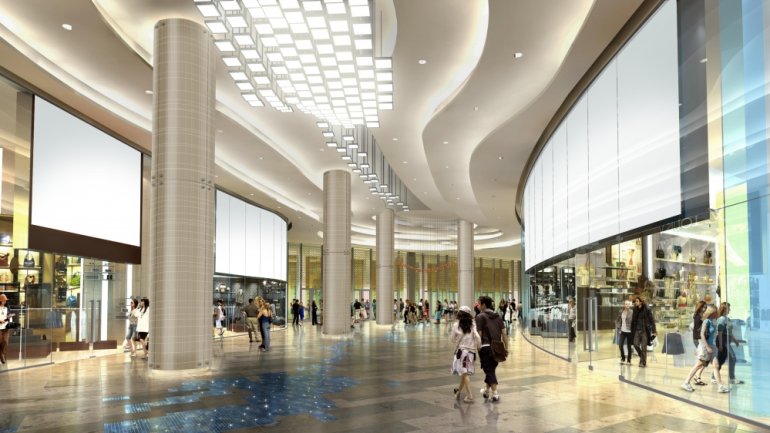 Gamblers have an opportunity to try their luck in a few gambling halls that are located on the two floors of the building.
History
The official opening ceremony of the first phase of City of Dreams was held on June 1, 2009. In November of the same year, Grand Hyatt Hotel and the first of the two water theaters called The Bubble opened their doors. The second Dancing Water Theatre was opened in September 2010. It holds one of the largest water-based shows in the world.
Casino
City of Dreams occupies two floors and covers an area of over 420 thousand square feet. One of the leading casinos in the world provides customers with 450 gaming tables and 1,514 video slots.
Table Games
At the first level of the splendid casino users can find 270 gaming tables with a wide range of popular gambling games of the most common genres and formats. Bets range from 50 Hong Kong dollars to several million in luxurious VIP rooms. The establishment is thought out to the last detail in order to meet the demands of a wide range of gamblers.
Slot Machines
City of Dreams offers an incredible diversity of slot machines. Their range varies from the traditional one-armed bandits to the high-tech modern video slots. The bet size ranges between five cents and 5 million Hong Kong dollars. The casino provides numerous games with progressive jackpots, including such popular local models as Fortuna Trio, Fa Fa Fa, and Duo Fu Duo Cai.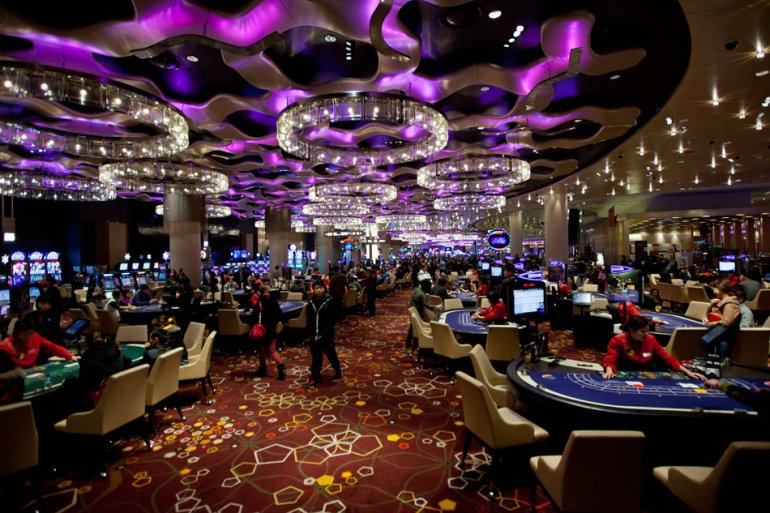 To start playing, customers of the casino should exchange cash for tickets in a special machine. Then these special tickets can be used either while playing any slot machine or to be given to the cashier for exchange.
Various table games are available at the casino: baccarat, blackjack, roulette, Caribbean Stud Poker, three card poker, sic bo, three card baccarat, Texas Hold'em poker, etc. Needless to say, tables with different betting limits are available.
Entertainment
The House of Dancing Water is a zest of City of Dreams. Investors spent about two billion dollars on its construction. This water theatre holds the largest world's water-based show. It is an unforgettably amazing water-based enchanting spectacle. The building of the Dancing Water Theatre was designed for 2,000 seats.
The Dancing Water Theatre enjoys an incredible popularity not only among residents of Hong Kong and Macau but also among foreign tourists. This charming show, which attracts a huge number of visitors, has a positive impact on the whole complex.
City of Dreams is attractive to the younger generation thanks to the largest and most respectable nightclub in Macau. The CUBIC is located on the territory that exceeds 26 thousand square feet. It established new standards of the city's nightlife. This extraordinary nightclub has two levels and is equipped with a custom-built dance floor.
Guests are provided with multi-functional VIP party rooms, modern sound systems, signature cocktails, and ultra-stylish lighting. The CUBIC regularly organizes parties with participations of the world-famous DJs.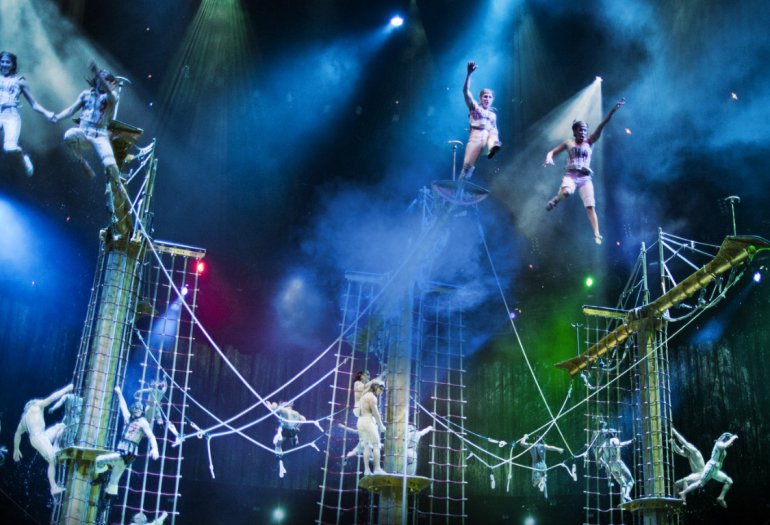 The resort complex can offer customers various ways of accommodation and meet the diverse tastes of different guests from all over the world. Currently, City of Dreams has Crown Towers Hotel, Hard Rock Hotel, and Grand Hyatt Macau, which are ready to offer 1,400 standard and deluxe rooms. The fifth hotel tower will be opened at City of Dreams in 2018.
City of Dreams is willing to satisfy the most demanding requirements with its huge range of high-level restaurants. The complex offers more than 20 catering establishments, including the top Michelin-starred Chinese restaurant Jade Dragon and modern tasting room of the French restaurant.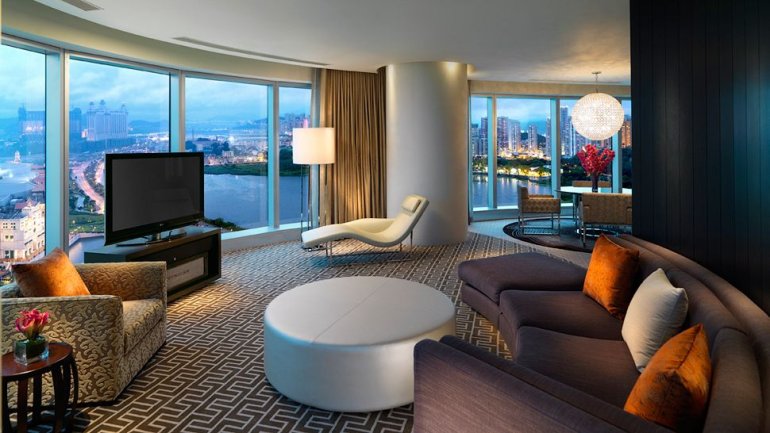 On the first floor of the casino visitors can find SOHO and its numerous cafes and bars. City of Dreams did a real revolution in the food services in Macau by its diverse cuisine, exquisite bars, and daily live performances.
There are boutiques of the most popular companies at City of Dreams. Fine jewelry and watches, clothing manufactured by famous designers, and representative offices of the leading makeup brands will satisfy any shopaholic.
Conclusion
City of Dreams is fully consistent with the conception of an ideal place where all guests are provided with the conditions that allow them to feel like residents of the city of dreams. Exquisite restaurants, swimming pools, hotels, unforgettable live performances, and various gambling-related offers provide customers with the opportunity to enjoy positive emotions.