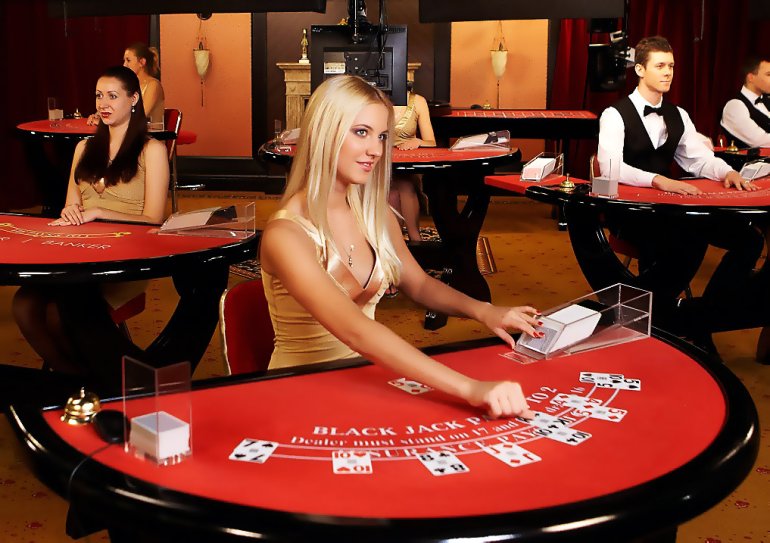 Card Counters' Problems
Card counting in blackjack allows players a mathematical advantage over the casino. For this reason, almost all gambling clubs try to prohibit counting. They do not want customers to beat them in the long run.
In land-based casinos, you may be asked to leave only because a pit boss does not like your betting system. If you often change the bet size, they may suspect you of counting cards. At a minimum, they will create unbearable gambling conditions - and you will leave anyway.
Online casinos can not track each client's game progress, so they solve the problem with counters much more effortlessly. They mix all the cards involved in the game before each new round.
Thus, the discarded cards are not held in the tray, and the whole shoe takes part in every deal.
This approach helps the casino beat card counters even in the most profitable types of blackjack.
Card Counting at Live Casinos
But a few years ago, online casinos offered an opportunity to play blackjack with live dealers. They do not shuffle decks after each round and deal real cards following the standard land-based casino rules. It seems that card counting makes sense in live casinos. But how effective can it be in this case? Are there some pitfalls? Unfortunately, there are.
One of the critical factors in the effectiveness of card counting is the depth of cutting decks in front of their bookmarked deck. The more cards left in the game after cutting, the higher the probability of winning at counting cards. Each counter knows that.
But in live online blackjack, dealers use about half of the shoe. In other words, in an 8-deck blackjack, they start shuffling the cards when they have used about four decks.
Online casino rules may change such procedures or hide them behind vague wording about shuffling at regular intervals. In the second case, as you can guess, there will be no more than half of all the cards in the game.
So, you can not successfully count cards in blackjack with live dealers in online casinos. Counting will rarely be enough, high or low, so you can vary the size according to the rates or make changes to the basic strategy.
We can not say that card counting does not help to win at all, but its efficacy is too insignificant. And it is simply not enough to gain an advantage over the casino.
Should You Count Cards in Live Blackjack?
Summing up all the above, counting cards in blackjack with live dealers can be helpful but do not expect too much. If you have mastered one of these systems, and they do not prevent you from making the right decisions by the basic strategy, go ahead!
But we must warn you that you will hardly succeed in card counting while playing blackjack with live dealers online. It will not be enough to get an edge over the casino.
We would like to see your opinions, and we will be happy if you can prove to us that card counting in live blackjack is worth trying!