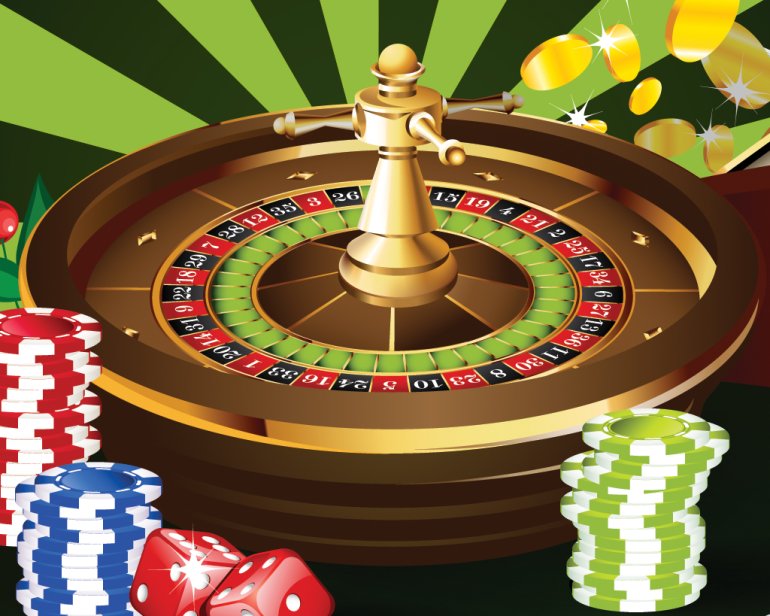 A few years ago, many fans of online gambling had to search hard in order to find a respectable online casino focused on Russian-speaking customers, since many foreign operators did not consider seriously the audience from the post-Soviet countries. Almost all Russian-speaking establishments used to run on software, created by Russian programmers or at least owned by locals.
As it always happens at the initial stages of the development of any industry, the first Russian online casinos had terrible quality, and really great establishments could be counted on the fingers of one hand.
The situation has recently changed dramatically. The largest online gambling software manufacturers started russifying all the new games that they were releasing, and the best casinos translated their interfaces into Russian, providing players who spoke this language and lived in countries where it was widespread with access to all their services.
At the same time, many establishments that are owned by the Russian companies opened their offices in offshore zones and obtained licenses of local governments. So, now they are operating in accordance with the legislation requirements of these countries. This is primarily related to the new rules for the gambling business in the Russian Federation.
Therefore, now it makes sense to speak not about Russian casinos, forming an individual category based on the territorial principle (which is useless in the case of online casinos), but rather about casinos with Russian interface, which can be either basic or additional.
It should also be admitted that the Russian Internet still has sites that can hardly be called high-quality online casinos, despite the fact that they offer services in the field of gambling. We believe that their existence is coming to an end due to the increasing competition. However it is impossible to ignore them.
Let's try to systematize (even in a quite conditional way) the Russian-language casinos.
Script Casinos
Such resources are created using java-scripts. Most of them are true "fakes", which have a very limited range of bad-quality games, poor functionality, primitive design, and a lot of other disadvantages. There are no download-based versions. Payments can be mainly made via WebMoney, SMS, and other anonymous systems. To be sure, they are not licensed.
Of course, we recommend that you should avoid such establishments. Their services have very bad quality, and their integrity is not confirmed. If any problems arise, you will never achieve justice.
Little-known brands
The Russian segment of the Internet offers a lot of cheap flash casinos running on software released by little-known developers (e.g., Casino for Sale). In general, all of them have the same structure and a standard set of games. They can be noticed at first sight, even if these casinos have some unique features of the design. Usually they operate without licenses. They neither please customers with generous bonuses nor hold tournaments. In short, they just want to get their heads above water. However these casinos gradually disappear from the online gambling market.
Own Software
Some Russian online casinos use their own software. They may look more attractive and offer a more diverse range of games, bonuses, and promotions. However their products cannot be compared with the platforms of world-renowned brands.
Is it worth gambling at such casinos? It is up to you to decide, but we do not recommend that you should play there.
They may seem to be interesting, but nobody can guarantee their reliability, and the service quality is not the highest.
Famous Russian Brands
Casinos that use software of the most hyped Russian brands (e.g., Globo) are significantly better than the brands mentioned above. They provide a huge range of exciting games of different genres, progressive jackpots, numerous tournaments, bonuses, promotions, and so on.
However these casinos can be quite unreliable, so you cannot fully trust them. Anyway, there are a lot of negative comments about their operations on the corresponding websites and forums (read at least the opinions of gamblers on the site Casinoz.)
Little-Known Brands
Since the online gambling operators have realized that the Russian-speaking audience has an enormous potential, many new companies, which manufacture games of chance, have started to translate their interfaces into Russian. Reviews of such manufacturers can be found in the special section of our portal.
Their products can be usually found at multi-platform casinos running on software of several brands. It is difficult to evaluate such gaming portals. You have to become familiar with their pros and cons in each case individually.
We have already tested online games developed by many new companies. We want to emphasize that the range of many gambling houses has great models with cool graphics, interesting features, high theoretical payout percentage, and many other advantages. In addition, their products are certified.
Famous Brands
Playtech, Microgaming, Net Entertainment, Novomatic and other companies that are market leaders release Russified versions of the best slot machines, video poker games, and other casino games of chance. It is enough to test their models at least once and compare them to the products of the manufacturers described above in order to understand how big the difference is.
However not only the quality is taken into consideration.
Casinos running on platforms of famous brands have reliable licenses.
They cooperate with independent audit firms and do not hide information about the owners.
Such gambling houses offer great bonuses, hold excellent promotions, allow funding accounts by convenient methods, and have a lot of other advantages.
To be sure, we recommend that readers of Casinoz should prefer such casinos. Our reviews will help you to choose the most suitable site, and comments of our users will allow making the overall impression of any establishment before you try to test it personally.
In short, be wise and take the time to search for the best offers.