Online gambling is evolving and improving, so that the gameplay at online casinos is becoming more convenient and enjoyable. This article written by experts of Casinoz.biz covers several functional features of slot machines that make such video slots as convenient as possible.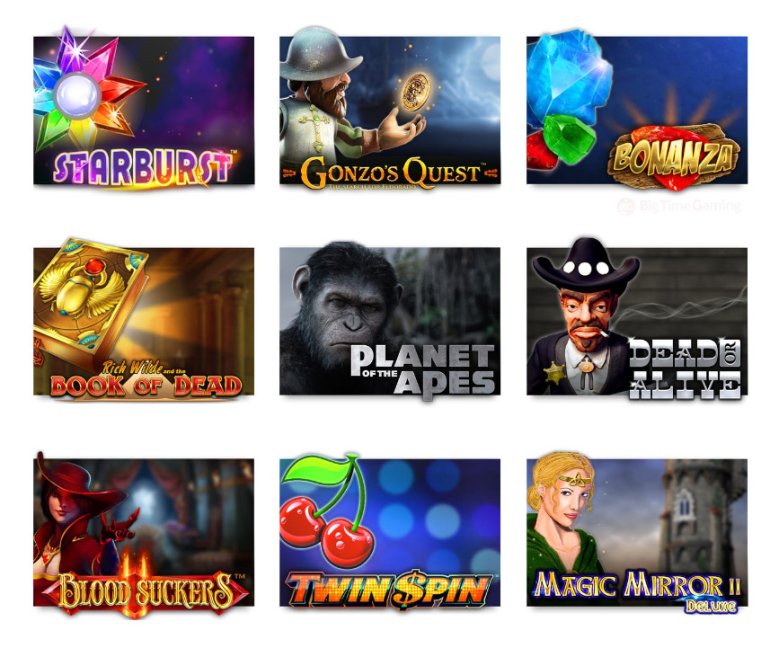 Some of the options discussed in our article are available in the games manufactured by various developers. Others are unique developments of separate companies. In any case, if you enjoy playing slot machines, you should know about them.
So, let's start.
Instructions
When you run most slots made by popular brands, a screen with a description of bonus features shows up. We are talking primarily about a demonstration of free spins, unusual ways of forming combinations or unique bonus options.
A user-friendly instruction that explains functions of the main interface elements is much less common, although such manuals are very convenient for novice gamblers. The screenshot made by reviewers of Casinoz in the Freemasons Fortune slot machine by Booming Games is worth paying attention.
Bonuses Animation  
Many modern gaming machines offer incredibly spectacular bonus rounds, which have very complicated rules. Moreover, it is not always possible to participate in them, since they rarely become activated. How is it possible to find out whether a bonus is worth waiting or not?
Some manufacturers provide fans of gambling with the opportunity to watch a demo version of bonus rounds in a special section of the rules. Sometimes, there is a button situated directly on the control panel that launches a movie on the main screen. This seems to be really convenient.
Various Ways to Choose a Bet Size
Software developers can offer different ways of selecting a bet size when playing slots. In the bulk of models, it should be equal for all the active lines, although there are some slots where it is allowed to choose different bets for various lines.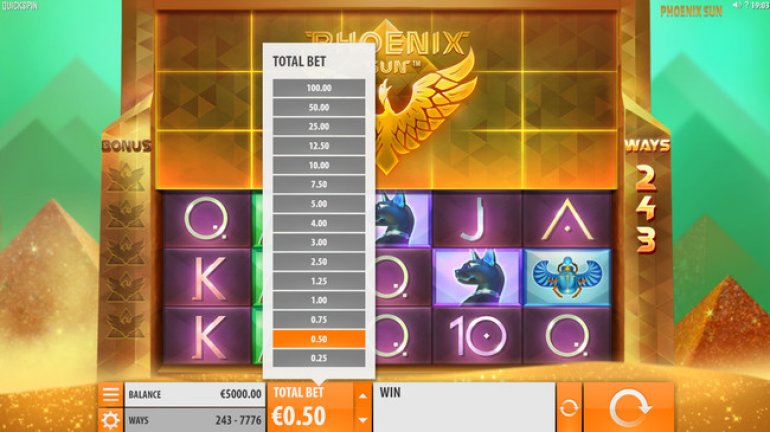 It is usually necessary to make a bet per line. Sometimes gamblers should mention the number and denomination of coins. In other cases, the size in credits has to be selected. If you like changing the bet size frequently, you will enjoy playing slots that have a separate panel with detailed betting parameters and an extra window for quick selection of bets. 
Autoplay Parameters
Autoplay mode in video slots does not seem to be extraordinary nowadays. You can hardly find a model which does not allow selecting a bet size. Then you should just click on a button and watch how the slot launches spins.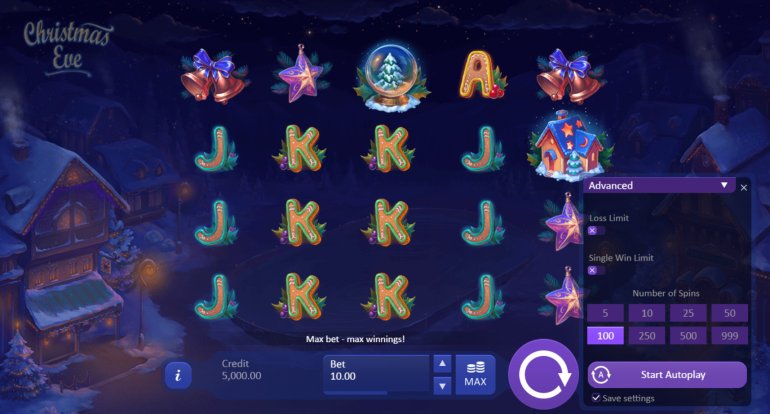 Functional settings of this mode seem to be a nice addition to this feature. Slots manufactured by some developers allow selecting the number of spins, limits for losses and winnings, time limits, and even conditions for turning off the autoplay (for example, when a bonus round starts). Such functions allow gamblers to control their activities, which is very useful in many situations.
Information on Symbols
All slots at online casinos without exception have a payout table. It can show the coefficients that are used to calculate your payout and demonstrate the size of the potential payout for each of the combinations available taking into account the current bet size.
However in some modern models it is possible to find information about each symbol directly on the main screen. If you click on the image located directly on the reel, a pop-up window with data about that element shows up. This allows getting acquainted with the game much faster.
How to Select the Quality of Graphics
Manufacturers of online games of chance for virtual casinos treat customizable parameters in their models in different ways. Some developers allow users to adjust numerous options, while others provide gamblers with the opportunity to regulate the sound only.
Some companies implement graphics quality settings in their slots. This is convenient, since sometimes you can use only the low-speed Internet. In this case, spectacular animation makes the application run slowly.
How to Turn off Animation?
This parameter is similar to the previous one, although we are talking not only about improving performance. In some games, animation can last too much time. Initially, it seems to be interesting, but then it starts getting you bored and becomes annoying.
That's why it is important to have an opportunity to turn off any animation in the settings or run through it using a button that launches and stops spins. Fortunately, this function is available in models made by many manufacturers.
Embedded Betting Systems
Although if you play video slots in accordance with defined betting algorithms, it does not allow you to reduce the house edge, such systems provide you with some advantages. For example, they allow you to regulate your gambling sessions and control expenses.
Slots manufactured by Elk Studios have built-in systems. It is necessary to choose one of them and select a bet size. Then the application will automatically change the bet amount depending on the conditions. In detail the method is described in the article available on the Casinoz website.
Conclusions
We have surely forgotten to mention some rare but user-friendly functions available in the interface of one or the other video slot. Feel free to tell us about such slots in the comments.
P.S. If this topic is interesting to you, we recommend that you should return to this article from time to time. It will be updated.