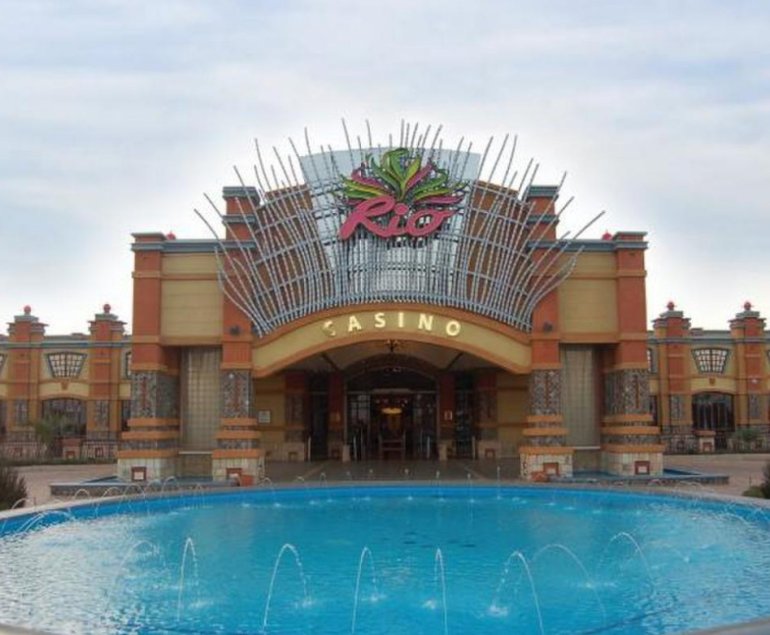 Rio Casino Resort is the largest casino in the Southern Hemisphere. It is located in Klerksdorp, South Africa. The gambling house serves as a magnet for visitors due to its exotic and colorful shows. This casino was inspired by the passion and colors of the Brazilian carnival in Rio de Janeiro. It is situated in a two-hour drive from Johannesburg. Actually, the casino seems to be one of the most popular facilities in South Africa.
History
The first magistrate of a small community Jacob de C'lerq had settled in this region in 1837 and gave his name to the city, which became inhabited primarily by gold miners. The discovery of gold deposits of Klerksdorp in 1886 filled the city with those who were searching for easy money. Nowadays, Klerksdorp is a large mining and agricultural center. It is also supposed to be the second biggest grain cooperative in the world.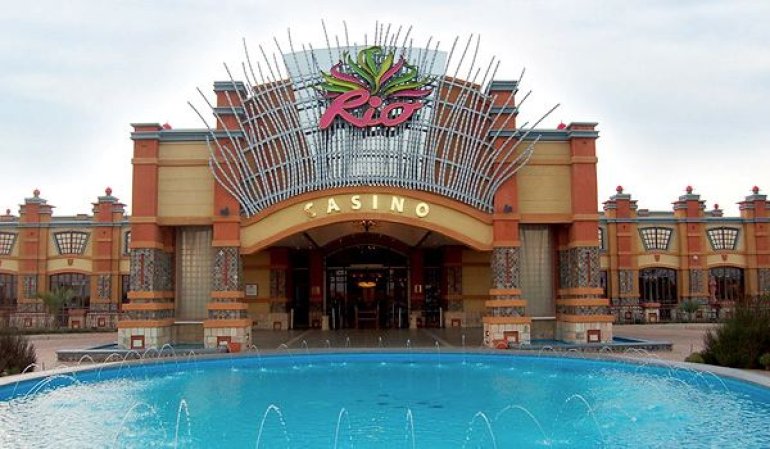 Rio Casino Resort (formerly known as Tusk Rio Casino Resort) was opened in May 2002. In August 2006, Peermont Global Tusk Resorts purchased and renamed the facility. Its new title was Rio Casino Resort. The acquisition was made in order to increase the number of casino games and expand the influence of the operator, which had licenses for providing gambling activities in this region.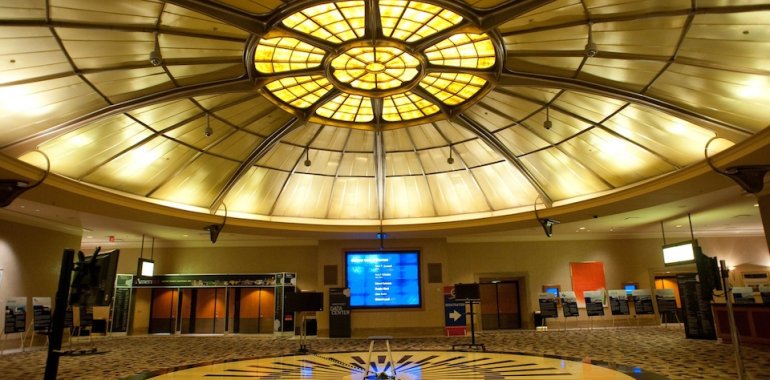 Shortly after the acquisition, a new hotel with a huge conference hall was constructed near the casino. It was called Peermont Metcourt Rio. It became the first property of Peermont with the opportunity of both accommodation and organization of international meetings.
Casino
Rio provides customers with all the features of the first-class resort complex. The bizarre resort impresses by a variety of game options.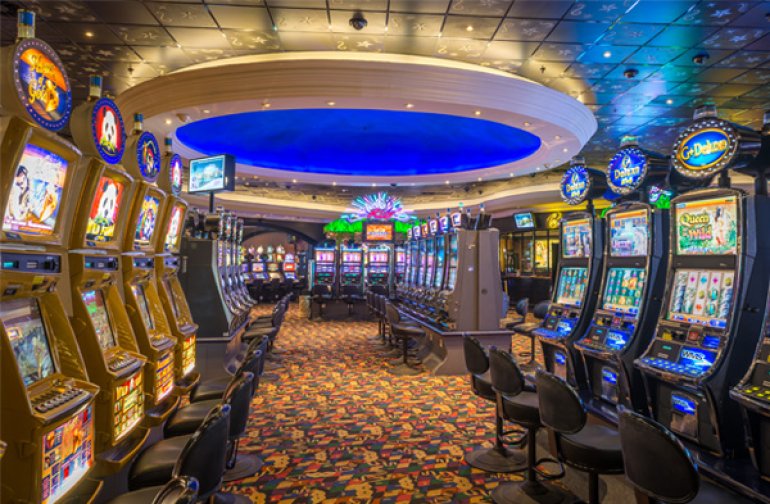 The 25,000-square-meter property offers three hundred modern slot machines. In addition, it provides over a dozen blackjack, poker and roulette tables. The bright lights of Rio Hotel Casino attract fans of gambling from all over the world.
The exclusive VIP hall called Salon Privé will satisfy even the most demanding high rollers. Every Sunday the gambling house holds a poker tournament whose prize pool is very high. This event also provides very favorable terms and conditions.
The casino has rooms for smokers and non-smokers.

Winners Circle System
The loyalty program is widely developed in the gambling house. It is called Winners Circle. The system ensures players with generous rewards, exclusive promotions and offers. Peermont Winners Circle has four levels. Each of them is marked by a card of a certain color: burgundy, gold, silver, and black. As soon as you reach a new level, you may receive higher rewards, discounts, and benefits.
When a client becomes a member of the Winners Circle loyalty program, he or she obtains the Maroon status. To reach a next level, it is necessary to earn a certain number of bonus points within three months. As for the most active customers who place huge bets, they will be awarded a prestigious gold card (Winners Circle Gold Card).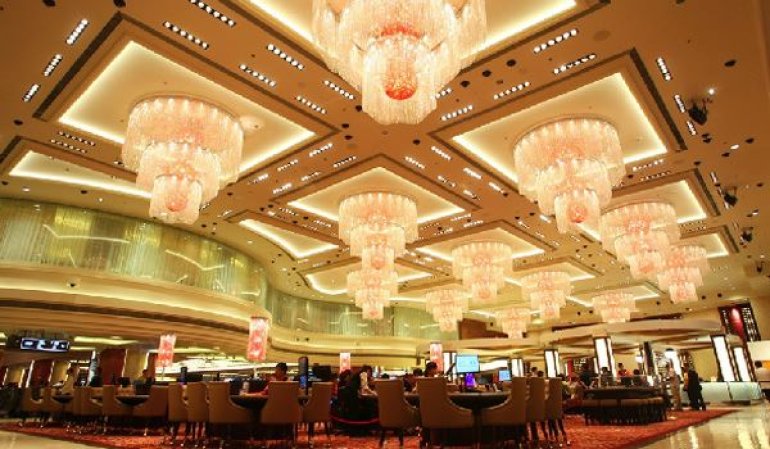 When you move to the next level, your average bet size and playing time are taken into consideration. Users may become members of the club for free and almost instantly. To participate in the loyalty program, you should provide your passport or any other identity document and you will be rewarded with a card of the prestigious club.
Bonus points are accumulated on your card account and can be redeemed for credits, as well as used to purchase
various goods in the shops located on the territory of the complex. Members of Peermont Winners Circle have access to free drinks, coupons for visiting restaurants, and the opportunity to participate in tournaments.
Hotels and Entertainment
Trying to justify its title, Rio Casino Resort provides its customers with the relaxing atmosphere of the unstoppable Brazilian carnival. In addition to the incredible casino offers, users may enjoy fantastic jackpots and bonus programs.
Besides, guests of the facility will be pleased with its conference hall that allows holding international top-level meetings.
When adults enjoy exquisite dishes at the restaurants which can serve thousands of visitors, their children can have fun on the numerous playgrounds and in recreation areas.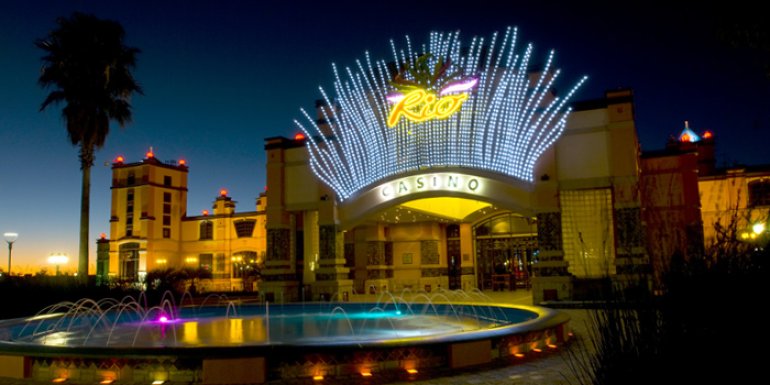 In addition, all customers can take part in paintball battles, diving, golf games, or karting. Thanks to the preserved gold mines, visitors of Klerksdorp can see how gold was extracted in the 18th century.
Guests of the Metcourt Hotel at the Rio Hotel Casino Convention Resort can enjoy seventy rooms:
Thirty standard rooms,
Twenty royal rooms,
Nine deluxe rooms,
Six Superior King rooms,
Four luxury rooms,
One room for disabled persons.
A terrace, swimming pool, buffet restaurant, bar, free Internet access, conference room, and various family entertainment experiences are available.

Restaurants
Several top-level restaurants are open on the territory of the complex:
F.L.A.G. Cafe is a modern restaurant located on the ground floor of the Peermont Metcourt Hotel. It allows guests to enjoy unsurpassed buffet meals during the day. In the evening customers may eat à la carte. The hall with a zone for smokers has 94 seats.
Karamba Grillhouse will be appreciated by fans of meat food, since its menu offers excellent steaks, popular South African meat dishes,+ and a diverse wine list.
Moo Bar is a bar dedicated to cows. Both interior and exterior are devoted to cattle. It offers an impressive range of cocktails and snacks.
To be sure, all restaurants and cafes provide the highest level of services.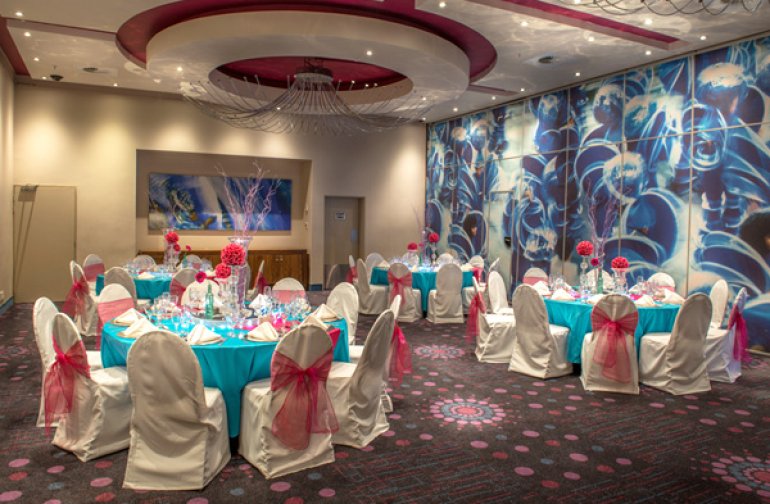 Conclusions
An incredible gambling house designed in a Brazilian style, located in South Africa, can impress even the most experienced tourists and gamblers. It is not only the largest casino in the Southern Hemisphere, but also a family entertainment and recreation centre, which should be visited at least once.
If you have ever visited Rio Casino Resort, feel free to tell readers of the portal Casinoz about your impressions. Write them in the comments.