Fortunately, developers of gambling games for online casinos do not forget about the fans of time-tested books while choosing the theme for new video slots. From time to time, software manufacturers find inspiration in classical and contemporary literature, delighting us with cool video slots in which the famous characters of novels serve as protagonists.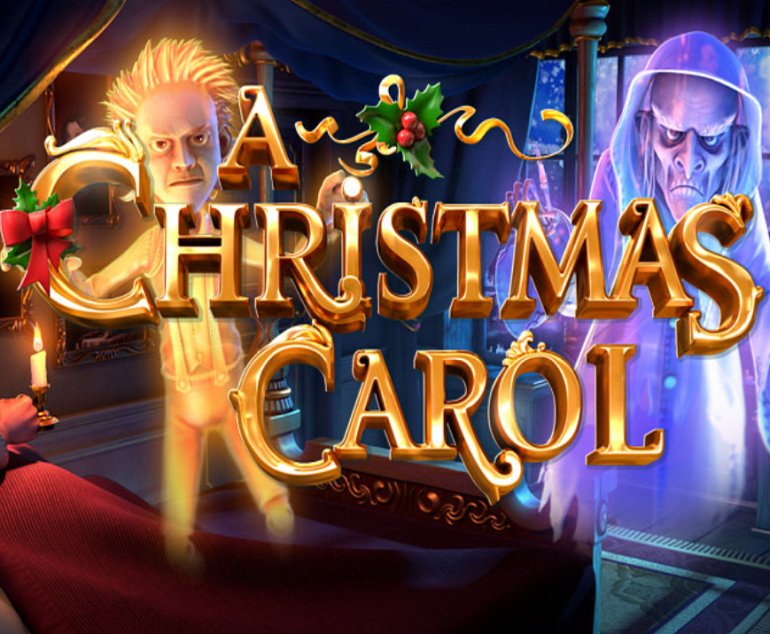 The portal Casinoz has prepared for you a review article about these games. Detailed reviews of these models can be found by following the links.
It should be noted in advance that we don't discuss the video slots devoted to folk tales, myths, and legends of different nations, as well as comics. One Thousand and One Nights has deserved a separate article. This compilation does not include slot machines created on the basis of films inspired by famous novels (e.g., Game of Thrones or The Godfather).
So, let's start.
20,000 Leagues Under the Sea
Jules Verne's science fiction novel about the Nautilus submarine and its Captain Nemo has inspired the developers of Cryptologic to create a video slot called 20,000 Leagues.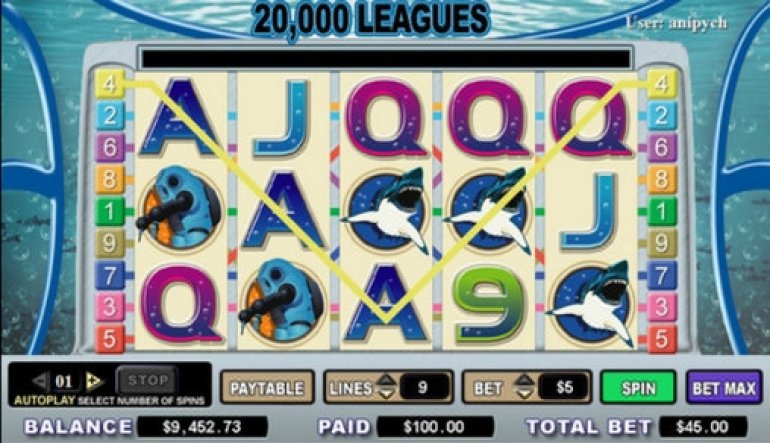 The game was released a few years ago, so now it may seem to be somewhat old-fashioned, but it was indeed very popular, so we could not help drawing your attention to it. However we are sure that it will be interesting to many of our readers.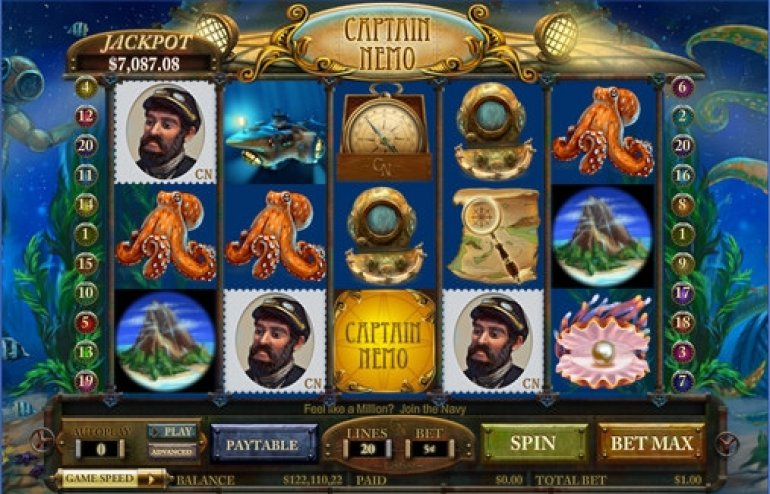 Captain Nemo slot machine released by the same manufacturer has a more modern look. Spectacular graphics, stylish design, numerous gameplay options, amazing bonus rounds are the features of this game, which everyone will enjoy.
It is also worth remembering the video slot called Nemo's Voyage. It was released by WMS Gaming. This game impresses by various special versions of a wild symbol. It is able not only to replace other pictures but also to perform all kinds of bonus features.
Three Musketeers
Immortal works of Alexandre Dumas have generated a huge amount of adaptations, cartoons, and works of other genres created under the influence of this cult novel. The developers of slot machines periodically release video slots about the adventures of Athos, Porthos, Aramis, and D'Artagnan.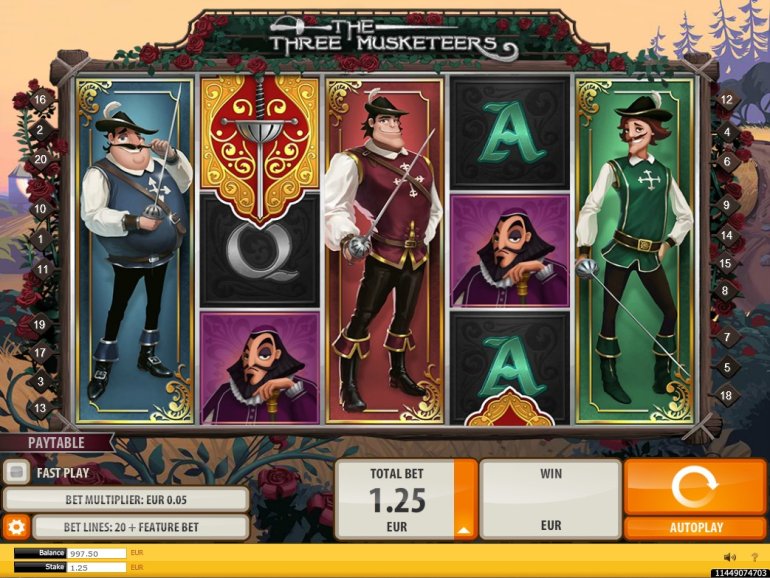 The most interesting models about the Musketeers have been already considered in a separate article, so we will not provide this information once again. We just want to add that our readers definitely need to test The Three Musketeers and the Queen's Diamond released by Playtech and The Three Musketeers manufactured by Quickspin. They are really exciting games with an incredible design.
Sherlock Holmes
The most famous private detective in the world was born in the imagination of the writer Arthur Conan Doyle. He became a character of several gambling machines developed by different manufacturers.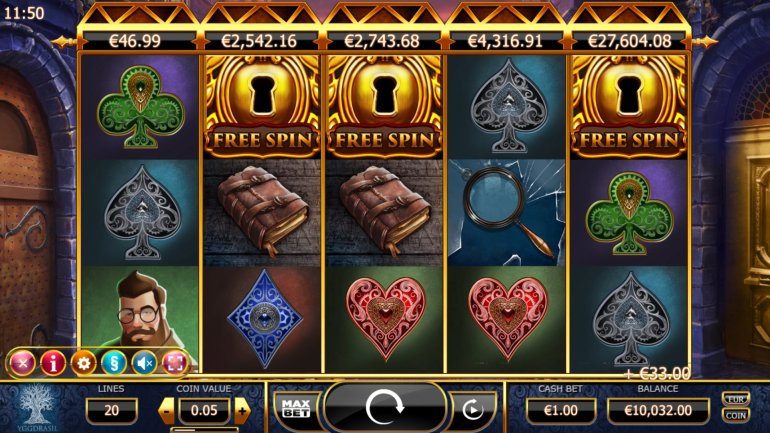 Let's start from the game called Holmes and the Stolen Stones and released by Yggdrasil Gaming. According to its plot, the famous detective should find the stolen diamonds. This is an excellent video slot with unique features of bonus rounds, free spins, and unusual system of progressive jackpots.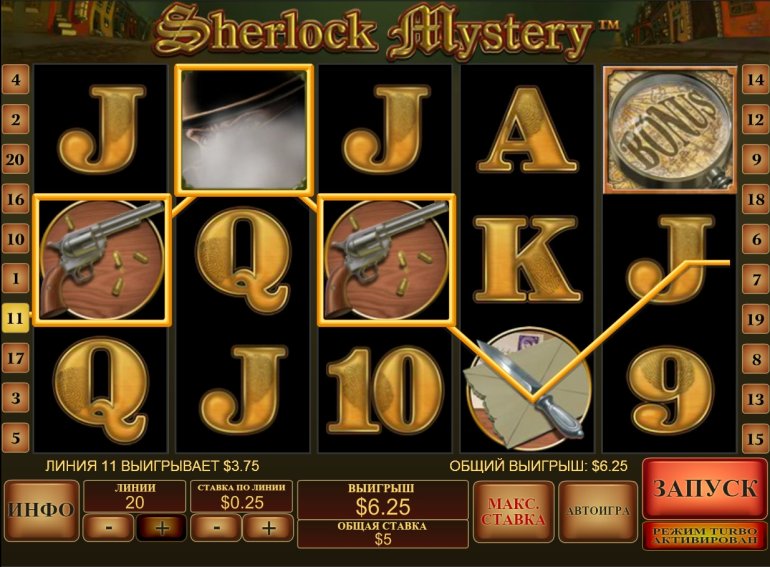 Developers of Playtech have dedicated to it an excellent model called Sherlock Mystery. They have implemented great bonus rounds and other exciting options in it.
Creative employees of iSoftBet have released Baker Street slot machine with a bonus round and other interesting gameplay features.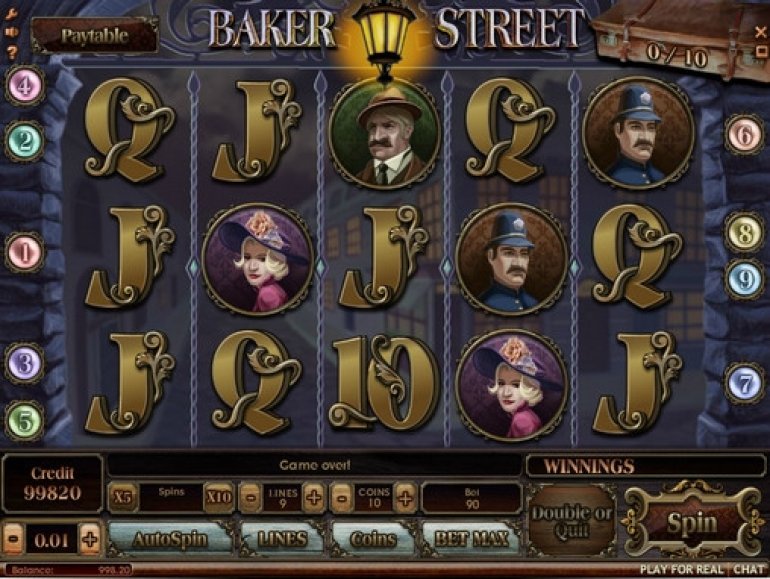 A quite good model called 221B Baker Street was released by Merkur. It has unusual gameplay features and unique design.
Sherlock Holmes slot machine released by Alfaplay seems to be slightly inferior to the games mentioned above, but it is very exciting.
The Ingenious Gentleman Don Quixote of La Mancha
The excellent The Riches of Don Quixote gambling machine manufactured by Playtech is devoted to the stunning literary work of Miguel de Cervantes. It is very colorful and atmospheric.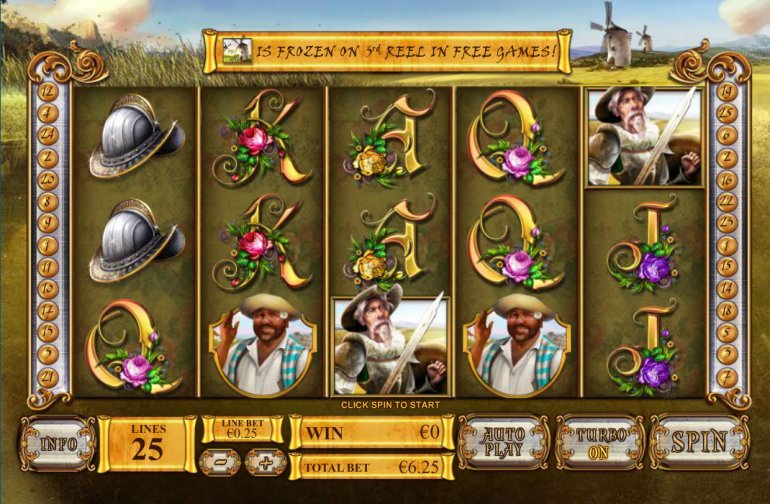 As for the gameplay, it impresses by free spins and special symbols with advanced features. Users can play using both web-based and download-based versions.
Alice's Adventures in Wonderland
The world-famous Lewis Carroll's fairy tale is especially popular among specialists of companies that manufacture slot machines for online casinos. Several very interesting developments of major brands, including WMS Gaming, Ash Gaming, iSoftBet, Gamesys, Playtech, SkillonNet, and Alfaplay, are dedicated to it.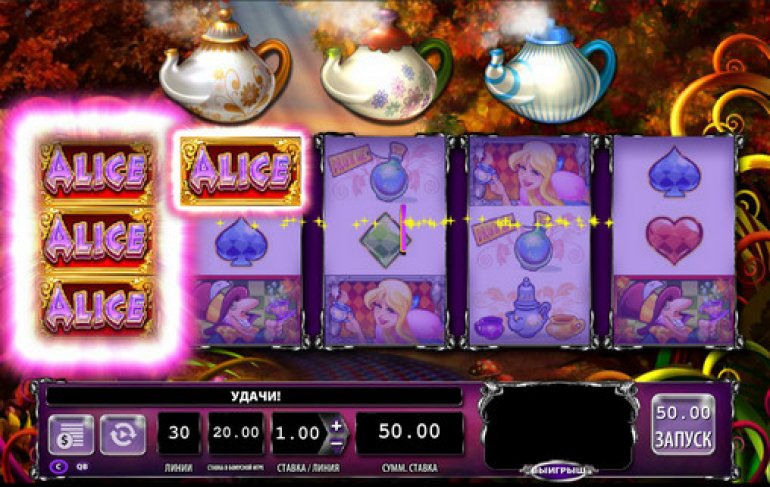 We are not going to discuss them in detail, since a separate article on the pages of our gambling encyclopedia is devoted to this.
Frankenstein or the Modern Prometheus
The protagonist of the famous novel by Mary Shelley often becomes a character of slot machines designed in the style of horror films. For example, users can find this character in video slots, which appear at casinos on the eve of Halloween, but there are only few models in which Frankenstein is the protagonist.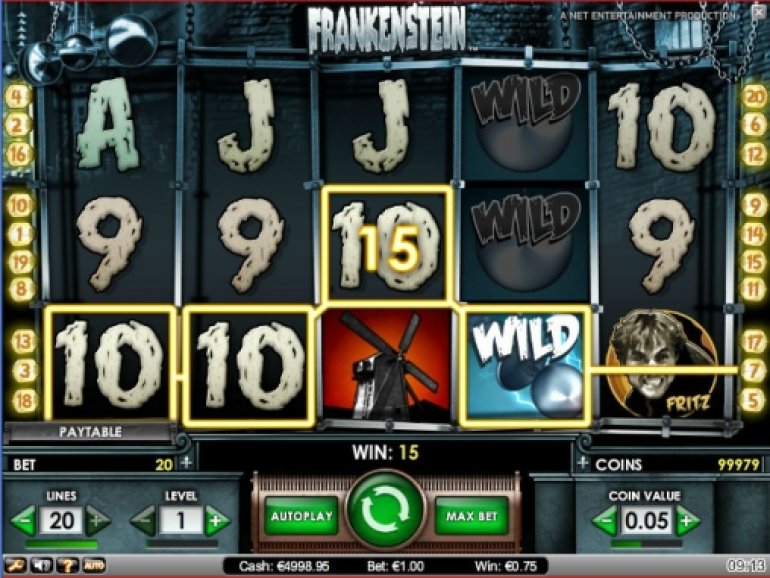 The development of experts from Net Entertainment released under the name Frankenstein seems to be the most interesting of them. In addition to the really impressive design, the game pleases users with free spins rounds with particularly favorable conditions, interesting special symbols, and other features of the gameplay.
Gamers can also recall a slot called Franken Cash. It was released by Microgaming and was very popular a few years ago.
A Christmas Carol
The story of the British author Charles Dickens forms the basis of a wonderful slot machine called Ghosts of Christmas. It was manufactured by Playtech. The wealthy miser Scrooge animated on the screen will accompany you the entire game, because he always stands near the reels and vividly reacts to everything that happens on the screen.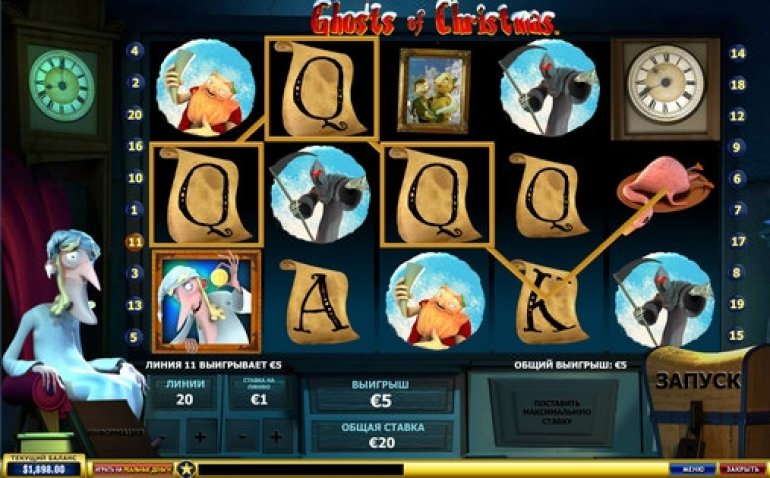 He has become a protagonist of Scrooge slot machine released by Microgaming. It is still quite competitive despite its age that is impressive according to the standards of online gambling.
The developers of Novomatic have released an unparalleled slot machine inspired by the plot of the world-famous philosophical drama by Johann Goethe. We are talking about the famous Faust, which is one of the greatest works of world literature.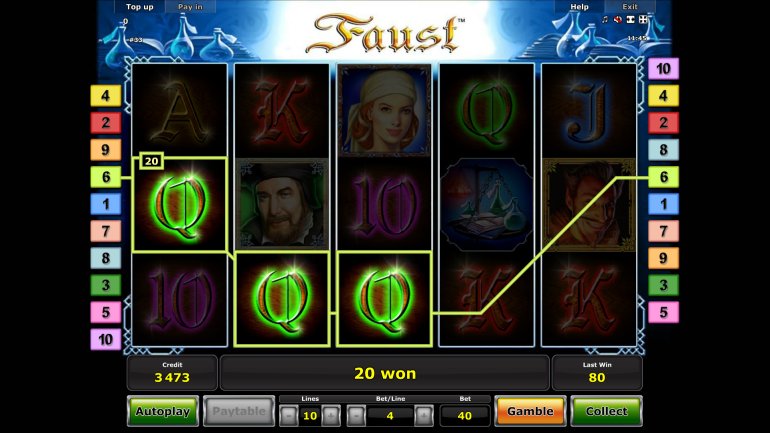 This model does not have some amazing gameplay features, but it is quite exciting and entertaining. As for the gameplay, it should be mentioned that it provides free spins rounds with additional features. One randomly selected symbol becomes expanding in them and occupies the entire column in which it appears.
Developers of online games for internet casinos often refer to the culture, history, religion, and even cookery of China, while choosing subjects for their new video slots. But Chinese literature has not yet been one of the popular topics in gambling.
That is why we have been surprised to see the "Sun Wukong" game, based on the famous novel "Journey to the West" about the mythological figure, known as the Monkey King. This cool new slot by Playtech has numerous bonus features, four progressive jackpots, special symbols with peculiar functions, and many other interesting options. Be sure to test it as soon as possible, because it is really gorgeous.
Conclusion
If we have forgotten to mention some interesting slot machines dedicated to any well-known literary work, please write about them in the comments. We will add your information about such video slots to this review.
We will be glad to know your opinion about the games discussed above. Your comments are very important for us.