Candy Cottage Candy Cottage Slot Review
All we know the famous fairy-tale about Hansel and Gretel by Grimm brothers. Almost the same story can be found in Candy Cottage slot machine. It is another video slot of I-slot series with interesting options, which was developed by Rival company.
Rating
Excellent
8.83 /10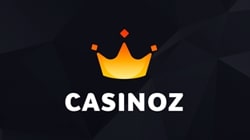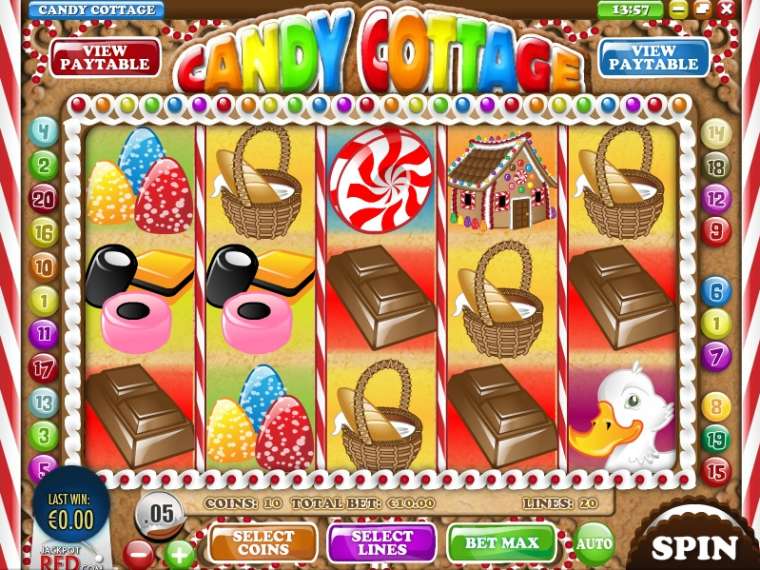 Play Free Demo Candy Cottage slot
A child lives in each of us, that's why an atmosphere of fairy-tale is pleasant for everybody. You can feel it in Jackpot Red online casino, where you can find a plenty of other interesting slot machines except of Candy Cottage.
Please share your impressions of Candy Cottage slot machine with us and other readers of casinoz.me. You can write your responses in comments to the review and rate this game. Your opinion is very important for us.
How to Play Candy Cottage slot online
Candy Cottage is a video slot with five reels and twenty pay lines, which is going to tell you quite scary story about a witch living in a candy cottage which traps small children there to feed them first and then eat them. So please be ready to see fat children, a scary awful witch and an interesting performance at the reels!
The range of possible values of coins is from one to twenty five cents in Candy Cottage slot machine. You can stake up to ten coins per line to increase the total bet. Making simple calculations, you can find out that the maximal acceptable bet per spin is fifty dollars. In Candy Cottage video slot it is also possible to receive free spins which can bring you payoffs multiplied by x3 during the round. It is possible to get an access to the round of free spins due to the symbols with an image of a gingerbread cottage.
Wild symbol is expanded for a whole reel in this game. It appears at the third reel and is presented by an image of an ominous stove, where gluttonous children can get into. When Wild symbol expands for a whole reel, your chances to win a good prize are essentially increased.
Talking about the bonus round of Candy Cottage slot machine, it is possible to take part in it when three symbols of cell appear at the reels. What is the function of the cells? And here you can hear a diabolic laugh! The matter is that Hansel and Gretel were far not the first children which got into the hands of the vile witch! She makes such hunting already for a long time. Her potential victims are fat kids, which are eating sweets for lunch and can't stop. Well, such a chilling story.
Candy Cottage Symbols, Wild, Scatter
At the first sight at the interface of Candy Cottage slot machine it can seems to you that you have got into a candy shop. There are so many candies and sweets at the reels. Exactly such images are the gaming symbols of this model as well as the main characters of the fairy-tale, such as Hansel, Gretel and the awful witch. And of course, there is a symbol with an image of an ominous stove, which scares intractable children which got into the candy cottage.
Candy Cottage Bonus games
Candy Cottage is a story, which parents tell to their intractable children as a night tale to make them know where to stop and prevent getting in such a story.
The bonus game of Candy Cottage slot machine would be definitely interesting for you. There you have to help Hansel catch as many candies as it is possible by his mouth. To make it, you need to have a good reaction. Such a gluttonous sweet tooth as Hansel can't miss any of sweets. More candies you eat, more money you get. You can also play this slot machine free, while if you want to earn good prizes, you better play by the real money.
Jackpots
It is possible to win the jackpot of Candy Cottage slot machine due to its two main characters - brother and sister, which like candies so much that they are ready to put their lives to risk for it. Actually, children look like two fat pigs that's why there is nothing surprising in such terrible wishes of the hungry witch. An amount of the jackpot of this game is 2500 coins.
Candy Cottage Interface
Online slot machines have never been so tasty as Candy Cottage before. It is decorated with whipped cream by sides, with candies at the tops, while the reels are separated by caramel sticks.
At the control panel of this model you can see the following candy-buttons:
-/+ - select the value of coins, which you can stake while playing.
Select Coins - select a quantity of coins staked per spin.
Select Lines - select active lines for the game.
Spin - start a new gaming round (Spin button is designed in style of chocolate cookie with white filling).
Bet Max - play by the maximal bet.
Auto - activate an automatic game.
Should You Play Candy Cottage Slot for Real Money?
Candy Cottage colorful slot machine is provided with great sound effects and the background music makes the game even more exciting, so you better don't switch the sound off. It creates a tense atmosphere of an intrigue fairy-tale. Some symbols are animated. Candies are jumping, while fire is moving, so this slot machine is dynamical and interesting. If you are going to play online, Candy Cottage video slot is waiting for you!