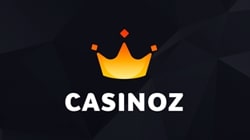 Gold in Bars Gold in Bars Slot Review
Simple gaming solutions become the most efficient time after time. If you take a look at the market of online gambling, you can see that far not all popular proposals are complicated games. The developers often stake on simplicity and they don't lose. However, Gold in Bars game plays out not only plainness, but also some kind of nostalgia. Everybody had good times in his past. When such period is associated with some game, it has a special sense for you. It brings a part of your happiness inside. If you have ever visited the real casinos to play such slot machine, you understand what we mean. Moreover, we can recommend this game to all the rest to get acquainted with classics of the genre.
Rating
Excellent
8.50 /10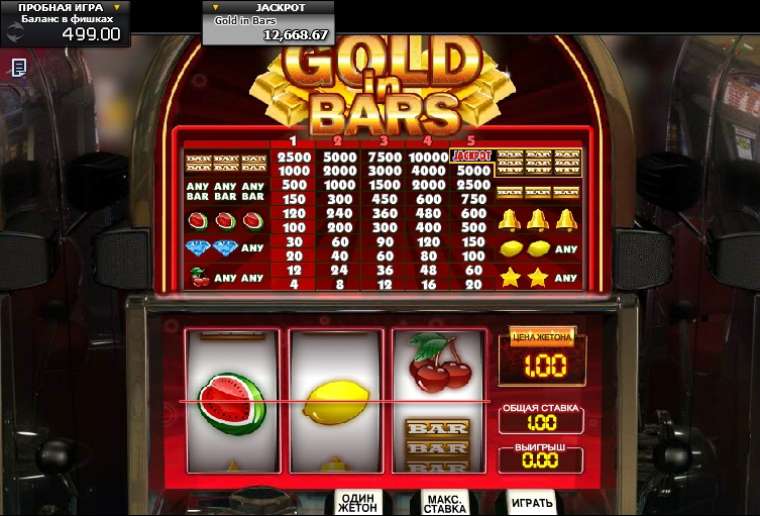 Play Gold in Bars slot
Gold in Bars is an example of the slot machine, which can hardly be simpler than this video slot. This game has three reels and only one pay line. It looks like a classic slot machine.
Would you like to download this slot machine free? It is easy to make right at our website, while it would be impossible to get the real prizes while playing on it. Free online slot machine without registration can't provide you with the real winning.
The payment table of Gold in Bars is situated right at the interface of this slot. You can see details of payoffs under the name of this video slot. You can stake up to five coins in Gold in Bars video slot.
This slot machine is not provided with Wild symbols, neither with Scatters, nor with the bonus game. If you decided to get rest of difficulties, there is no sense to use any complicated features in the slot.
Gold in Bars Symbols, Wild, Scatter
The gaming symbols, which you can see at the screen of Gold in Bars slot machine, are images of stars, bells, cherries, lemons and golden bars.
Jackpots
An amount of the jackpot of Gold in Bars video slot is is 1000 dollars. This game is also provided with a progressive jackpot, while there are no Wild and Scatter symbols here. Any bonus games are not provided by the rules of Gold in Bars game as well.
Gold in Bars Interface
In the interface of Gold in Bars video slot you can see lots of luxury in retro style. There are only three buttons in the bottom part of the control panel, such as:
One coin - you can add one coin by every click at this button.
Max bet - you can stake five coins, which is the maximal bet of this game.
Spin - start a new gaming round.
Conclusion
Gold in Bars slot machine would be especially interesting for the special fanciers who were playing in the real casinos. Even the appearance of this slot machine remind about past. Gold in Bars slot machine looks very stylish that is also pleasant. The beautiful design of this video slot makes the game more attractive. This online game is also provided with background music and imitation of the real voices, which create an atmosphere of the real casino.
Where to play Gold in Bars for free or real money?
If you prefer playing Gold in Bars slot machine at home, it doesn't mean that you wouldn't like to visit the real casino. We can recommend you imitating an atmosphere of the real casino in Adameve Casino.
Meanwhile, we are looking forward for your responses about Gold in Bars slot machine, which you can write in comments to the review. Please don't forget to rate this game also. Your opinion is very important for us.